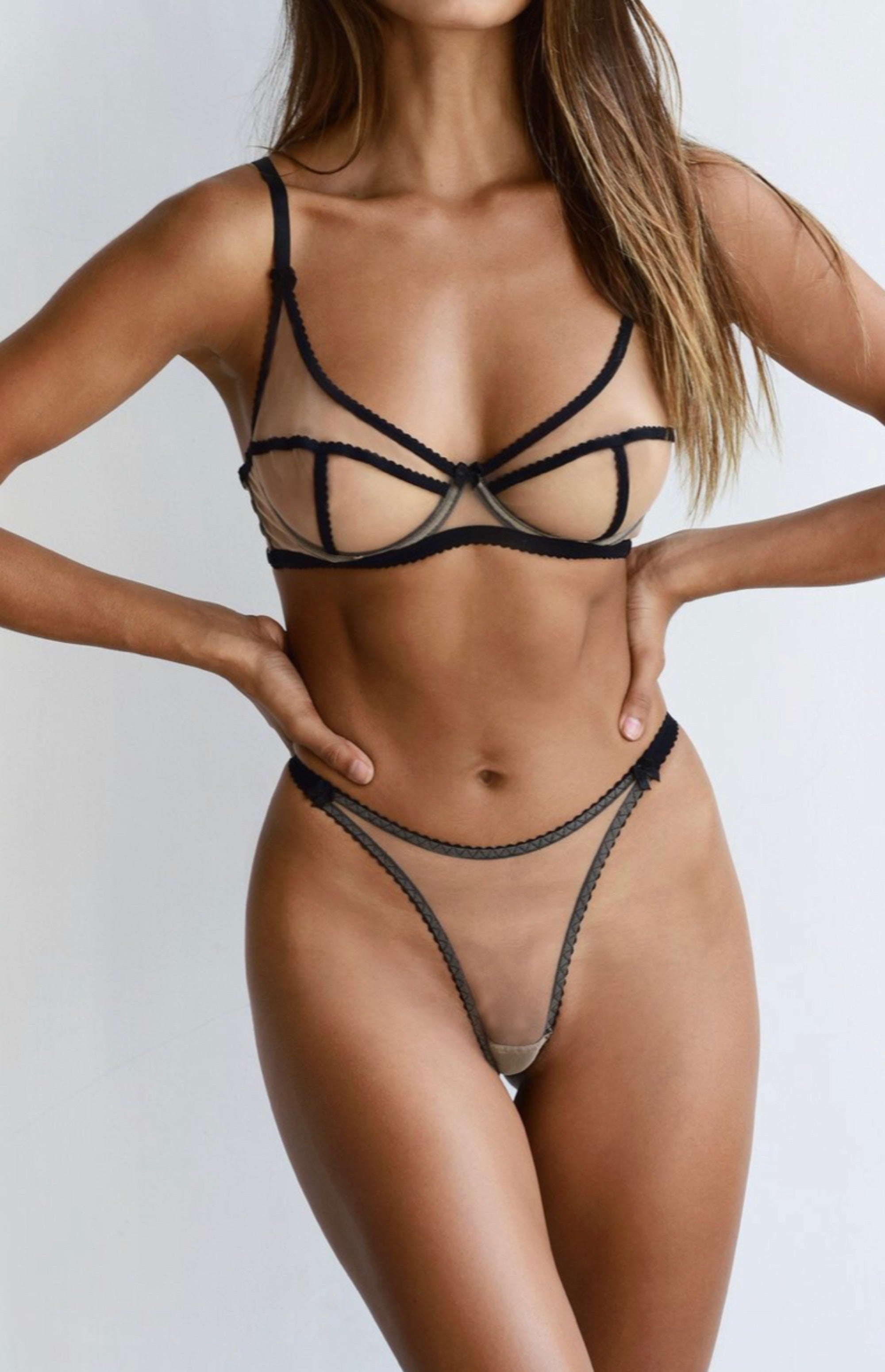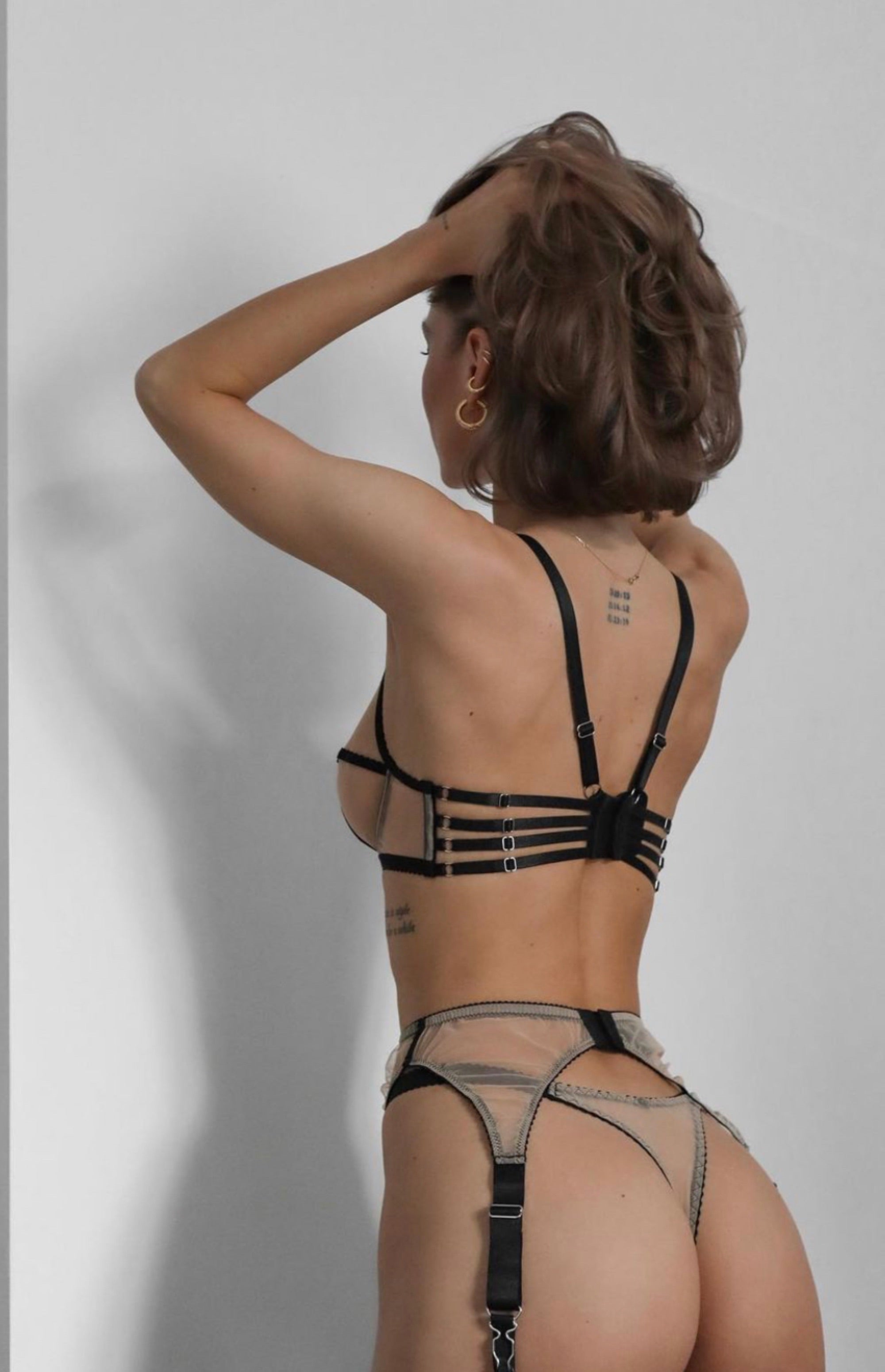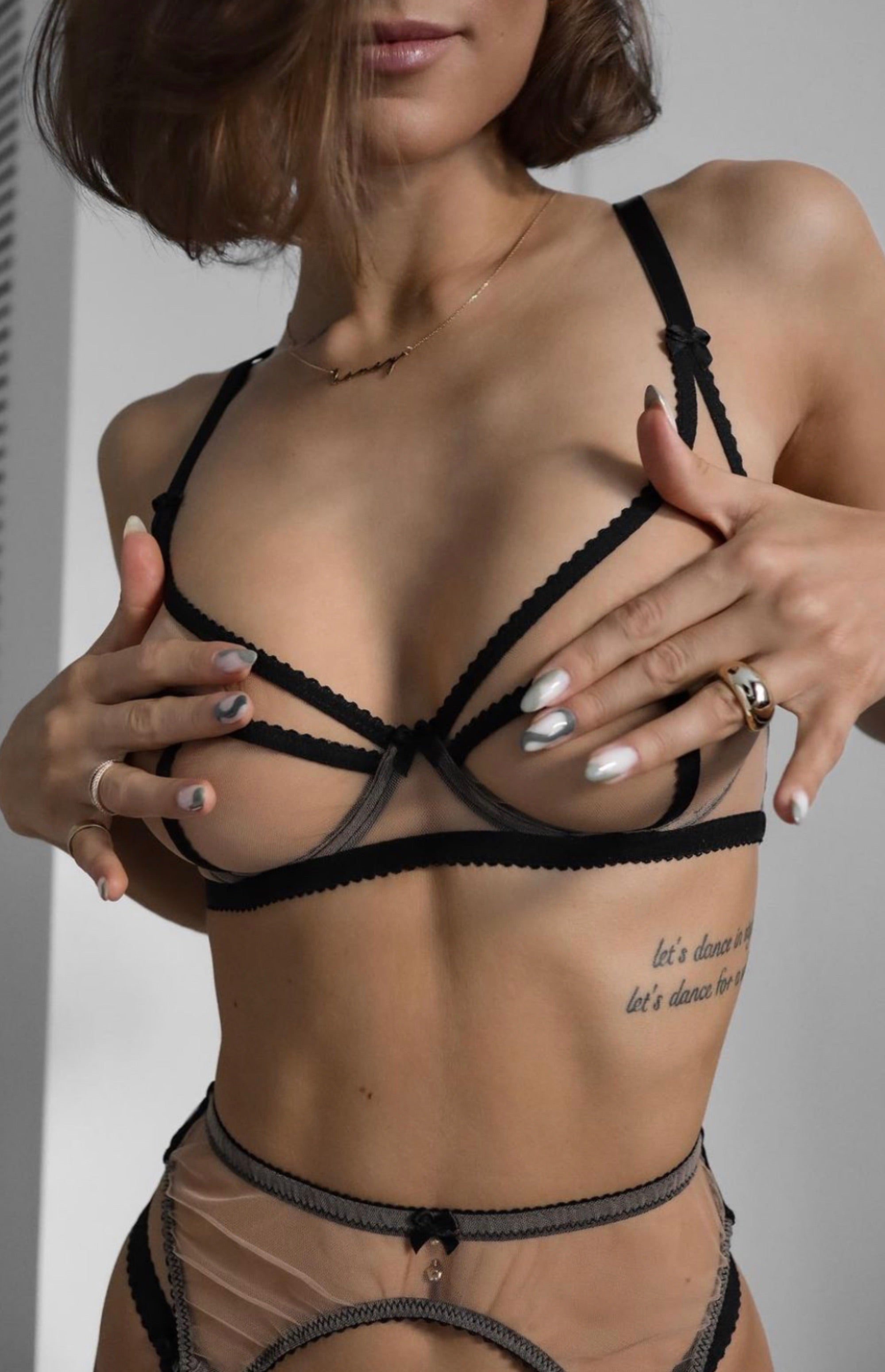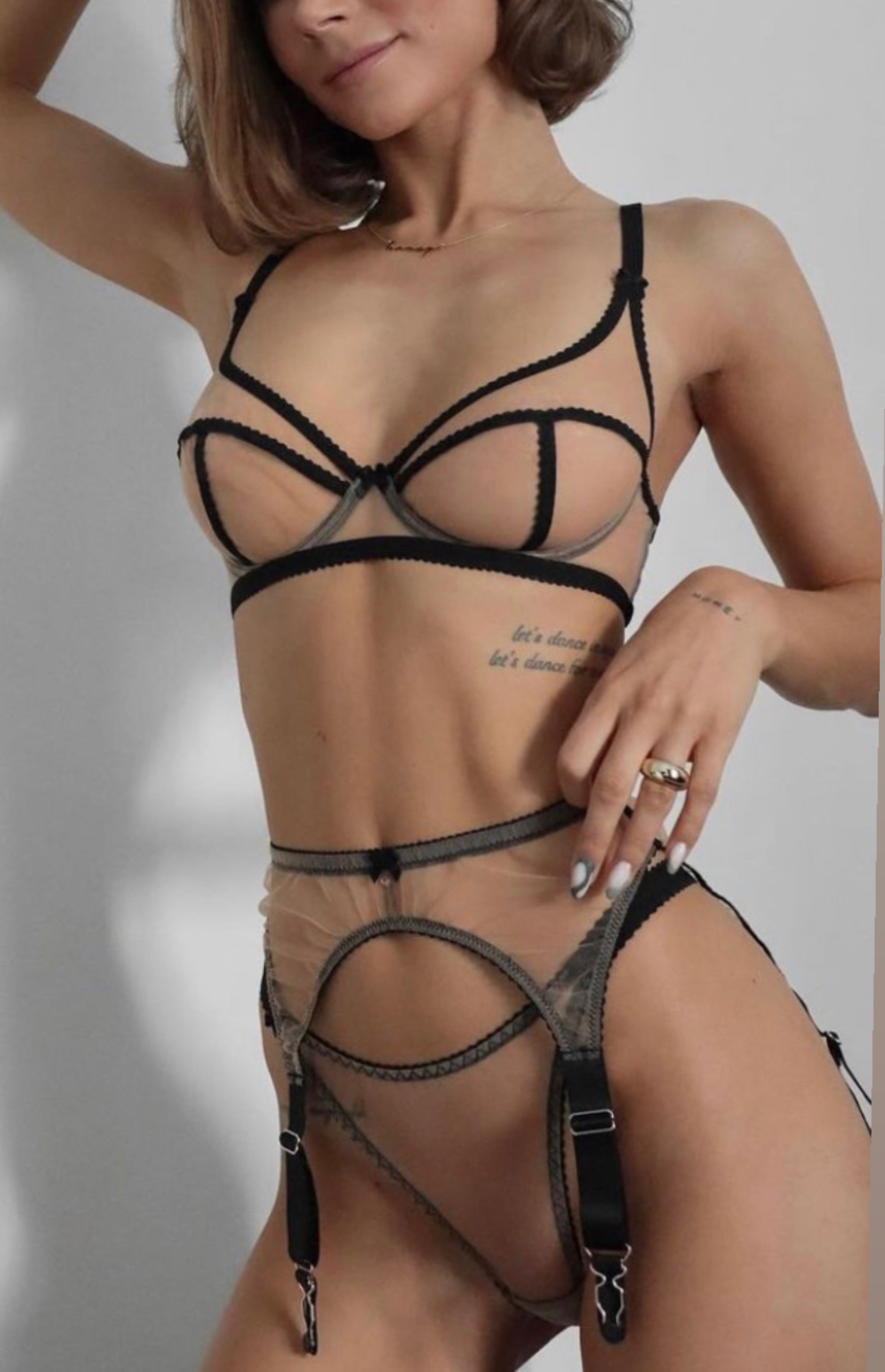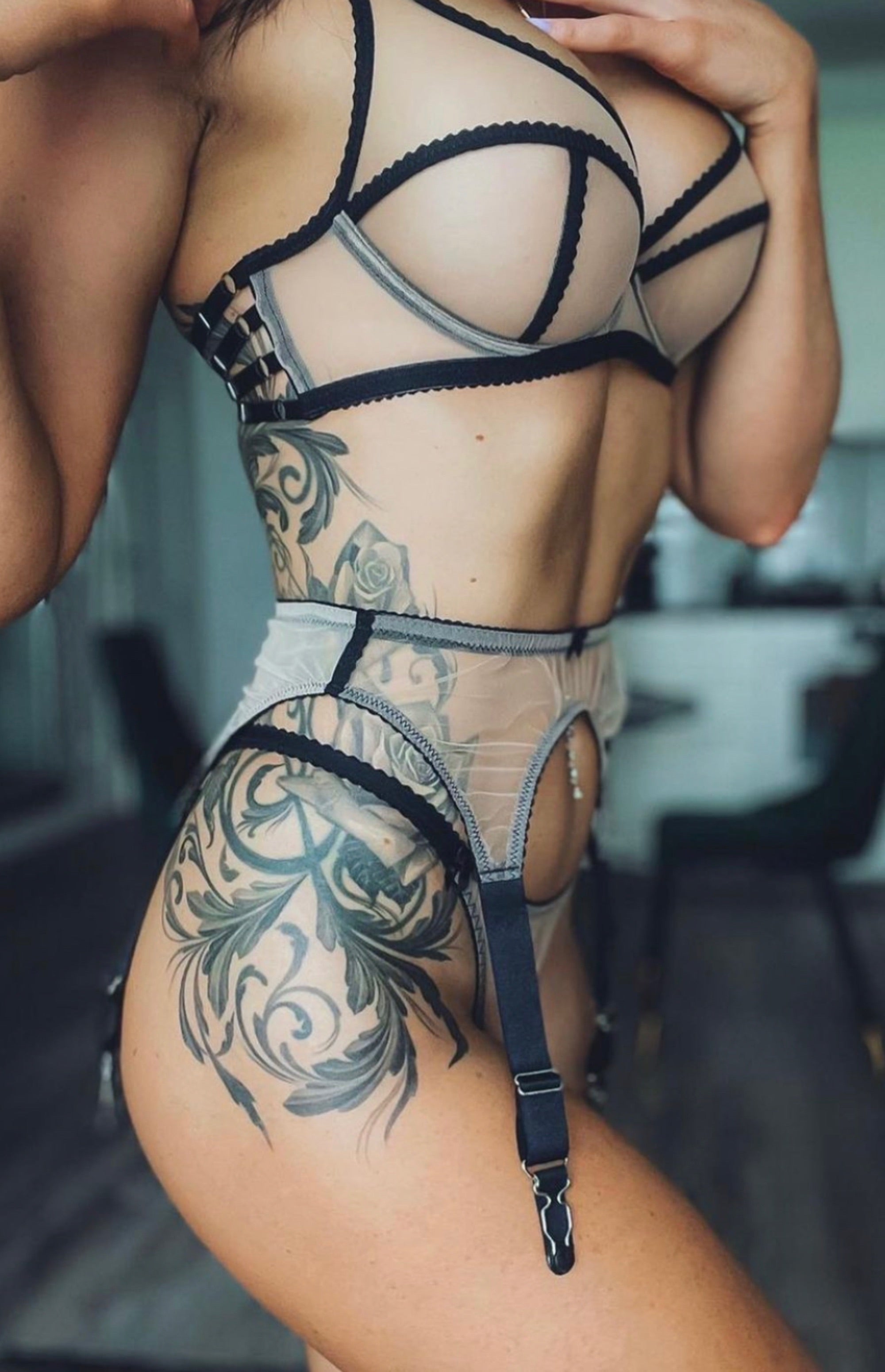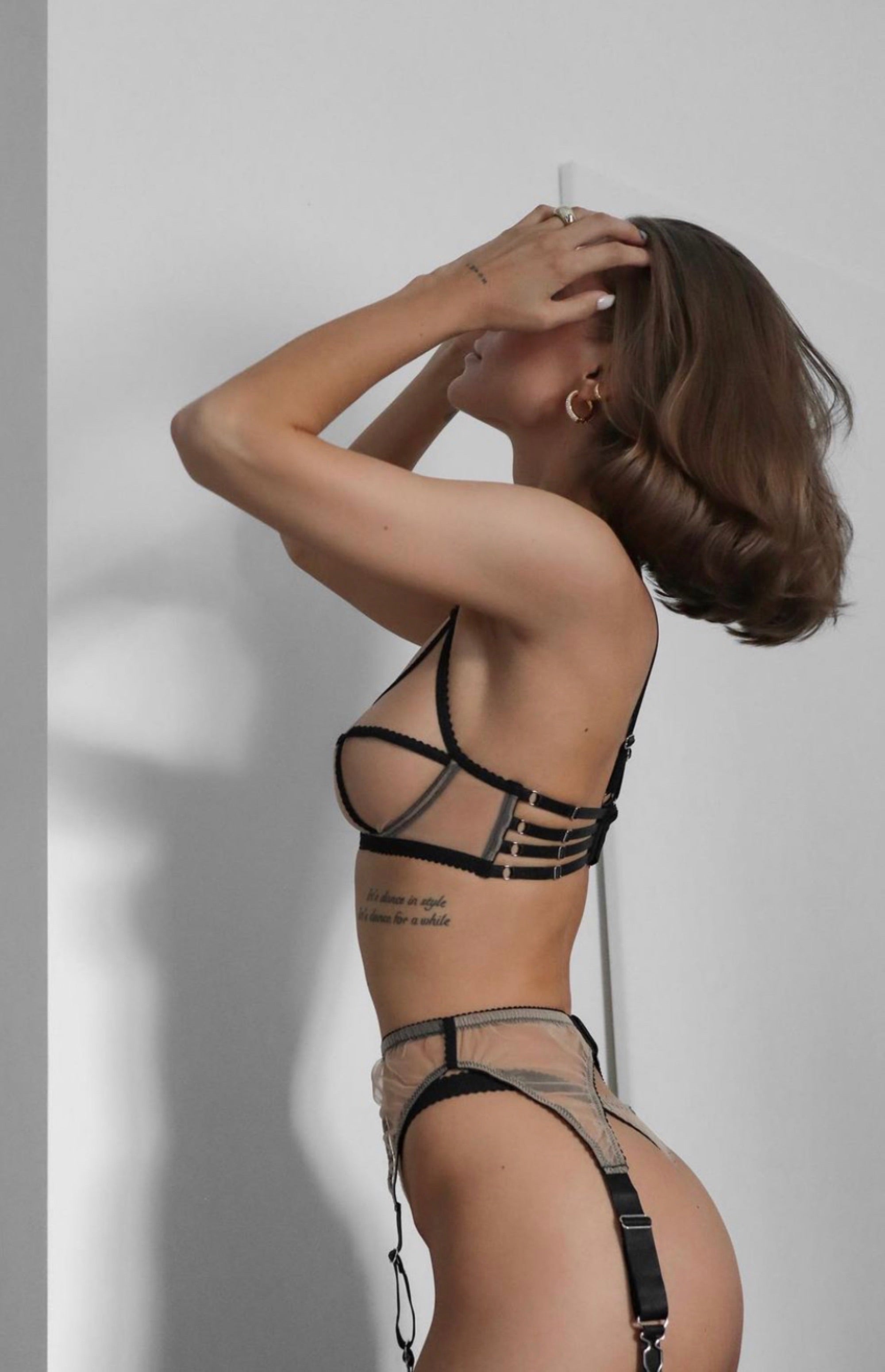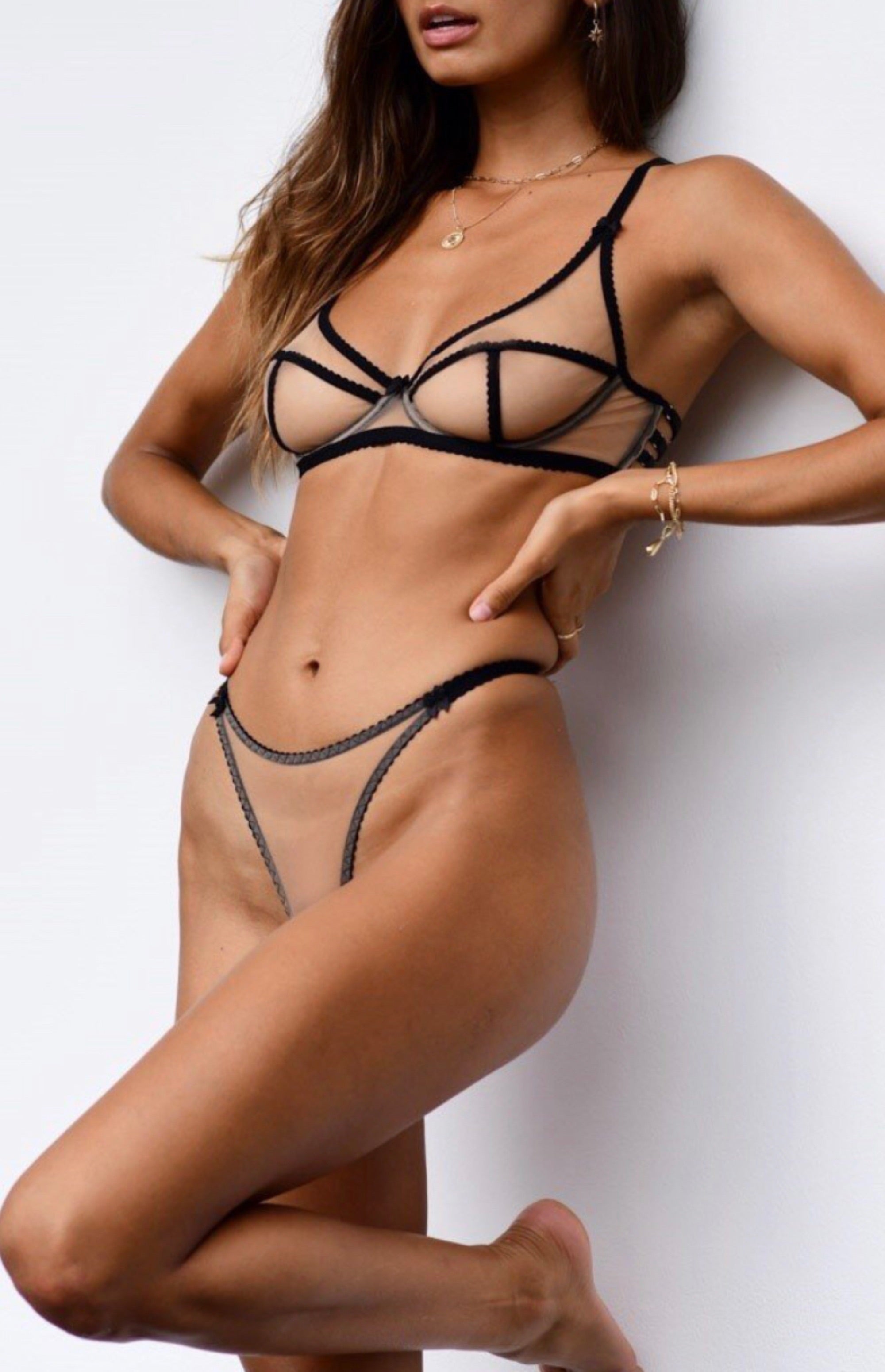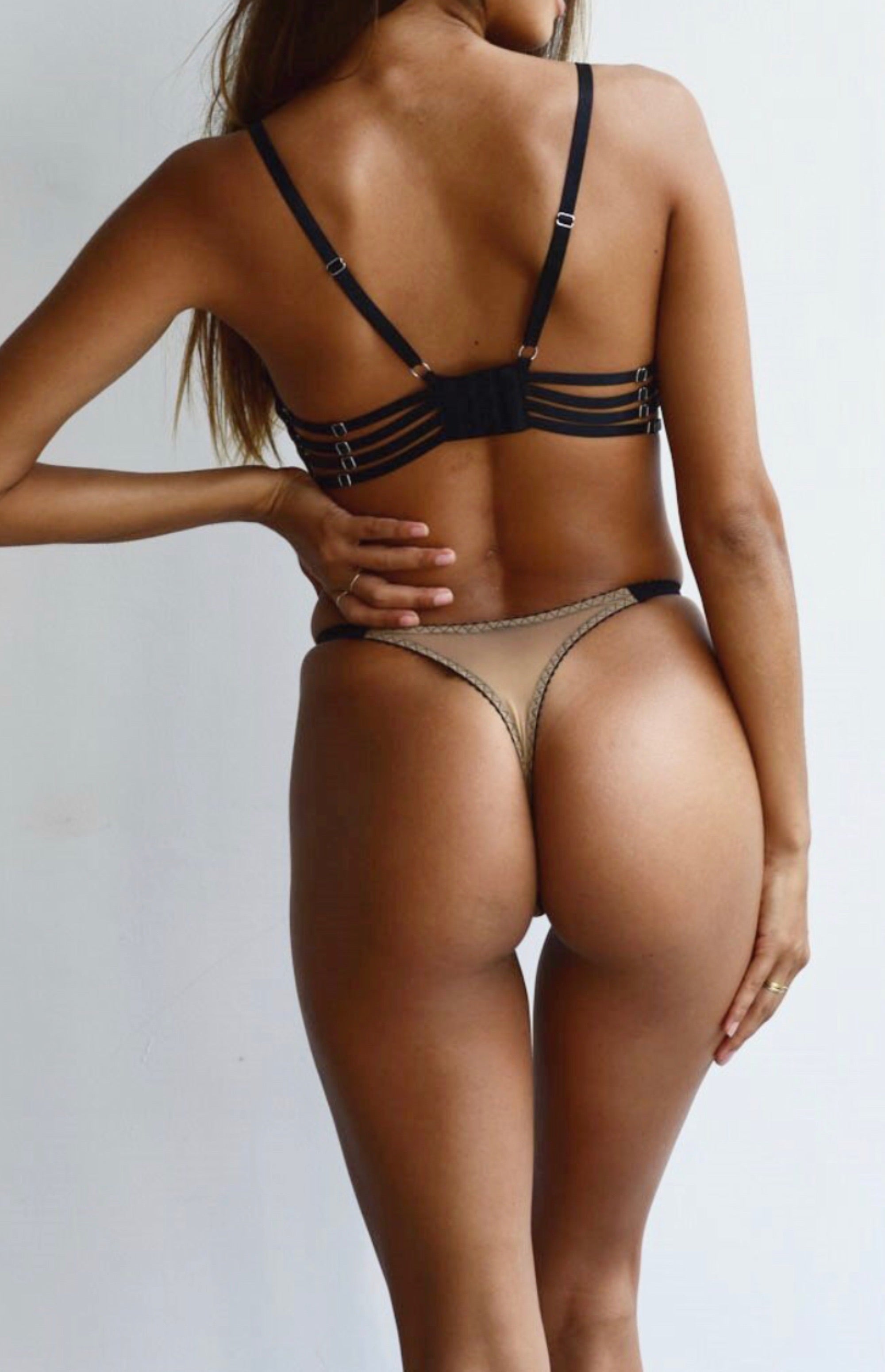 * Adjustable, non-removable shoulder straps
* Three-step closure with three hooks
Caffe Latte soft tulle beige set with contrasting black stripe trim. A stable construction on the base and additional cuts on the cups shape the silhouette and ensure comfort thanks to the delicacy of the tulle. This is an effective classic model.
Hand wash only at 30°C water temperature;
Do not use bleach;
Do not iron;
Do not use a drying machine, let it dry naturally.