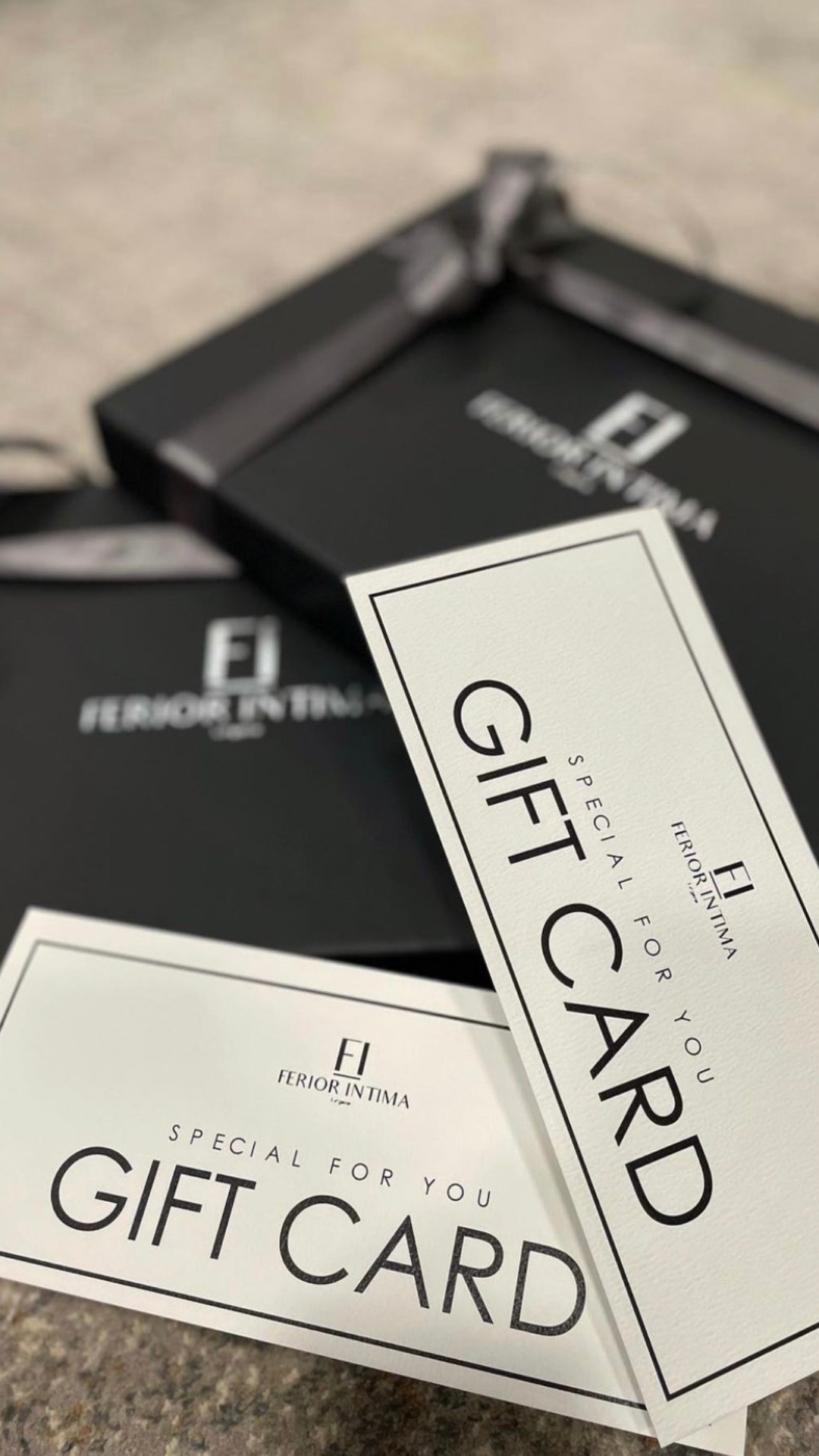 FERIOR INTIMA paper gift voucher
Are you thinking about what to give to your significant other, friend, mother?
A FERIOR INTIMA gift voucher will allow your loved one to choose what they want the most! 
RULES FOR USING THE GIFT COUPON:
Gift vouchers cannot be exchanged for cash

The gift coupon is intended for one purchase in the electronic store: www.feriorintima.lt.

If the amount of the gift voucher is not enough for the shopping in progress, the difference is paid at the time of purchase

If the amount of the gift voucher is greater than the purchase made, the unused amount is not refunded

A gift voucher is valid for six months from the date of purchase, after which the voucher expires and is non-refundable
HOW TO USE THE GIFT COUPON:
Add the items you want to the shopping cart and start shopping

Enter the Gift Voucher code provided to you in the "Enter Coupon Number" section and click "Apply"

If you have several coupons and want to use them during one shopping trip, repeat the procedure of saving and using the coupon code as many times as you have coupon codes
GIFT COUPON DELIVERY:
After purchasing a Gift Voucher, a paper Gift Voucher with a code will be sent to the post office specified by you

(Gift vouchers are non-refundable)
Hand wash only at 30°C water temperature;
Do not use bleach;
Do not iron;
Do not use a drying machine, let it dry naturally.