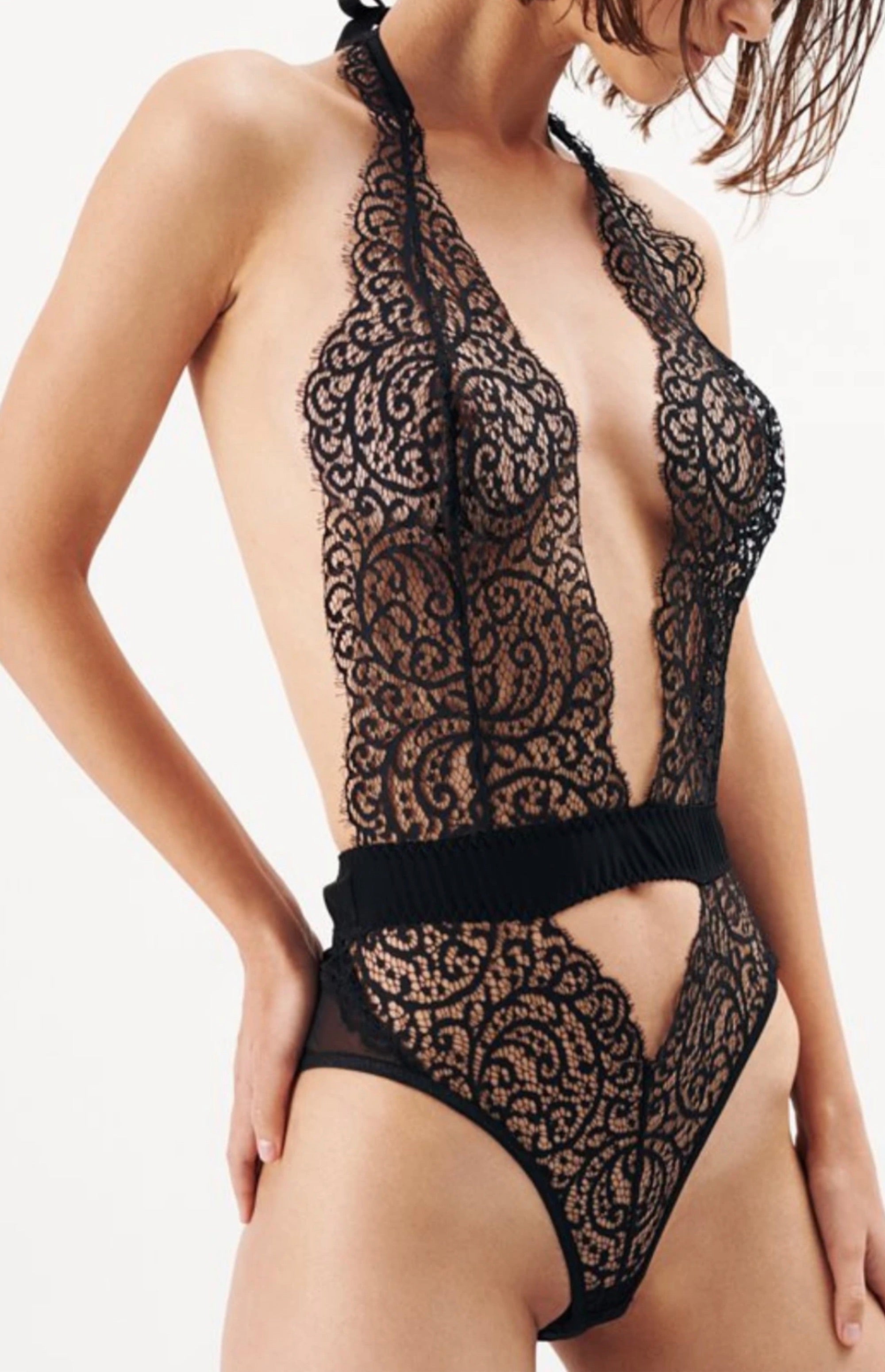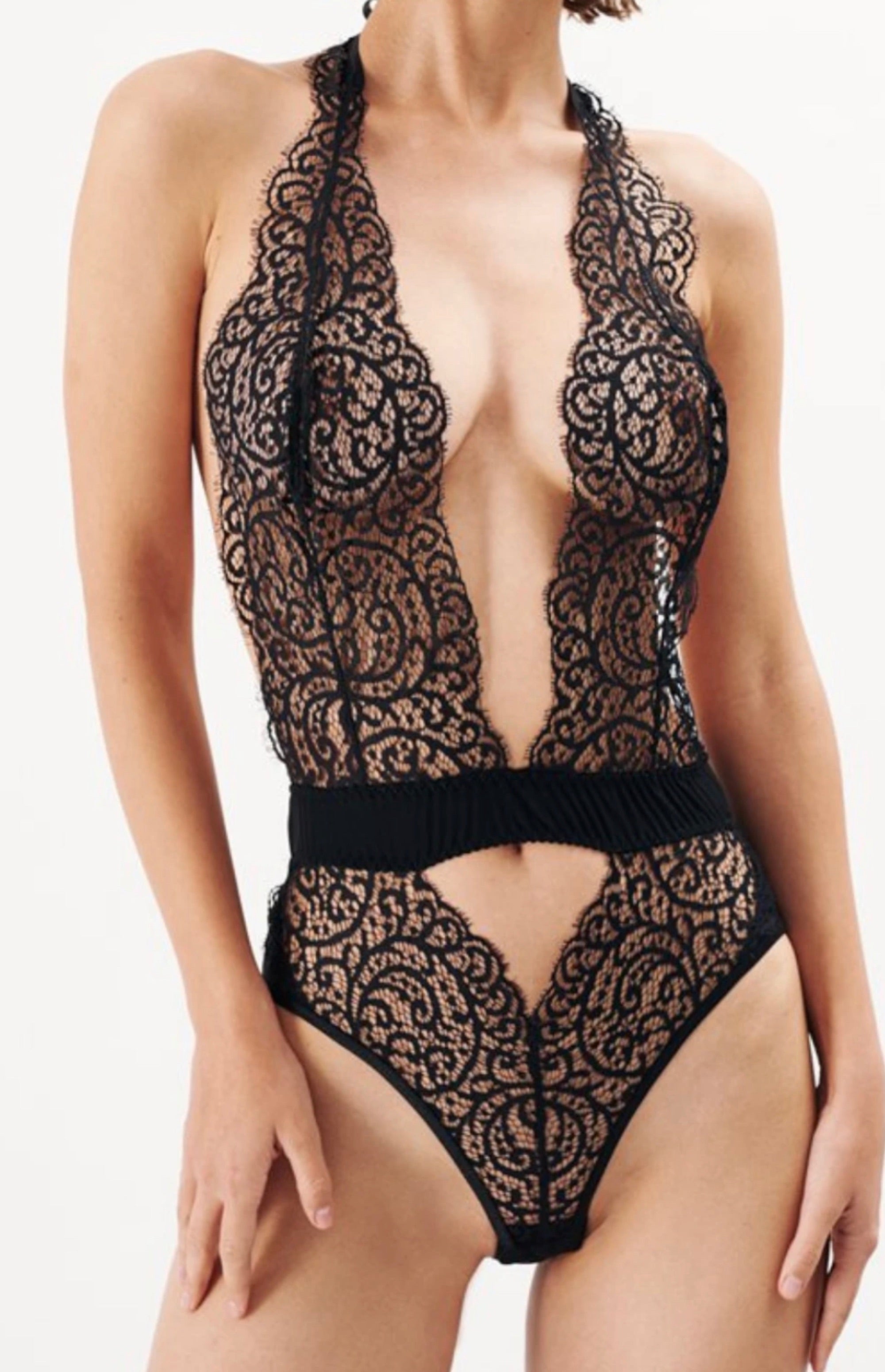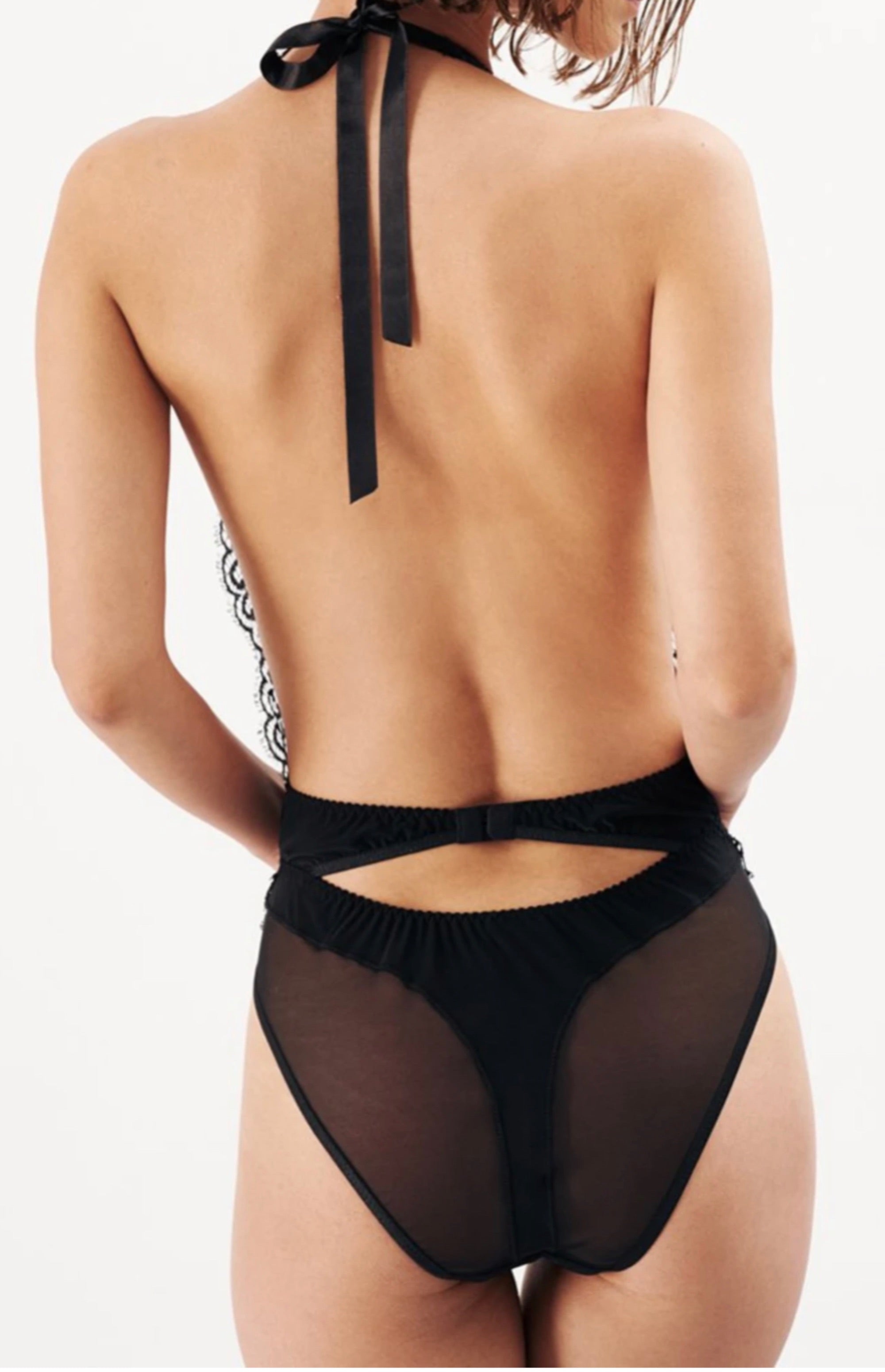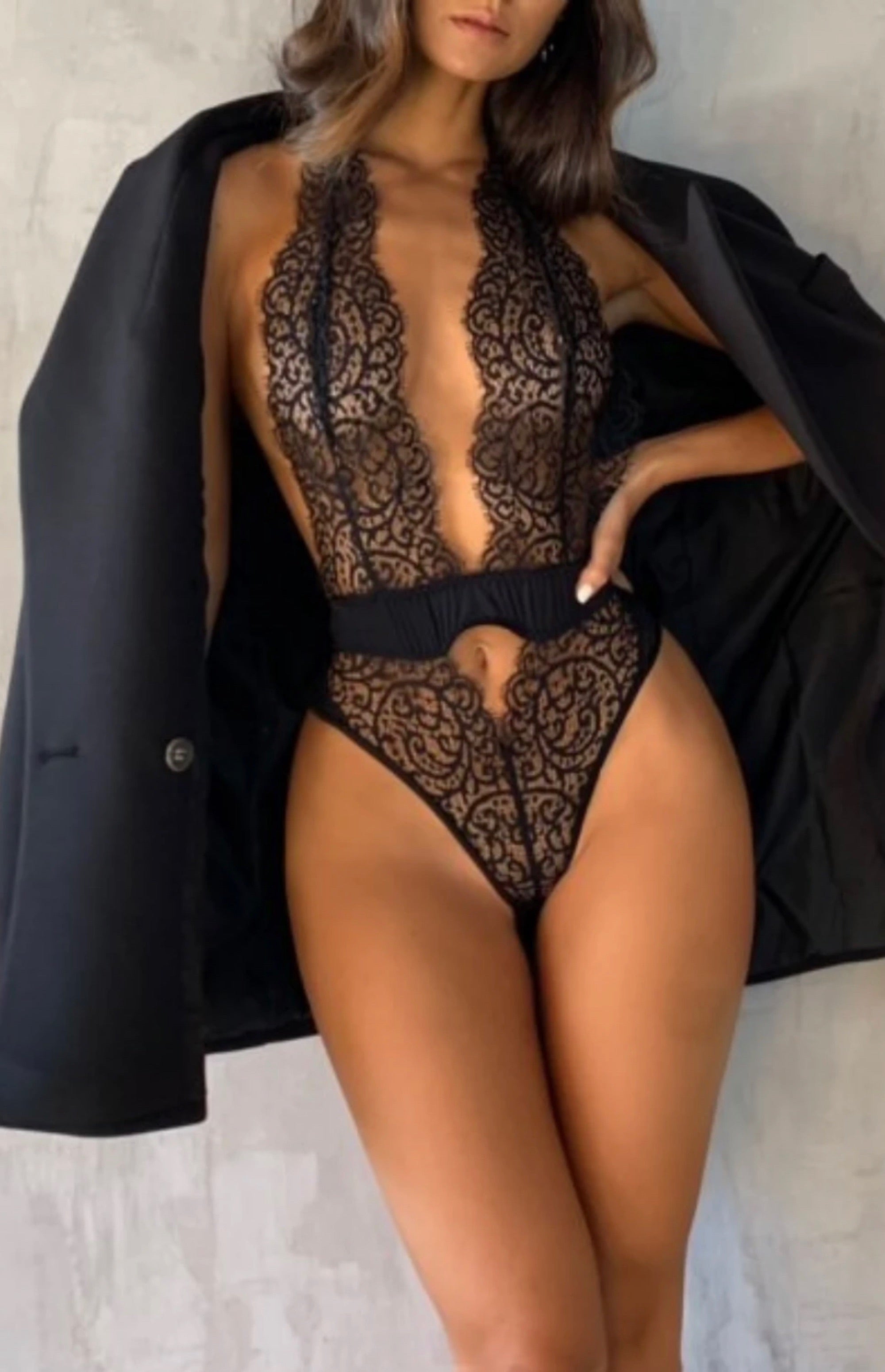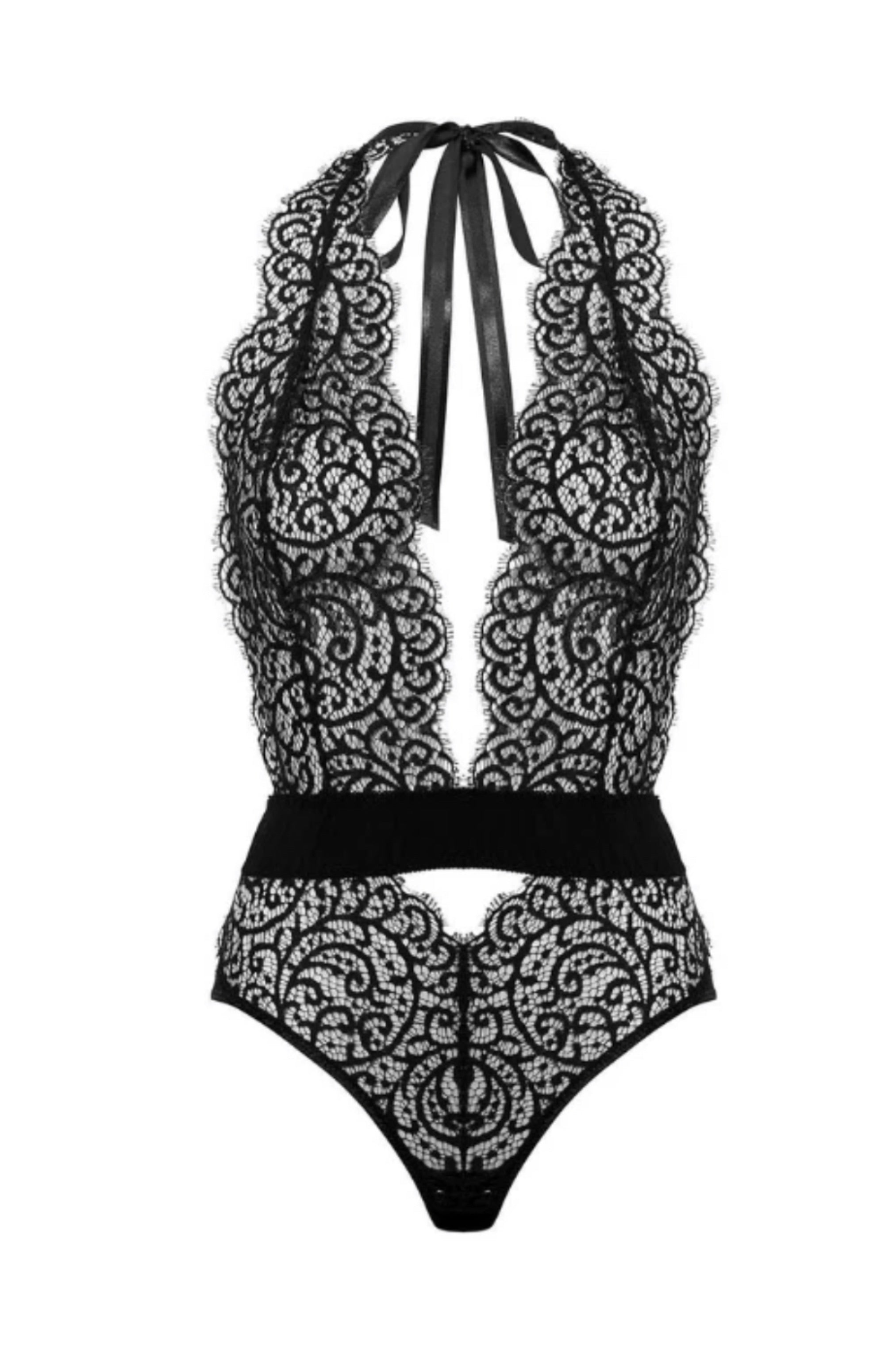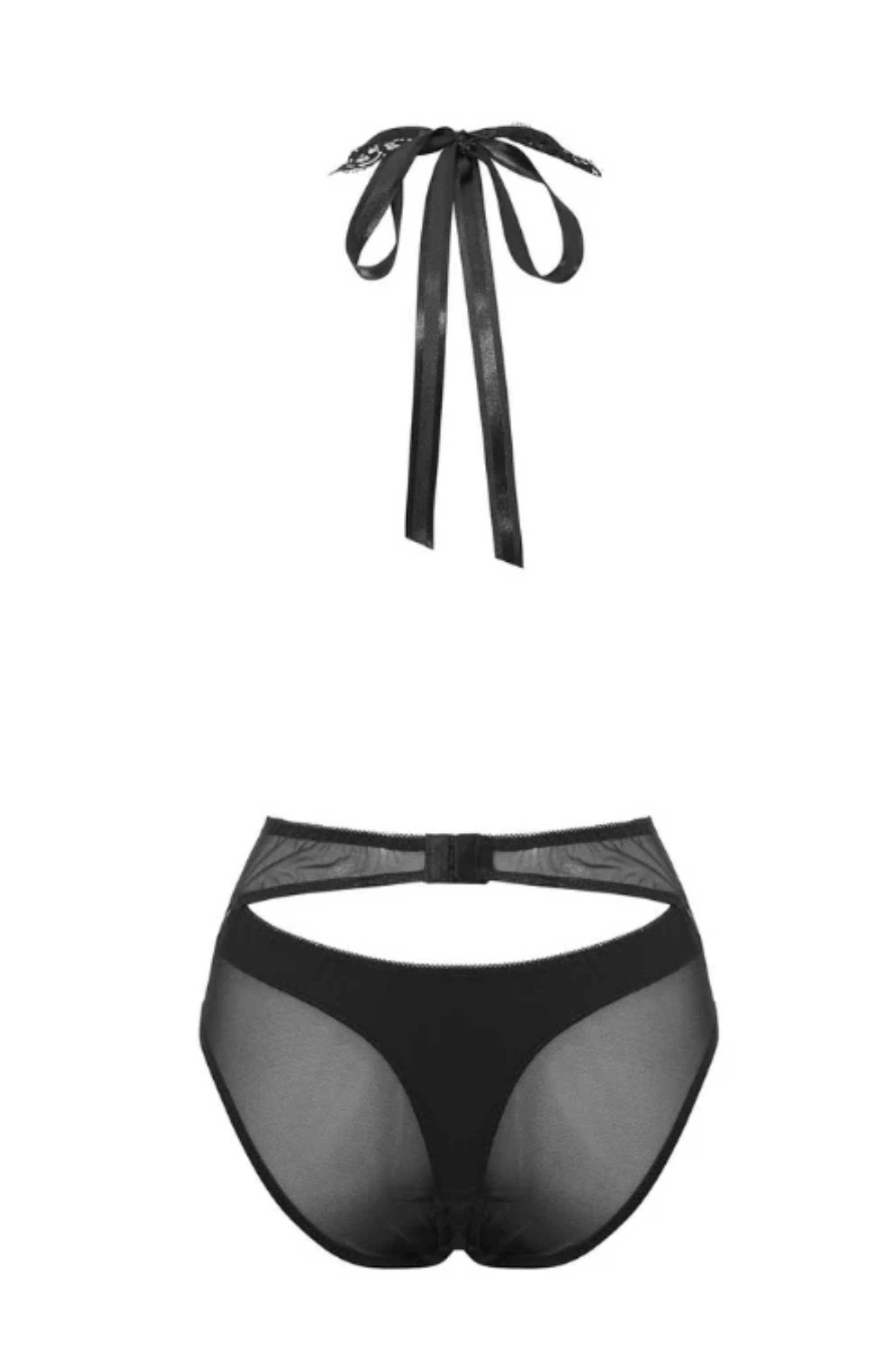 The front is made of French lace
The back part is made of elastic tulle and soft fabric
At the waist, a soft, elastic band emphasizes the waist
Tie around the neck
Deep neckline
Three-step crotch closure
The back has a three-step closure with two hooks

You'll feel sexier than ever in the black lace Chance bodysuit. The right cup design will perfectly shape the bust, and the black belt will beautifully emphasize the waist. Elegant lace, a sensual neckline and a tie around the neck are the golden mean between something very sexy and something very girly. The high cut at the thighs optically lengthens the legs, and the elastic tulle on the back will emphasize the roundness of the buttocks. There is a three-step closure at the back and a convenient crotch closure.
Hand wash only at 30°C water temperature;
Do not use bleach;
Do not iron;
Do not use a drying machine, let it dry naturally.