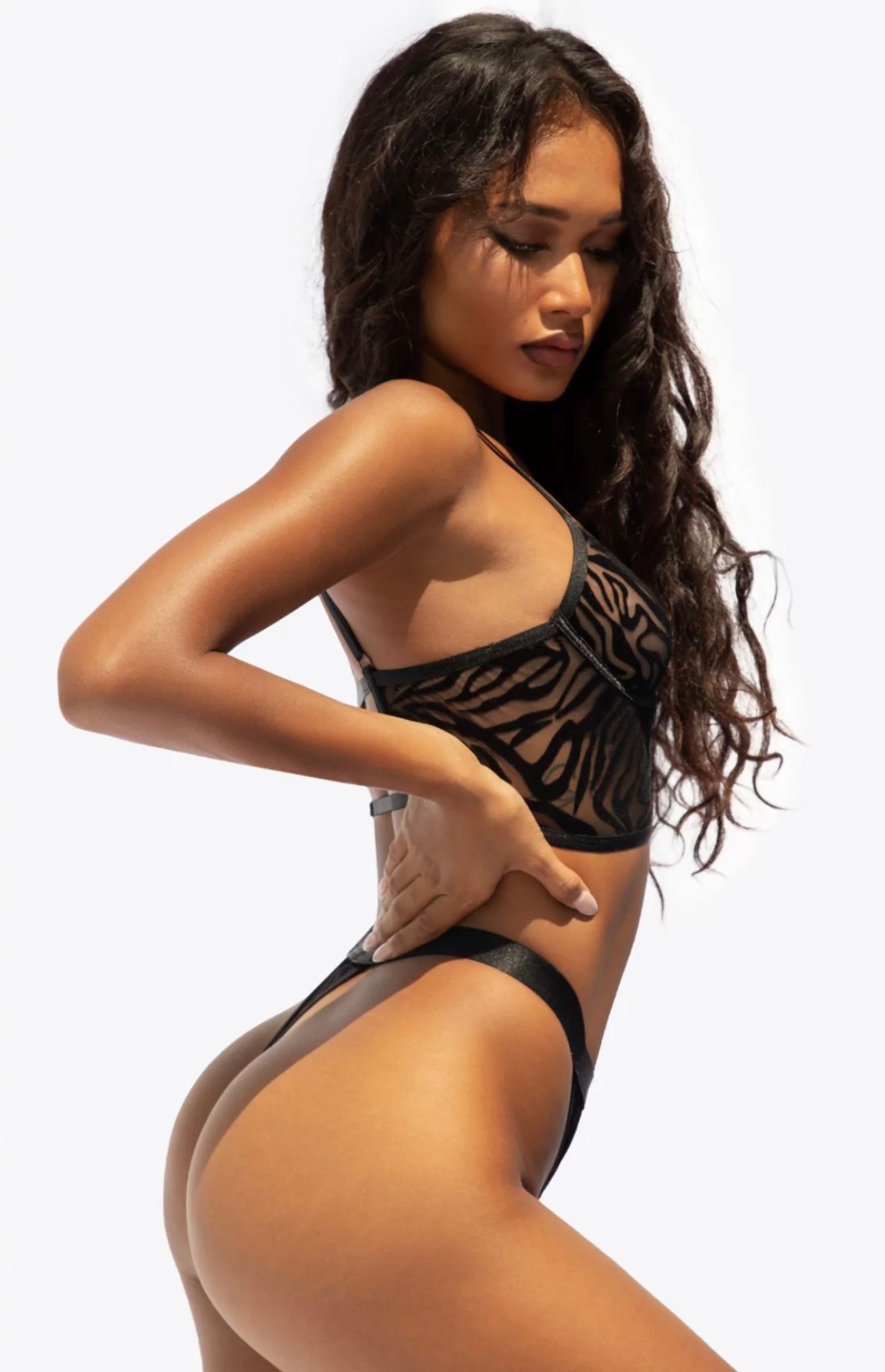 The clothilde underwear set of an unusual model creates a comfortable and modern look. The panties are decorated with decorative thick rubber. High cuts at the hips will make your legs look even longer.
Hand wash only at 30°C water temperature;
Do not use bleach;
Do not iron;
Do not use a drying machine, let it dry naturally.