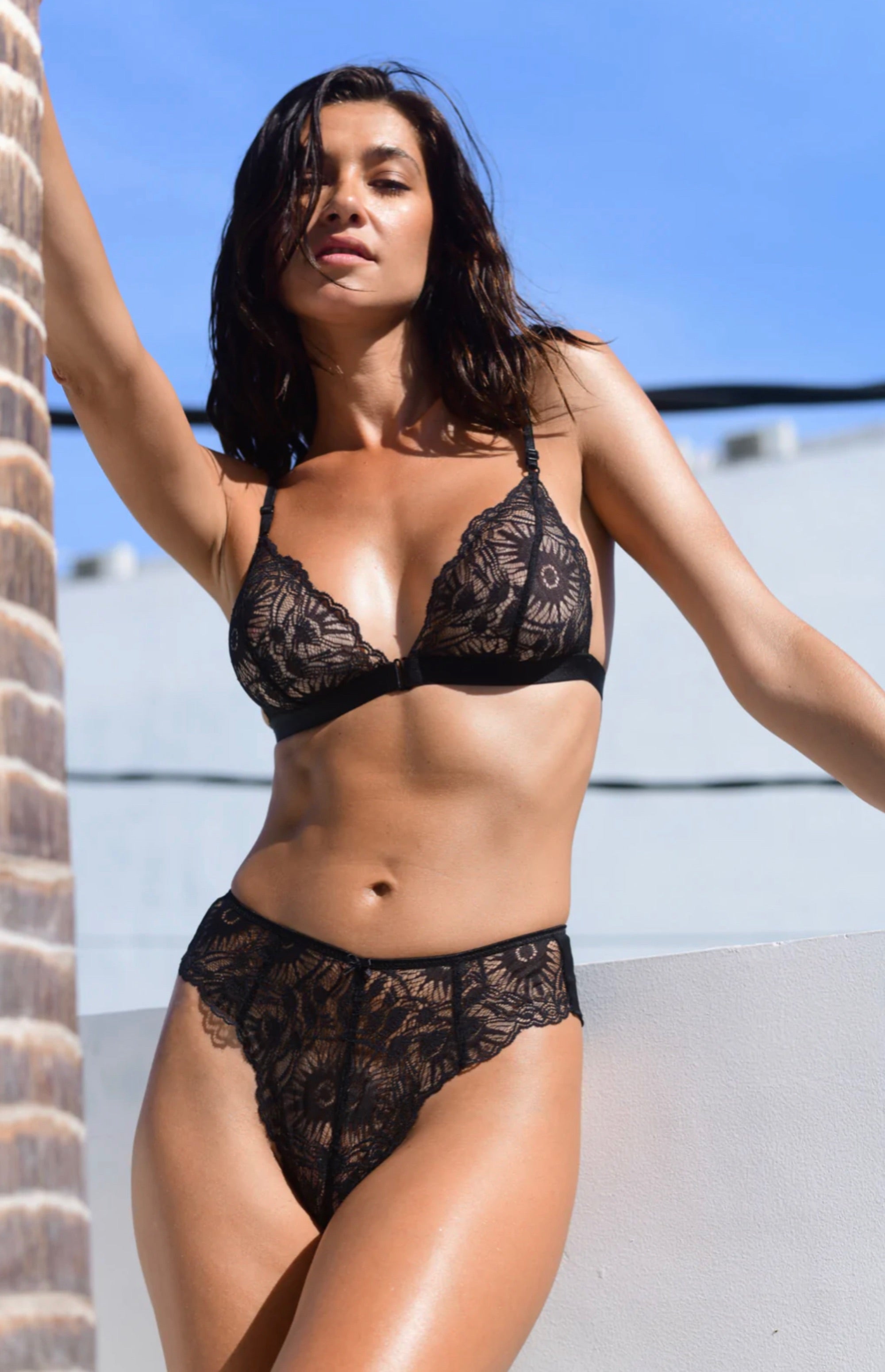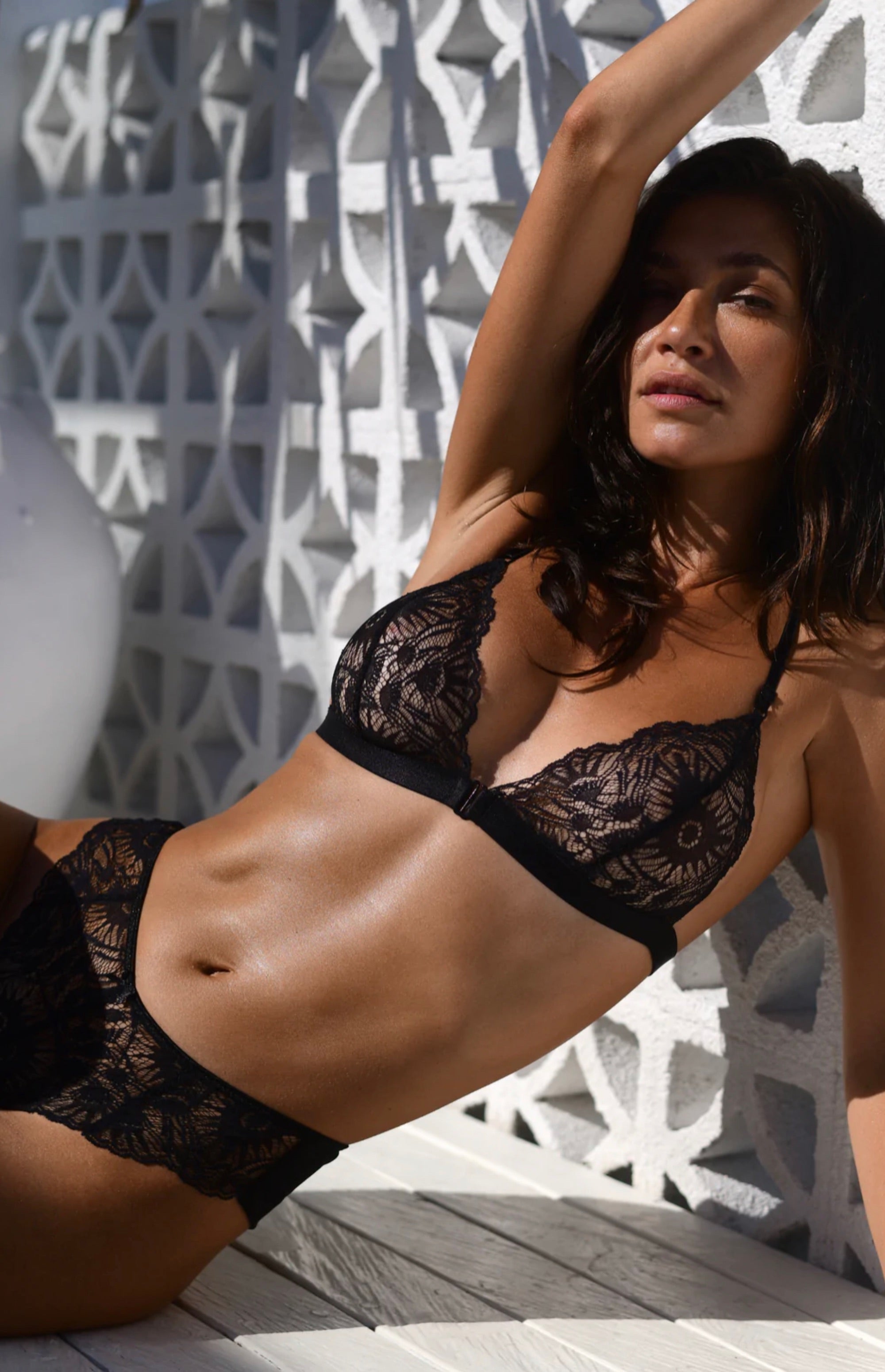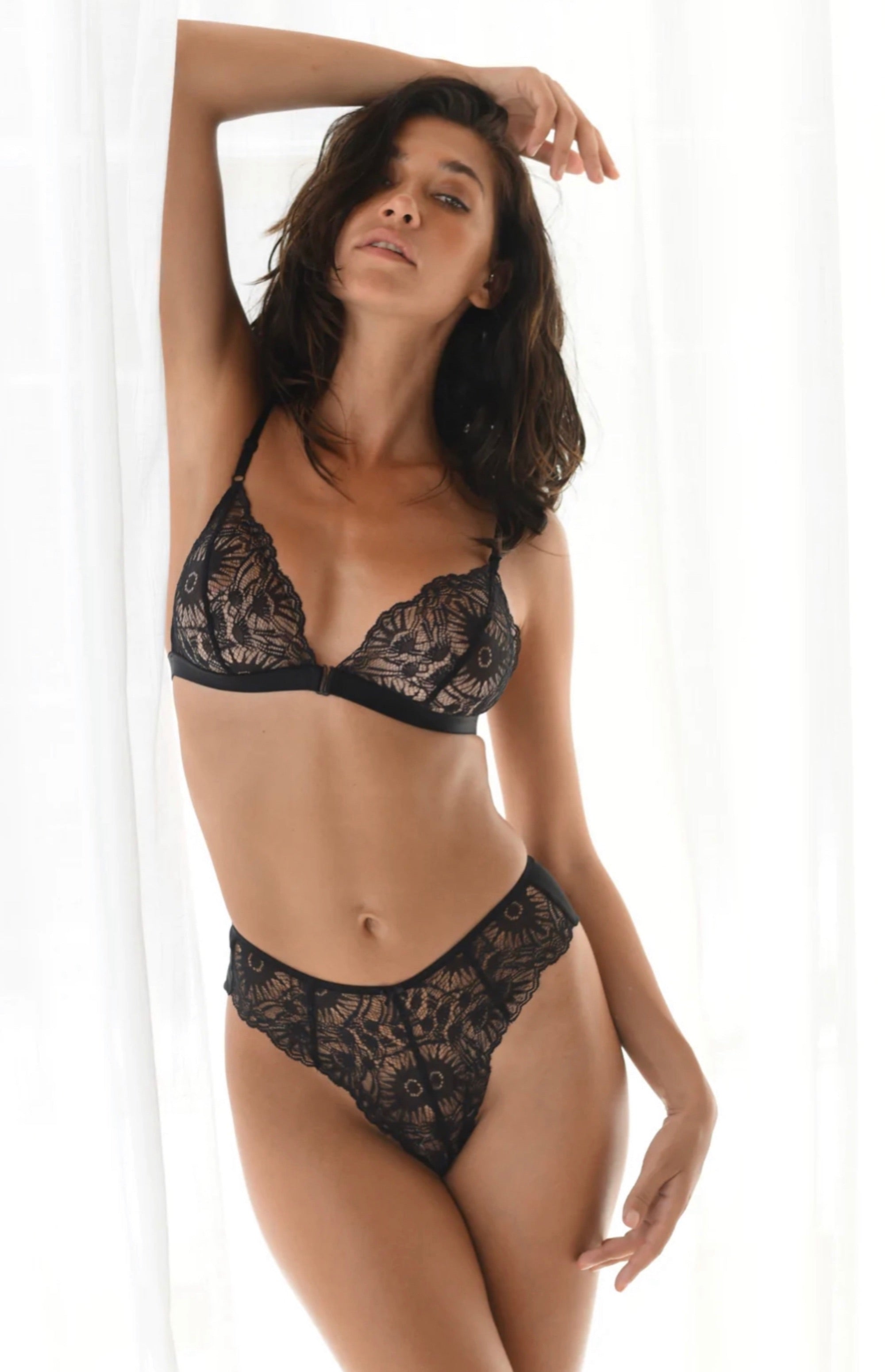 Braletės tipo nėriniuota liemenėlė be lankelių. Švelniai prilaiko krūtinę ir suteikia komforto jausmą. Ši liemenėlė išsiskiria minimalistine forma, yra lengvai pritaikoma tiek prie kasdienio, tiek prie šventinio stiliaus.
Pagaminta iš juodos spalvos minkštų nėrinių.
Kaušeliai be lankelių.
Reguliuojamo ilgio, nenuimami pečių dirželiai.

Užsegimas priekyje.
Derinkite su kelnaitėmis EDITE.
• Skalbti tik rankomis 30°C laipsnių vandens temperatūroje;
• Nenaudoti baliklių;

• Nelyginti;

• Nenaudoti džiovinimo mašinos, leisti išdžiūti natūraliai.