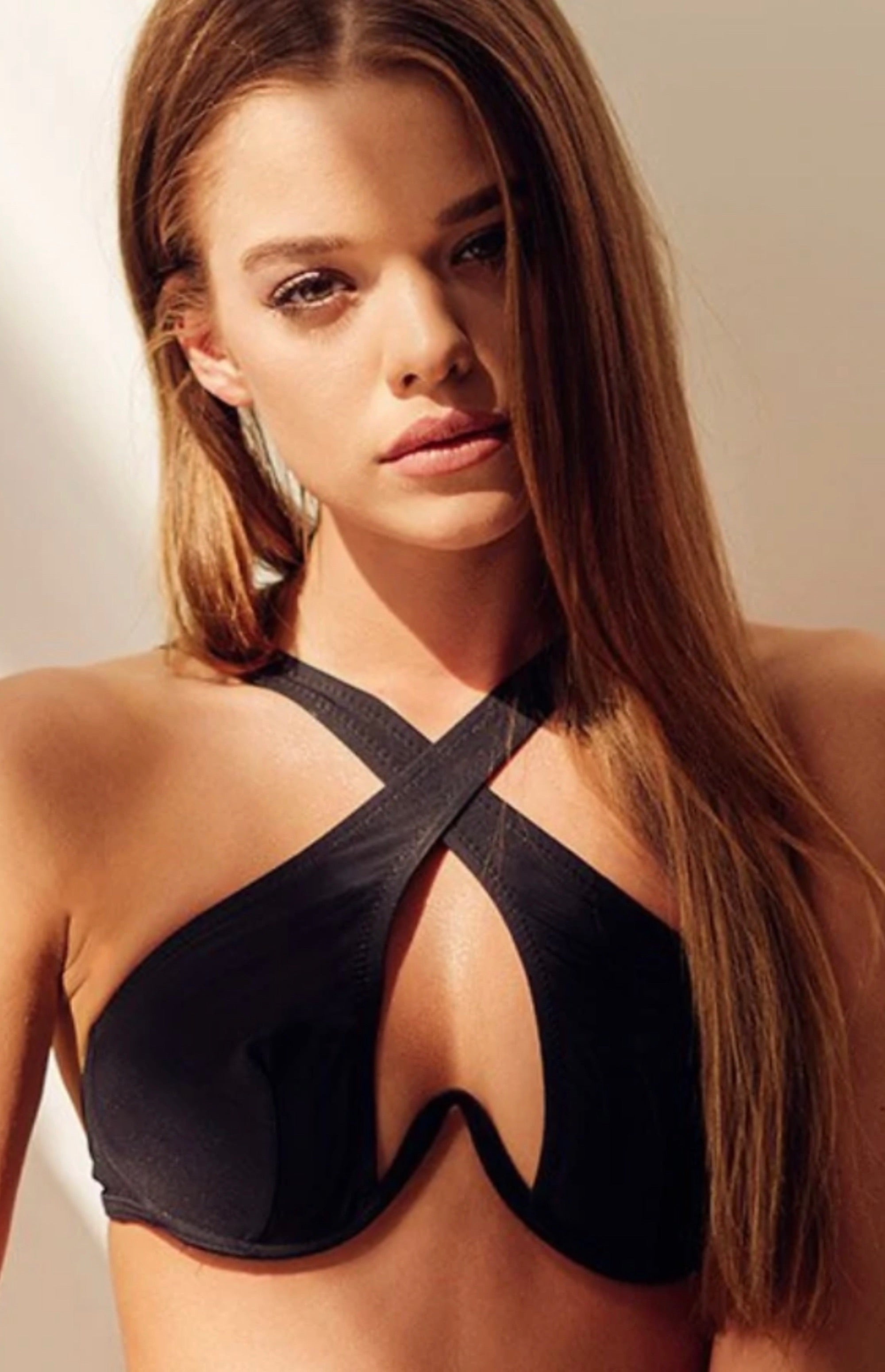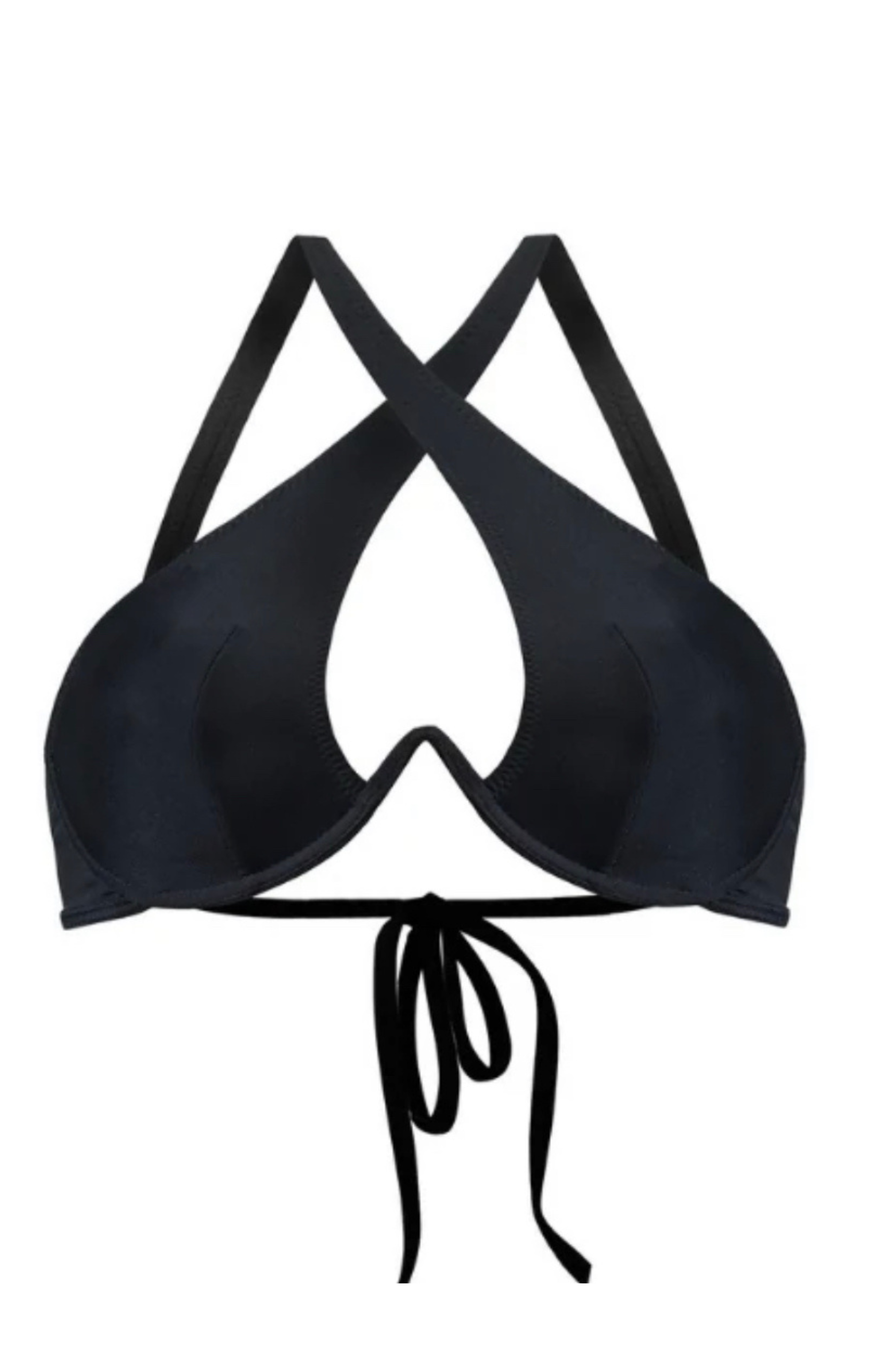 The set is made of black lycra fabric
Innovative underwire that supports the bust
Tied in the back
The underwire that is sewn into the bra supports the bust - Freedom is perfect for petite and plus size wearers. The bra can be worn in two ways - crossed in the front or on the back.
Hand wash only at 30°C water temperature;
Do not use bleach;
Do not iron;
Do not use a drying machine, let it dry naturally.