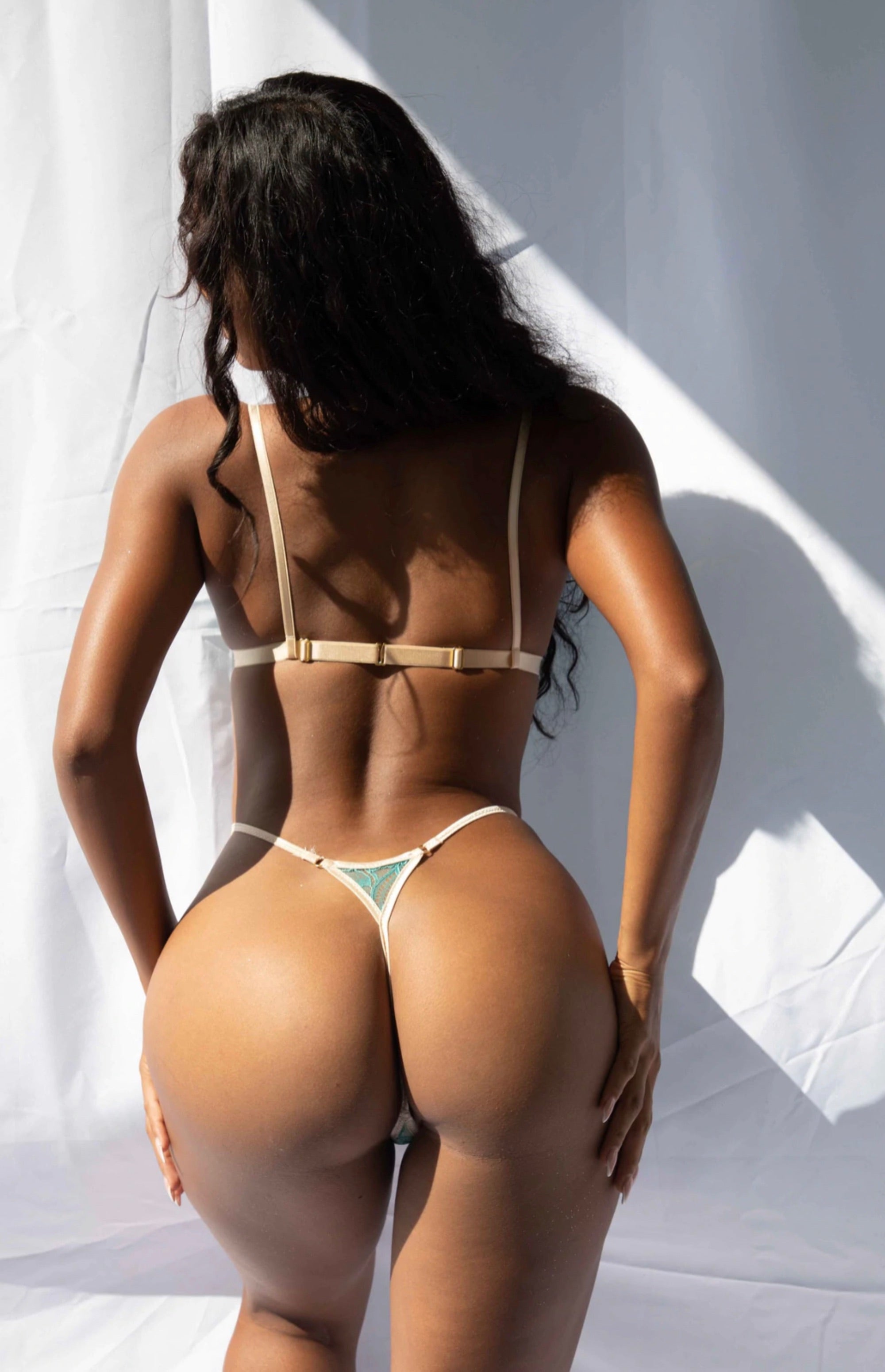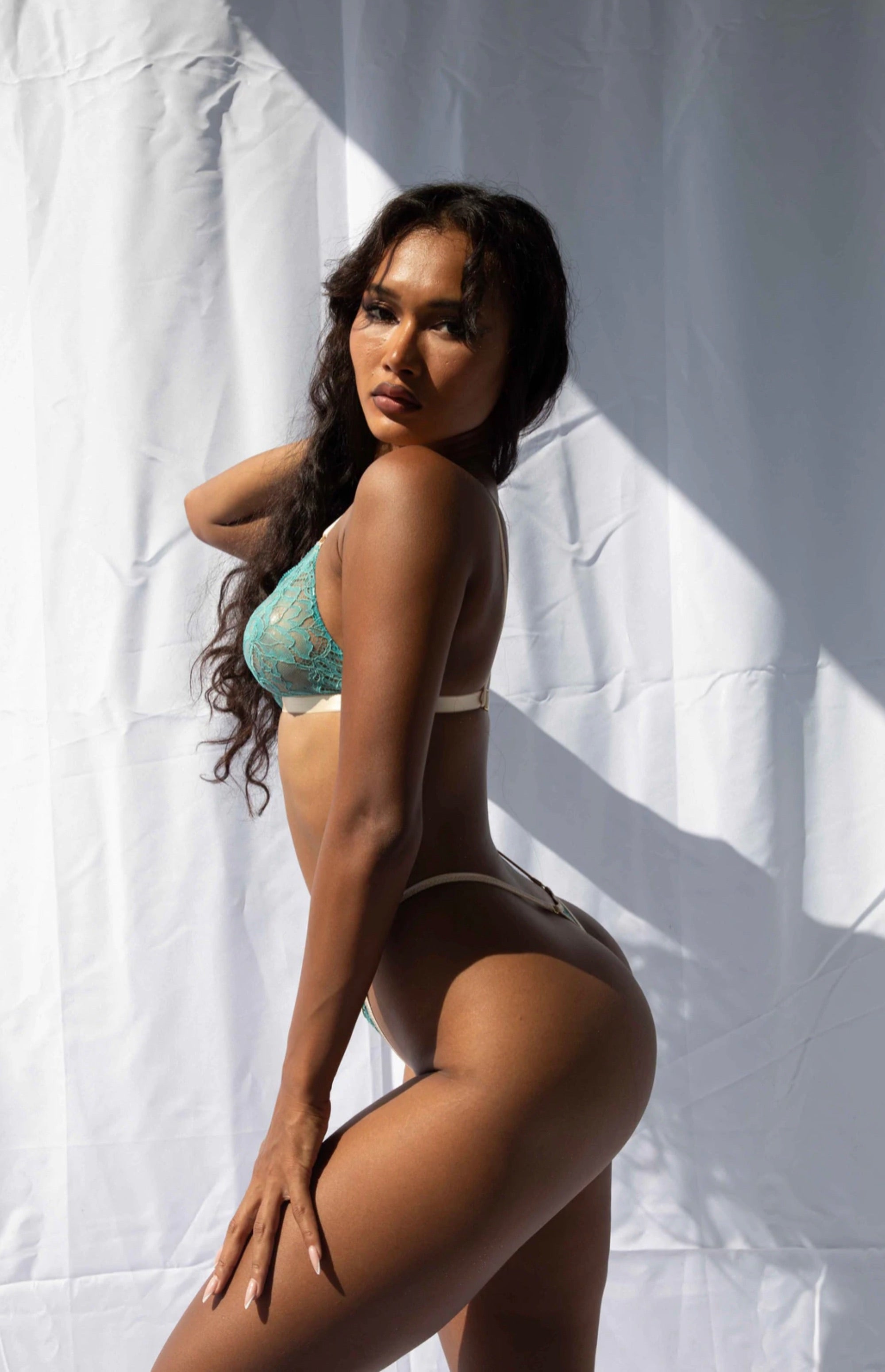 Delicate Italian turquoise lace with a floral pattern and shimmering gold threads is a wonderful material that we have used to create several designs to meet your expectations. The Gigi set is designed to emphasize a woman's natural lines. The bra can be adjusted at the clasp.
Hand wash only at 30°C water temperature;
Do not use bleach;
Do not iron;
Do not use a drying machine, let it dry naturally.