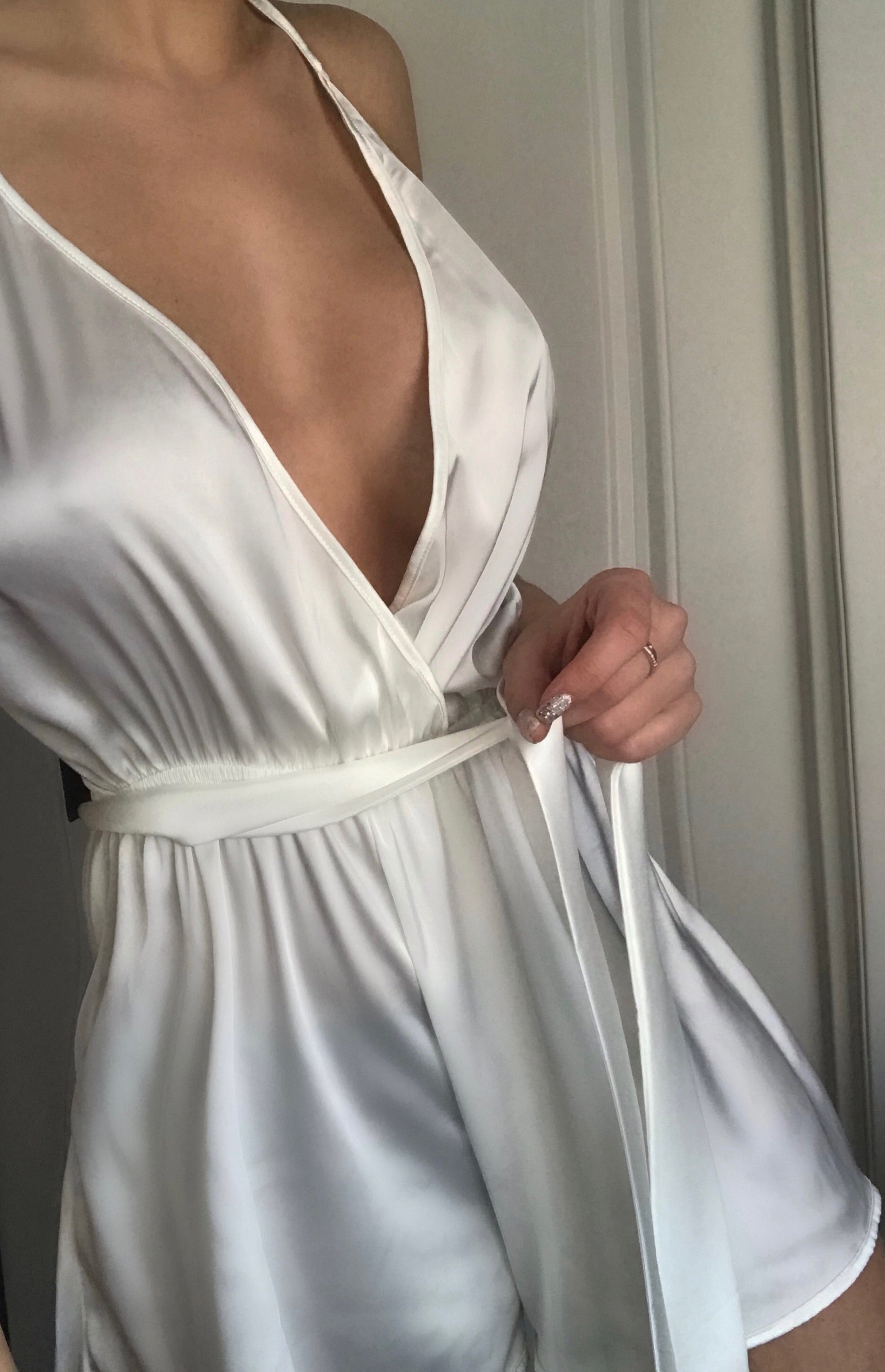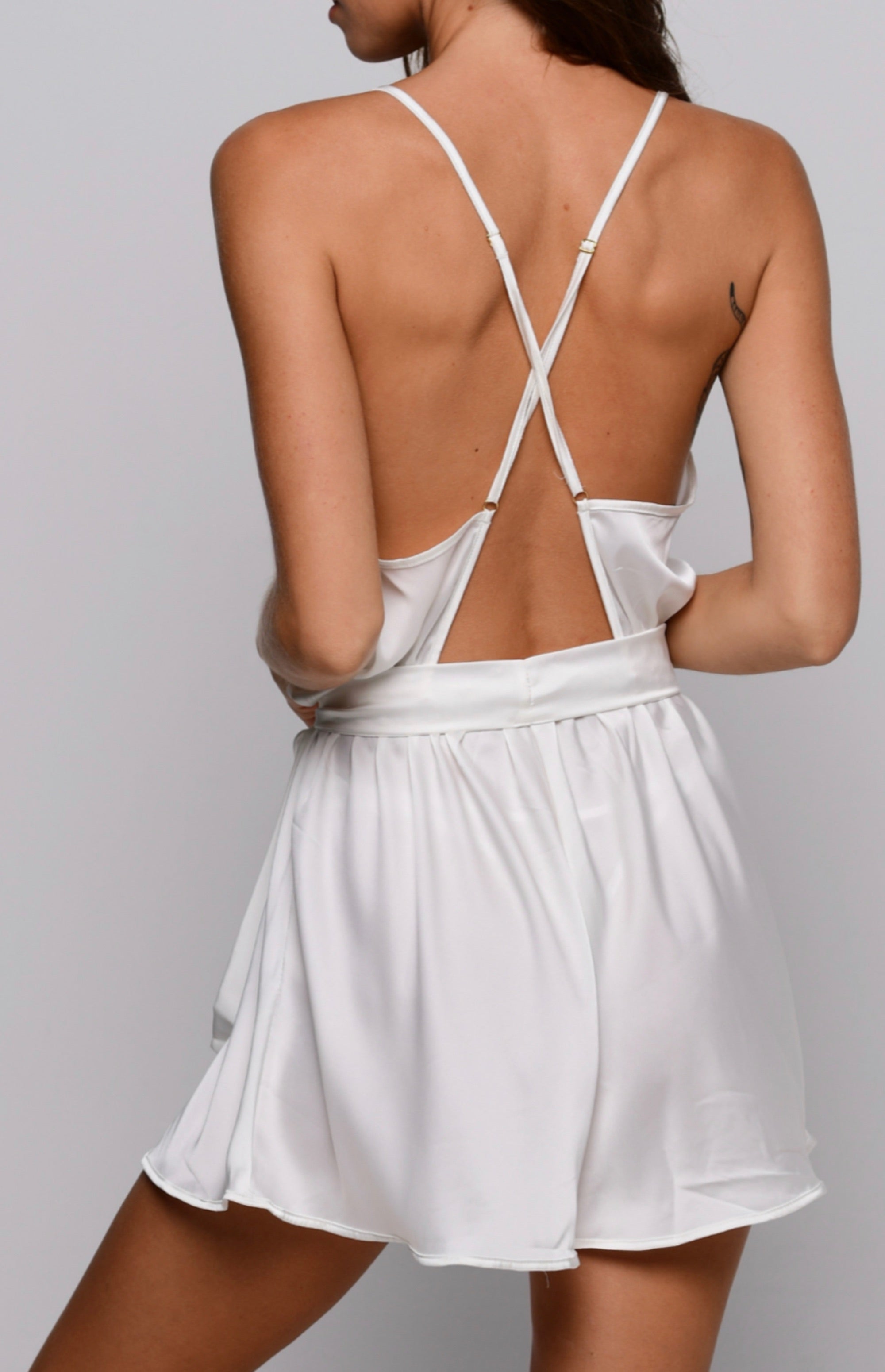 Ecru satin nightgowns. An additional decorative belt is tied at the waist, across the torso. Cross adjustable shoulder straps.
The cut-out neckline in the front and back accentuates the figure in a very feminine and subtle way.
Hand wash only at 30°C water temperature;
Do not use bleach;
Do not iron;
Do not use a drying machine, let it dry naturally.