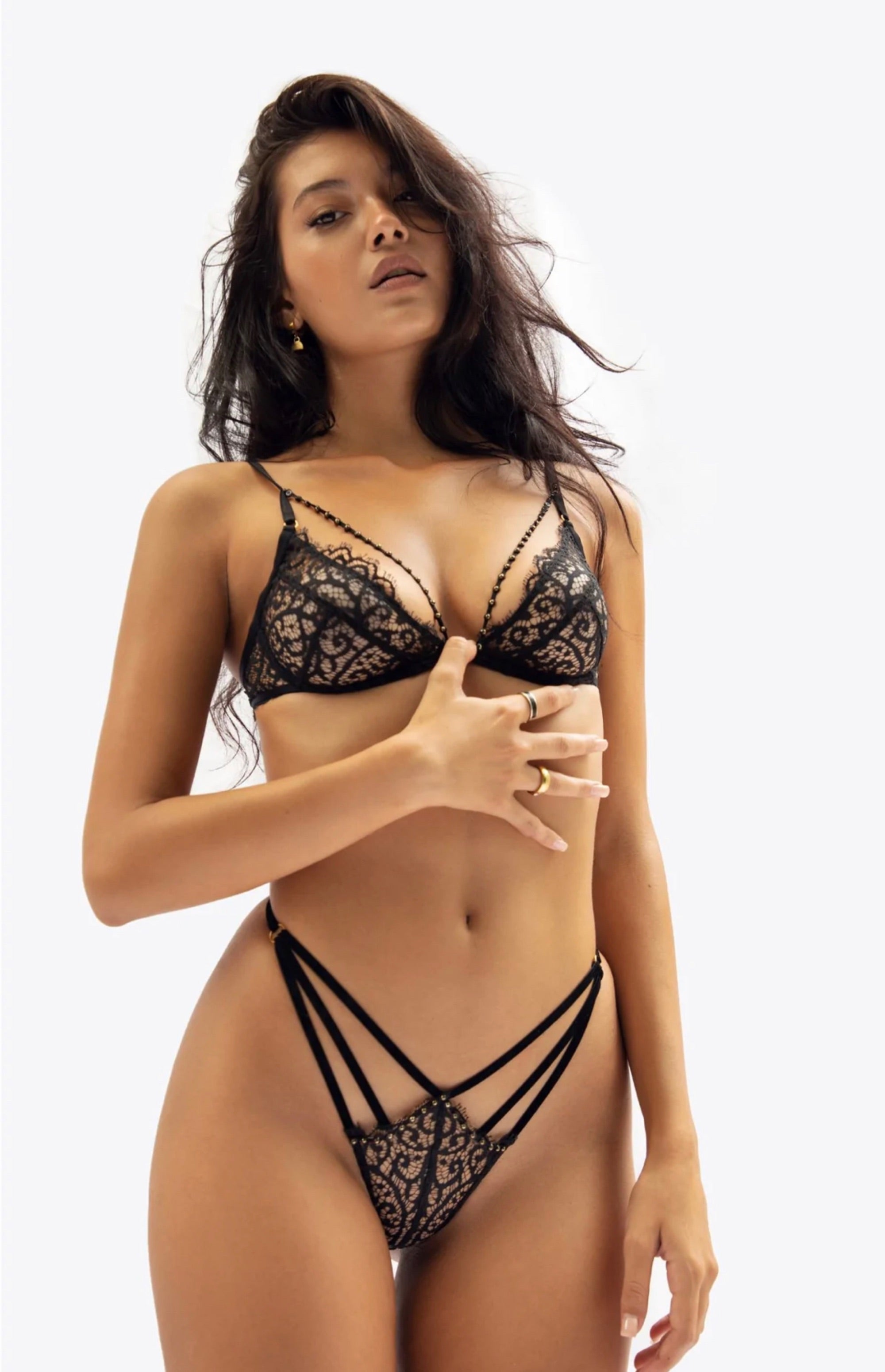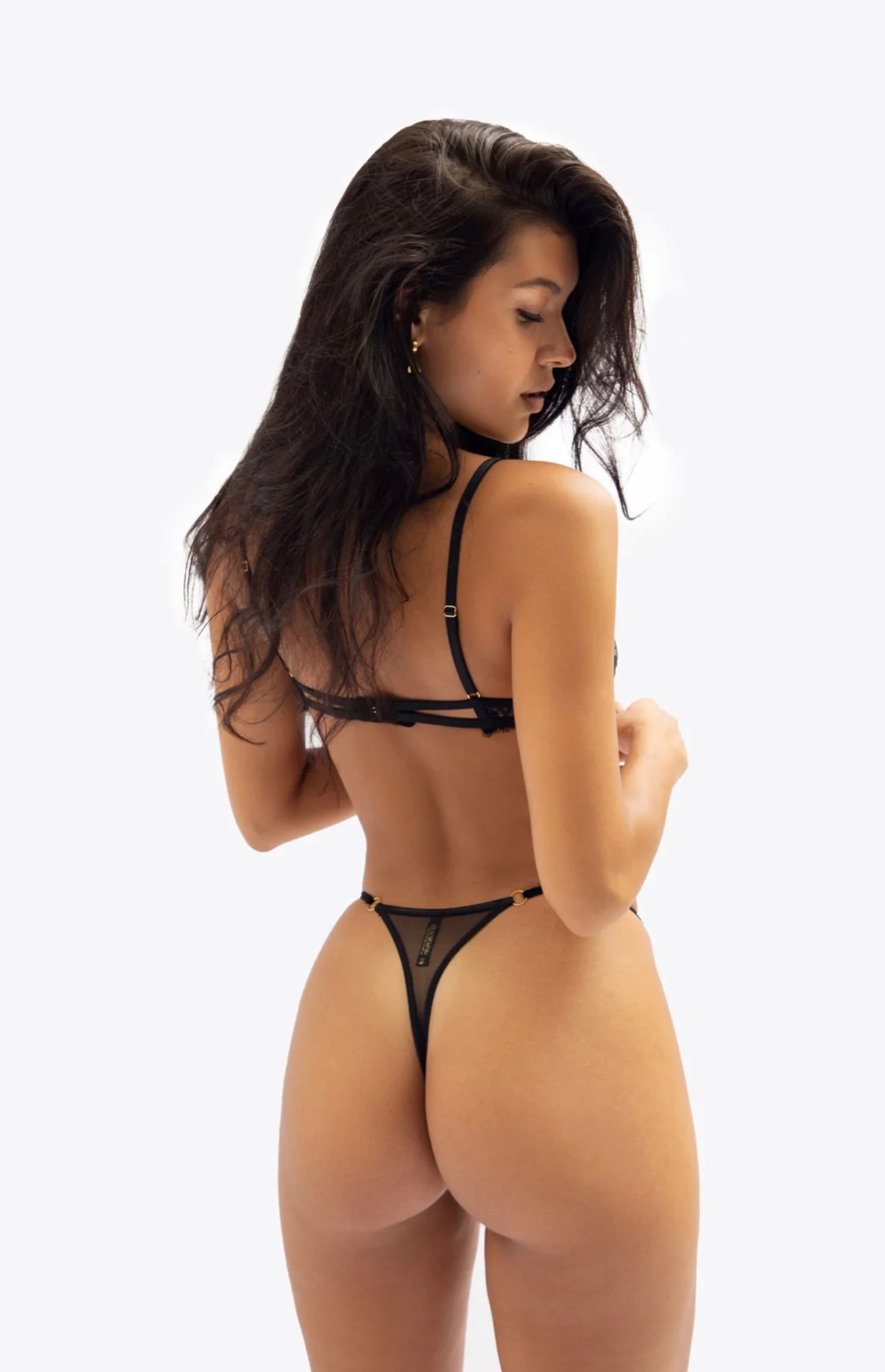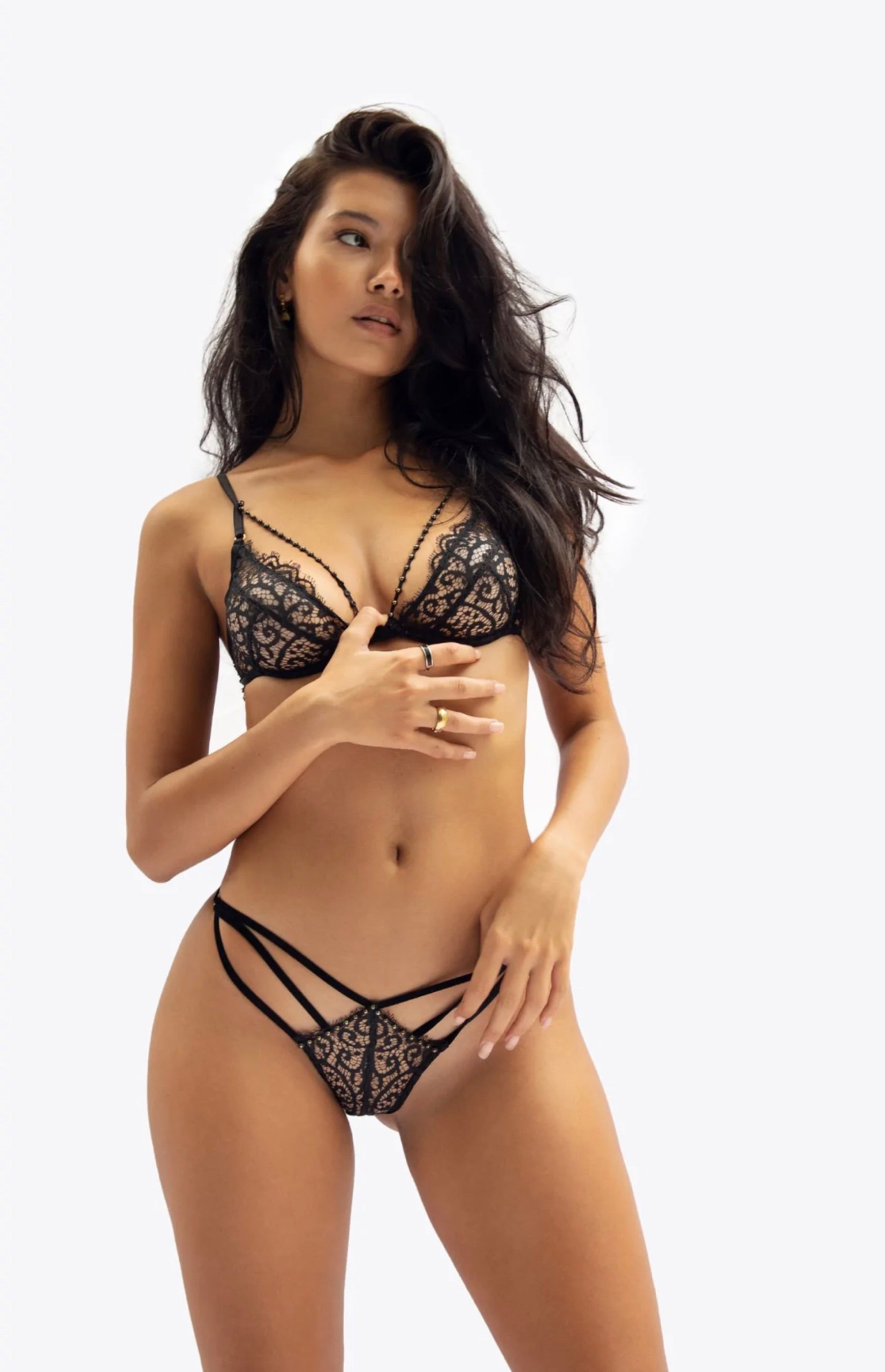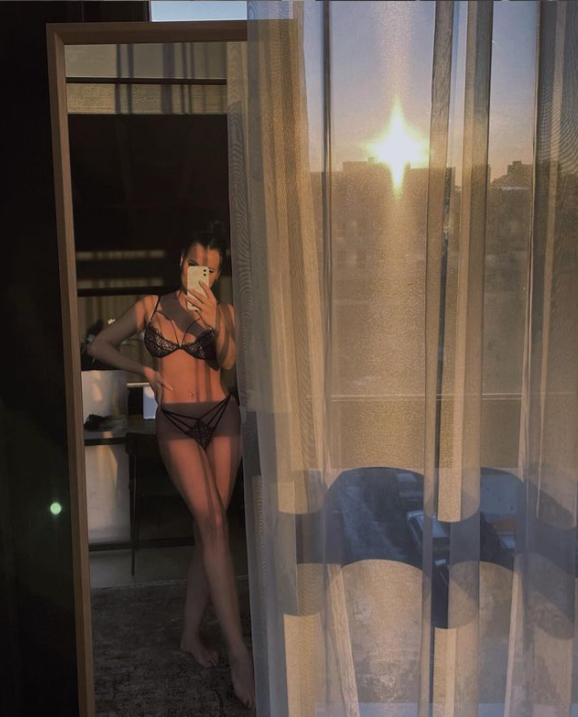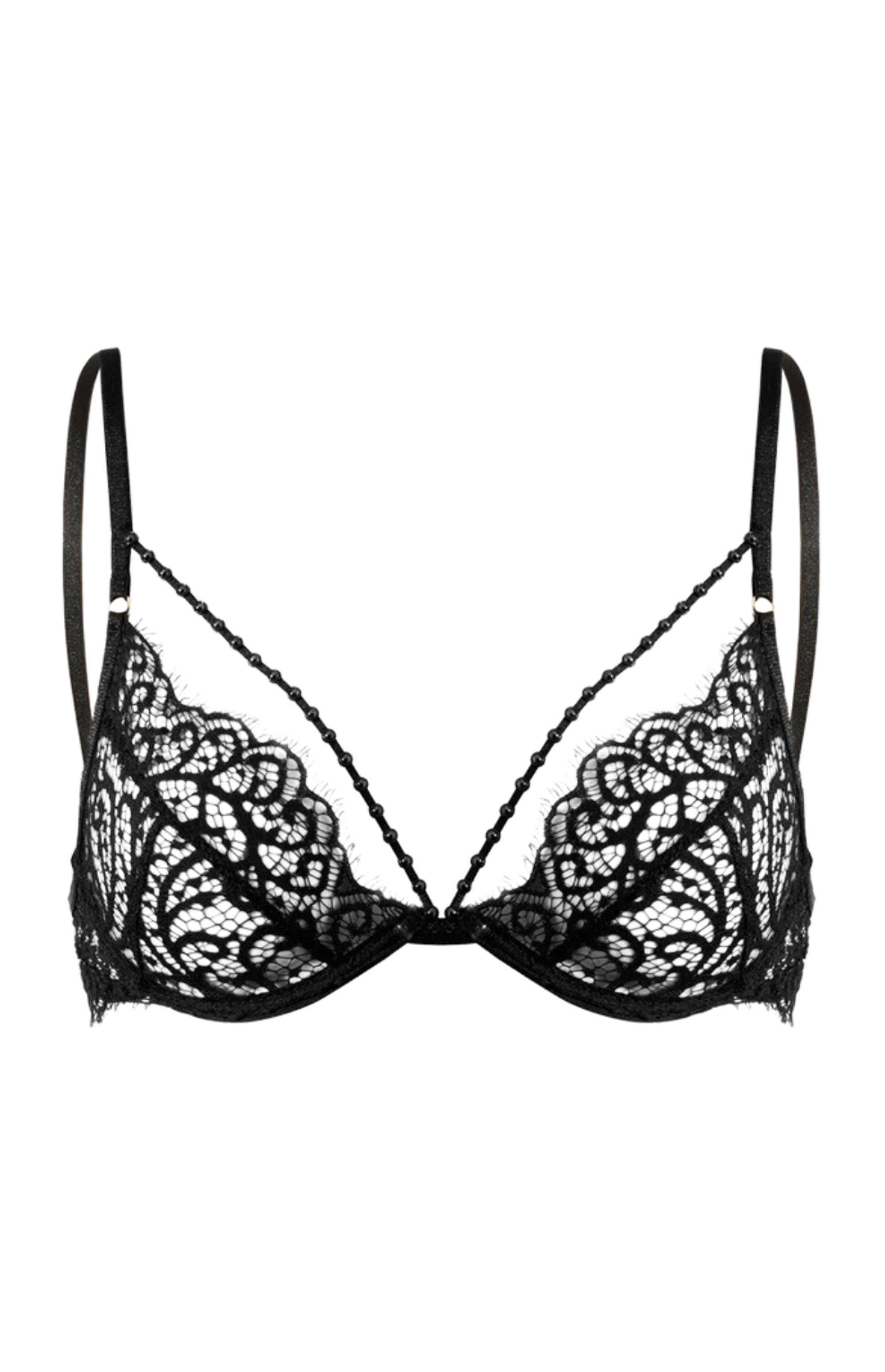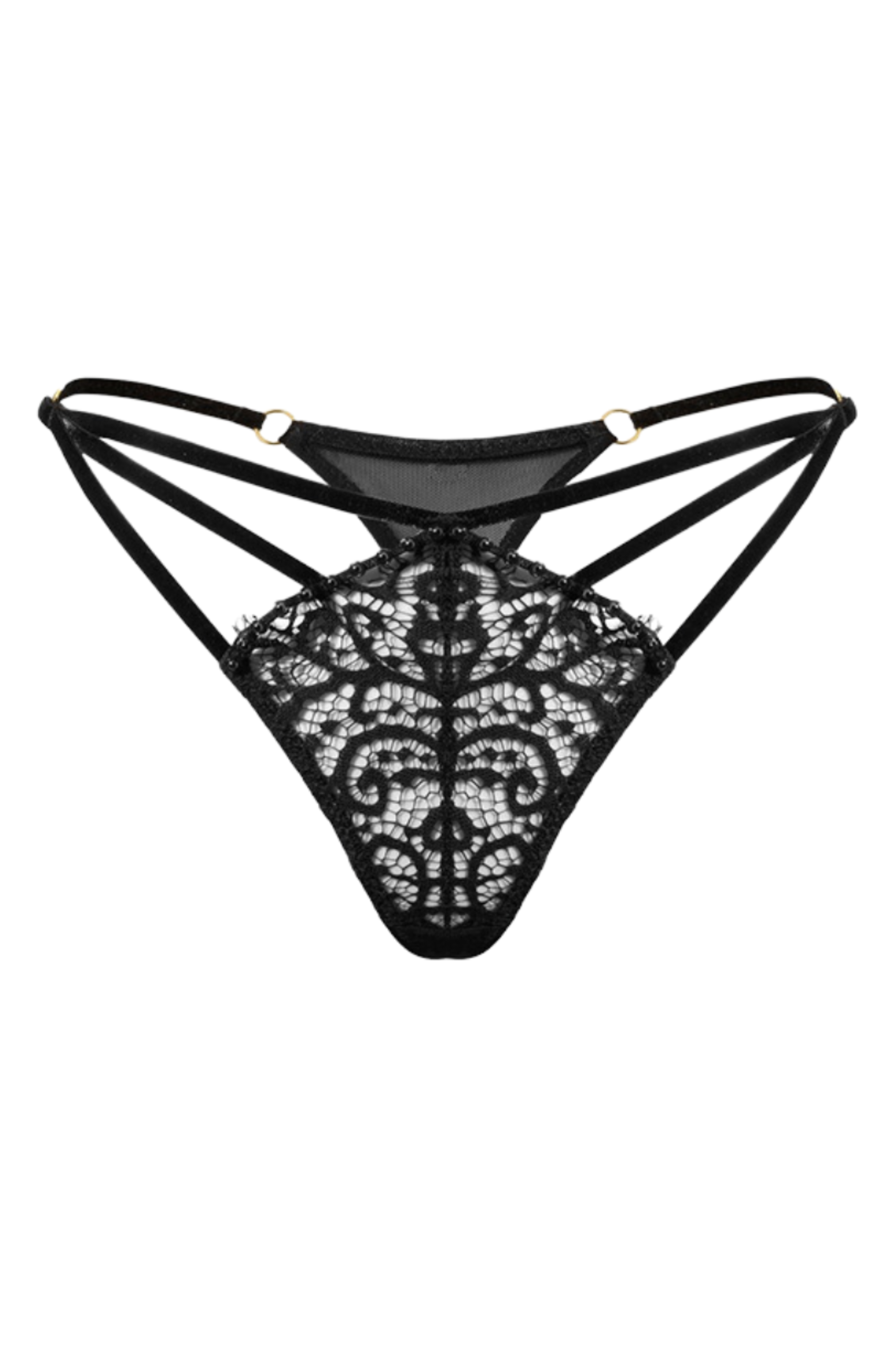 * Made of French lace with floral pattern
* Soft cups
* Adjustable, non-removable shoulder straps
* Decorative, jeweled ribbons with beads on the neckline
* Three-step closure with one hook


Chance Jewelery is one of the favorites from the entire collection ... A soft bra made from the highest quality French lace is something every woman wants in her collection. If you are looking for a very fashionable and very unique set with stripes, then this option is definitely for you. The straps at the neckline are decorated with spectacular beads and get a gorgeous look. The soft cups fit perfectly to the chest and provide maximum comfort.

Strap sold separately.
Hand wash only at 30°C water temperature;
Do not use bleach;
Do not iron;
Do not use a drying machine, let it dry naturally.