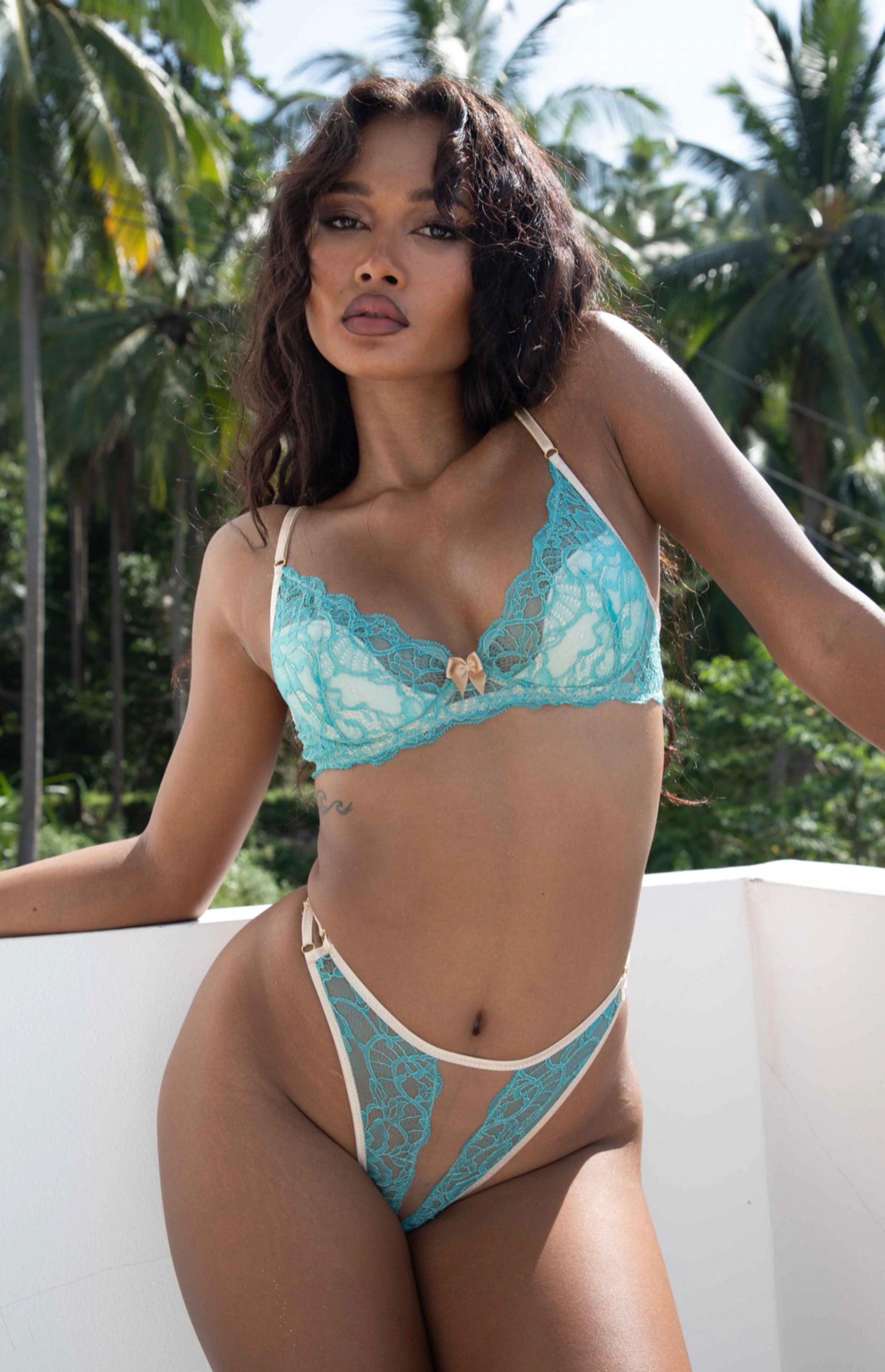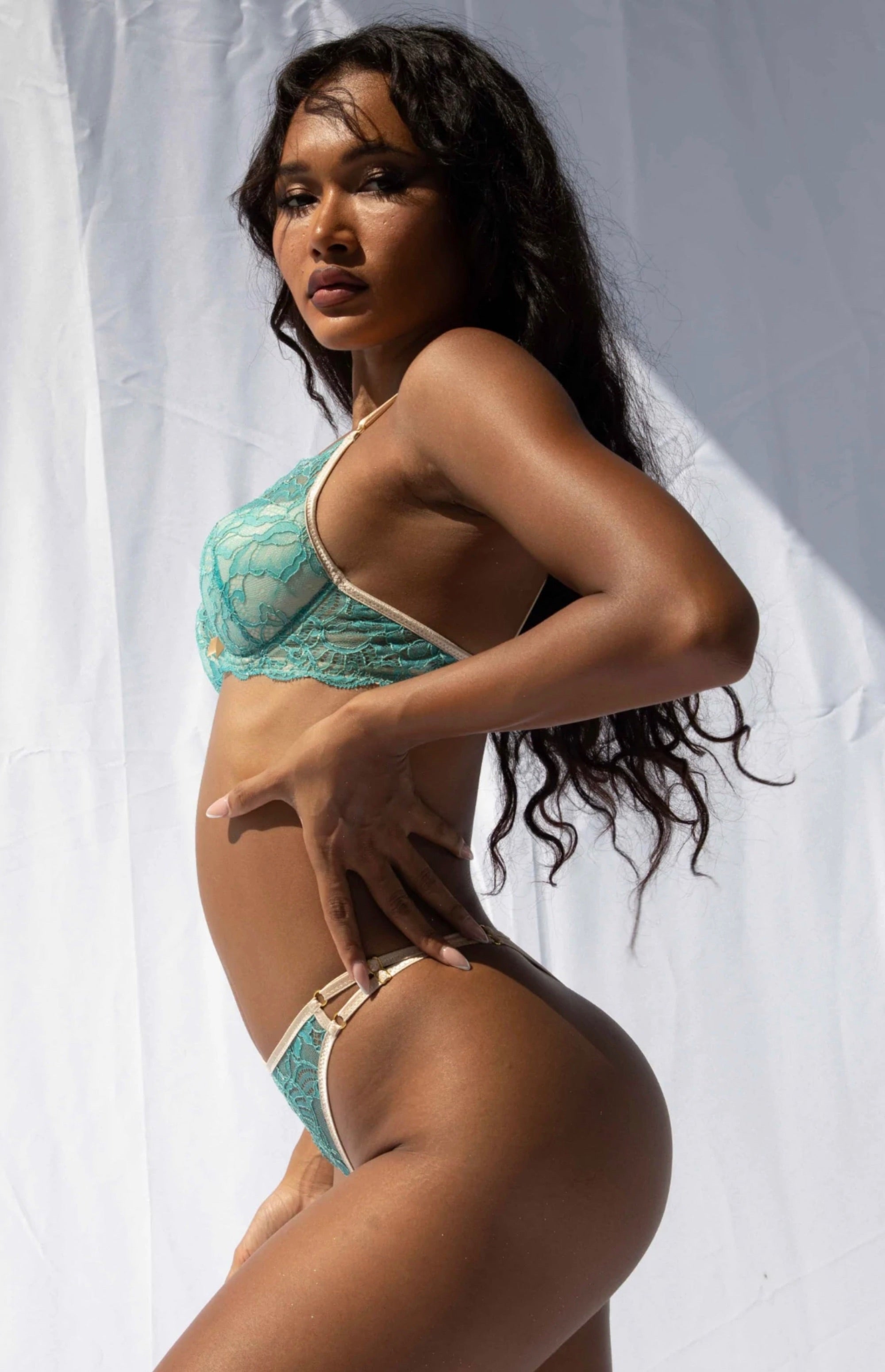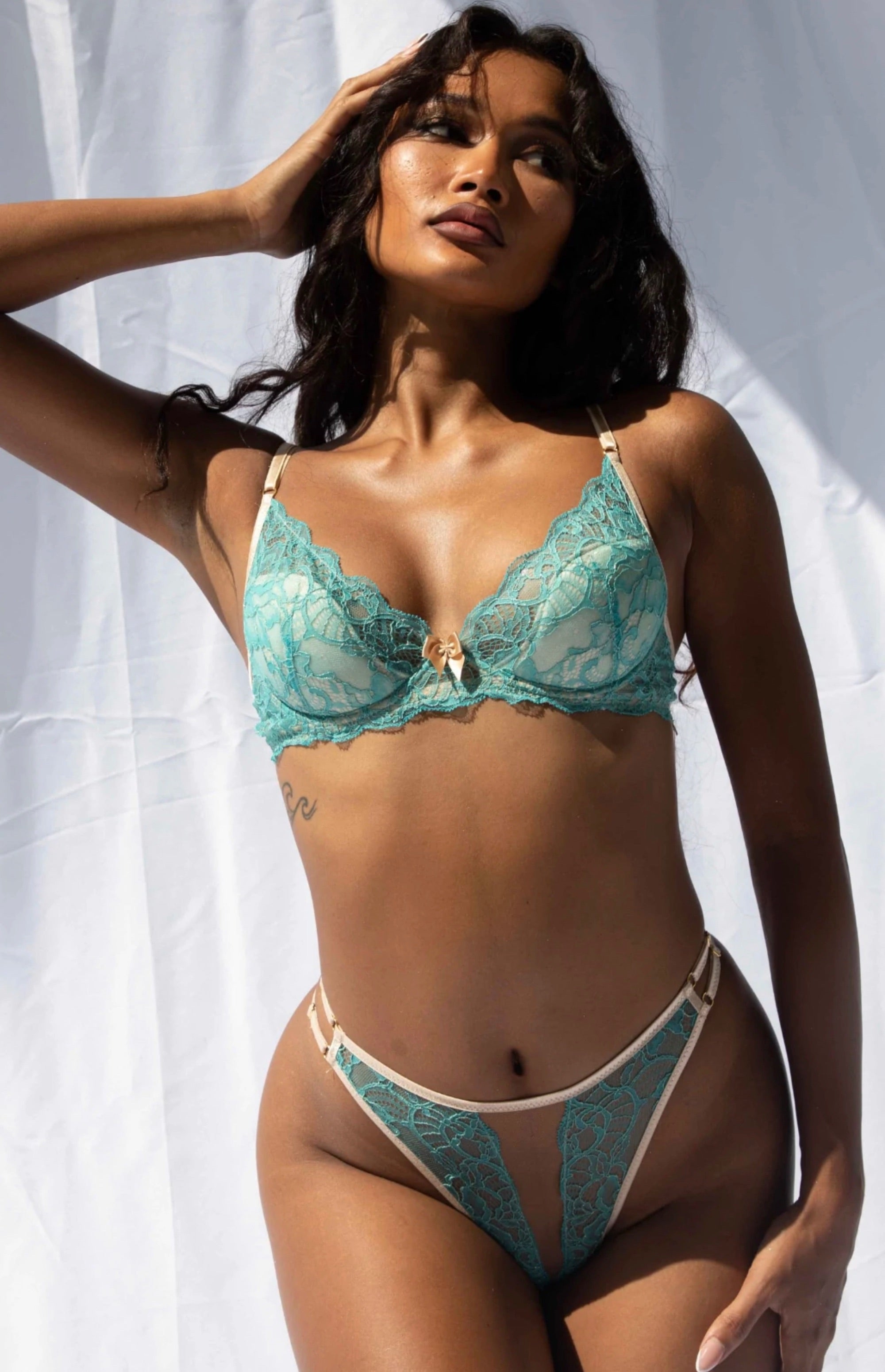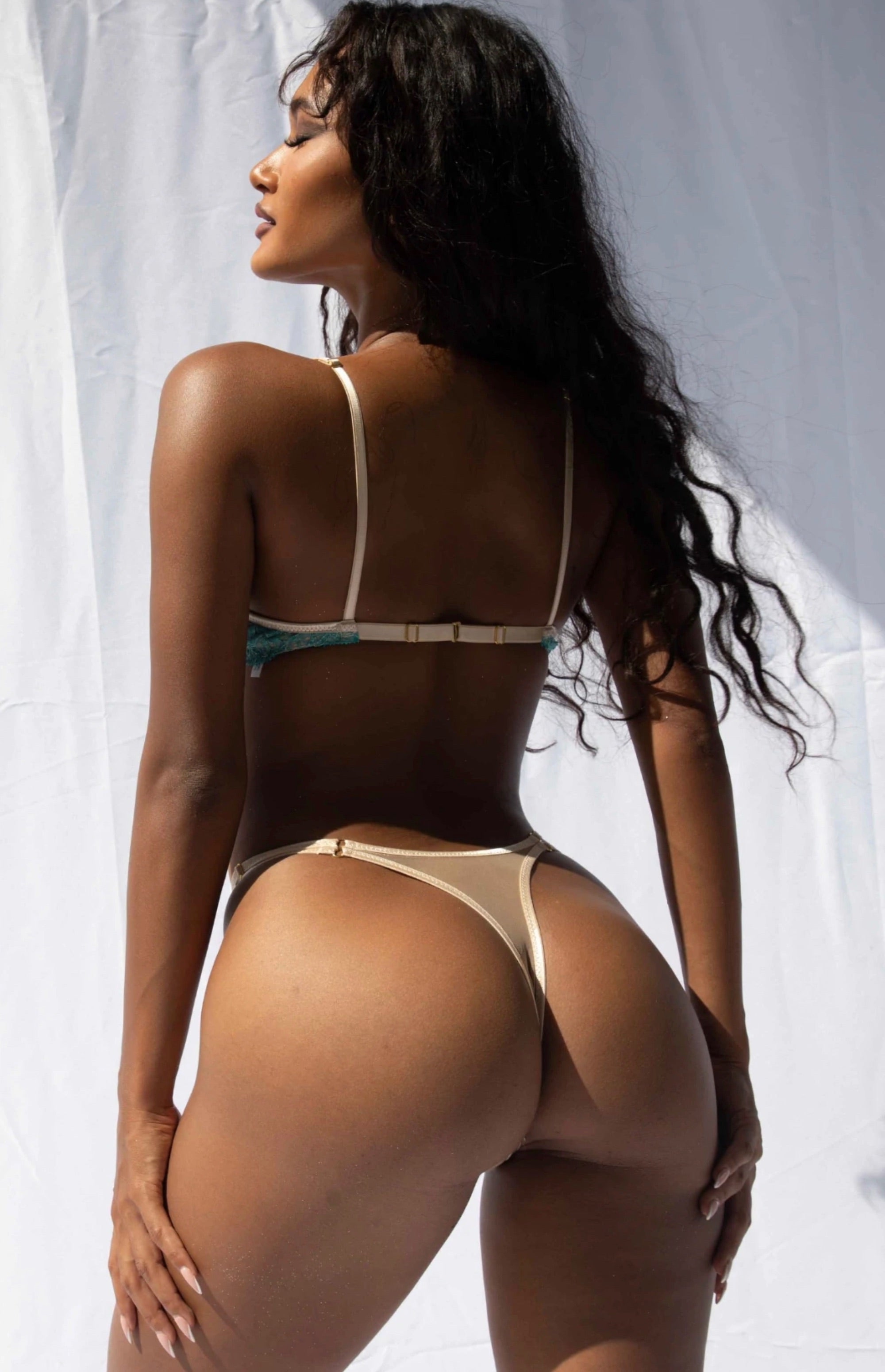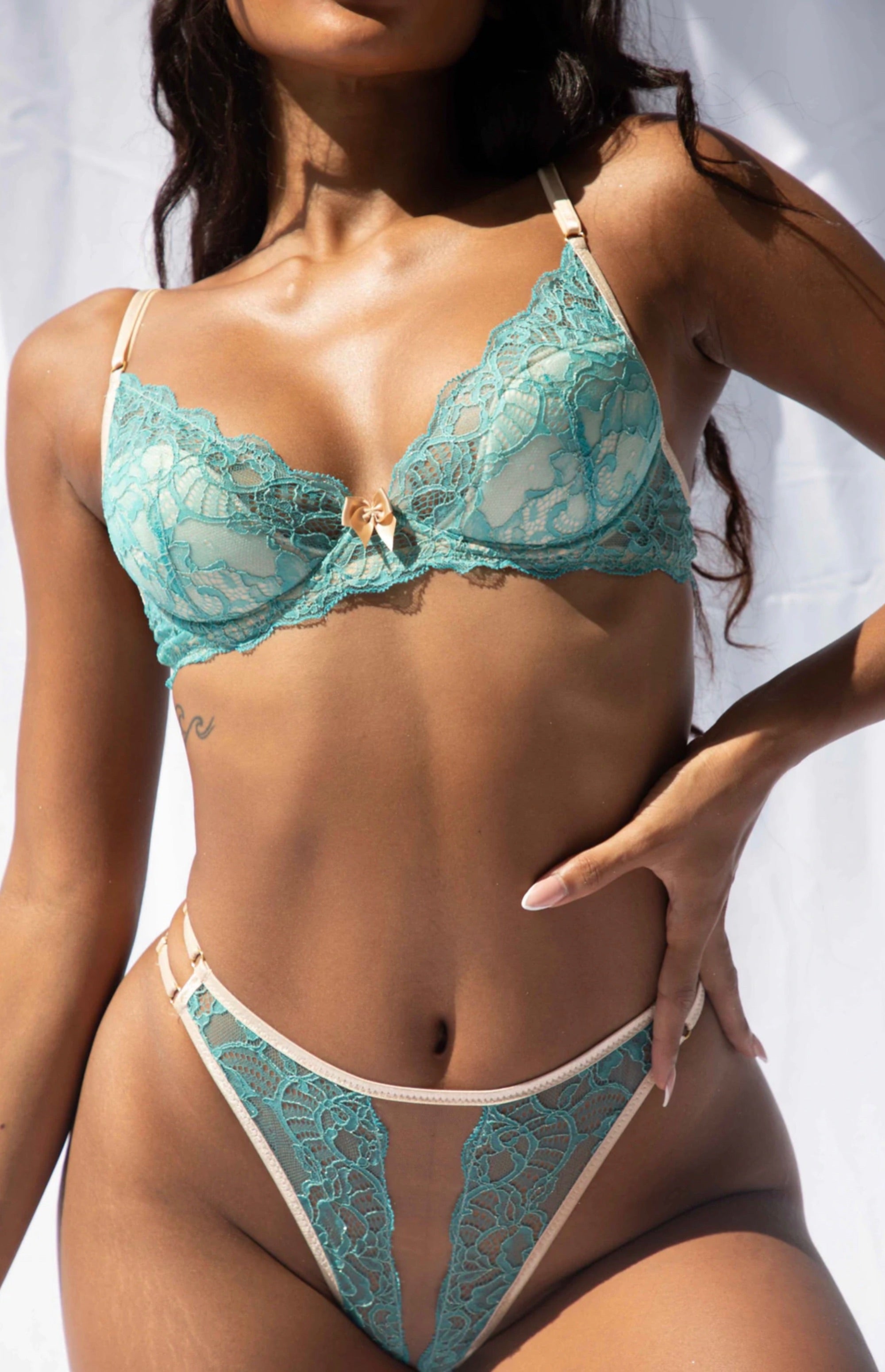 Lola's exclusive set is made of soft turquoise lace with shimmering gold threads. The bra has a deep neckline with padded cups made of specially shaped foam that effectively lifts the breasts and gives them a full and round shape.
According to the latest trends in women's underwear, the turquoise Lola set guarantees high wearing comfort. Adjustable waist and straps perfectly adapt to body shapes. The back closure and adjustable straps are finished with gold accents that complement the body-colored rubber.
Hand wash only at 30°C water temperature;
Do not use bleach;
Do not iron;
Do not use a drying machine, let it dry naturally.