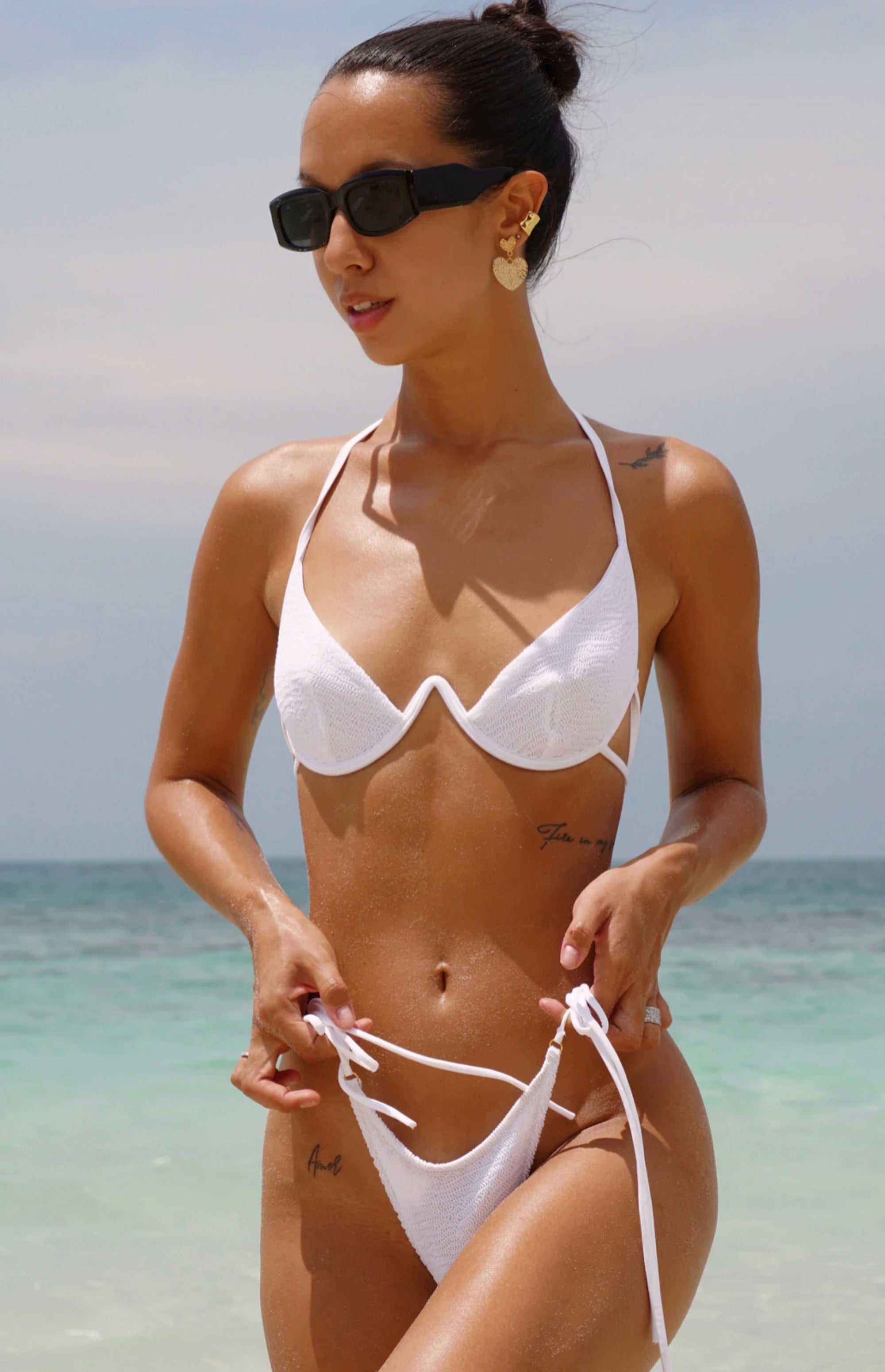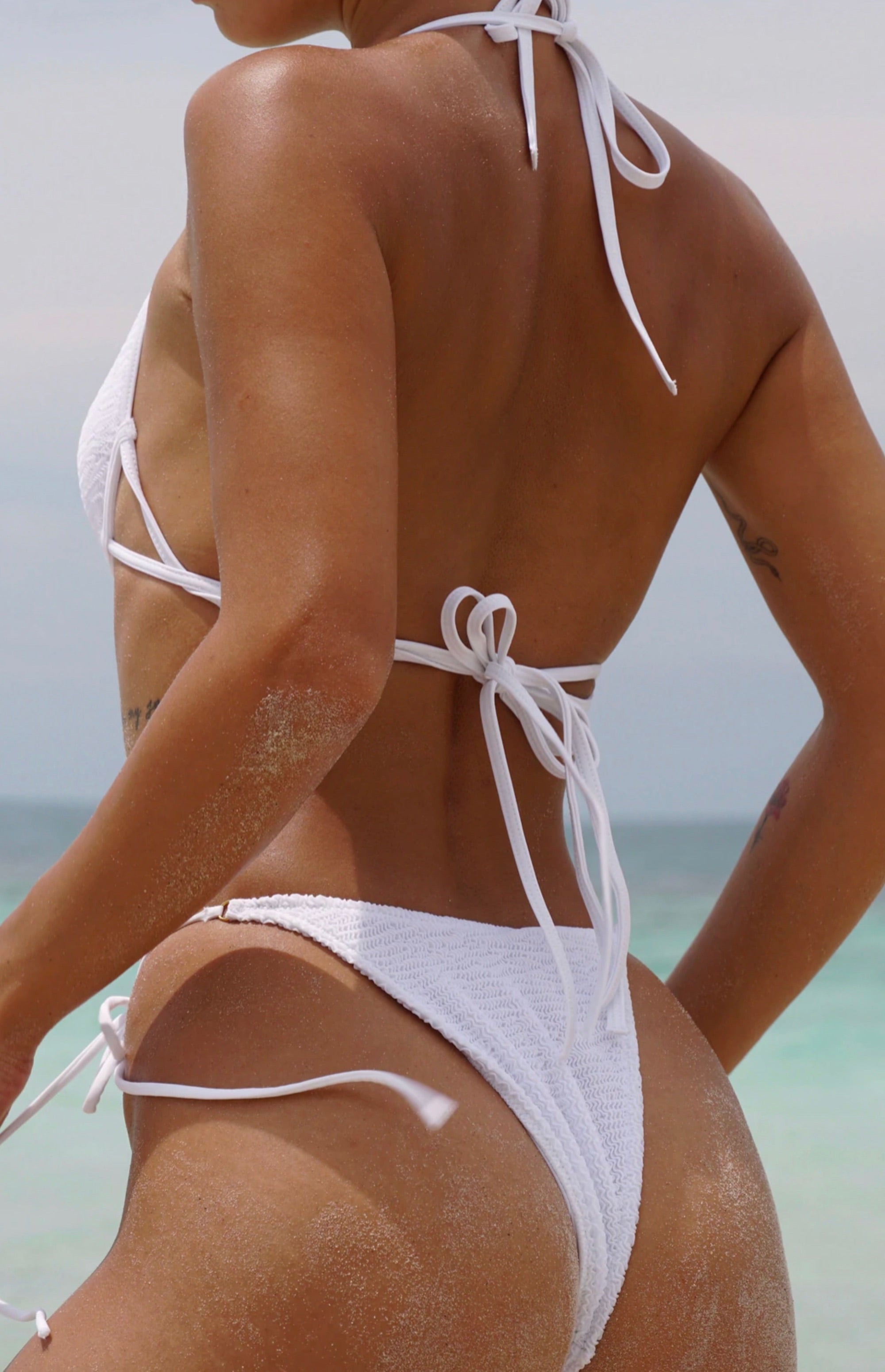 For lovers of the classics who like the color white, we have the Rafaela suit. The top is sewn with a strong underwire, thanks to which the bust is subtly lifted and emphasized. The deep cut cups are perfect for sunbathing!
Hand wash only at 30°C water temperature;
Do not use bleach;
Do not iron;
Do not use a drying machine, let it dry naturally.