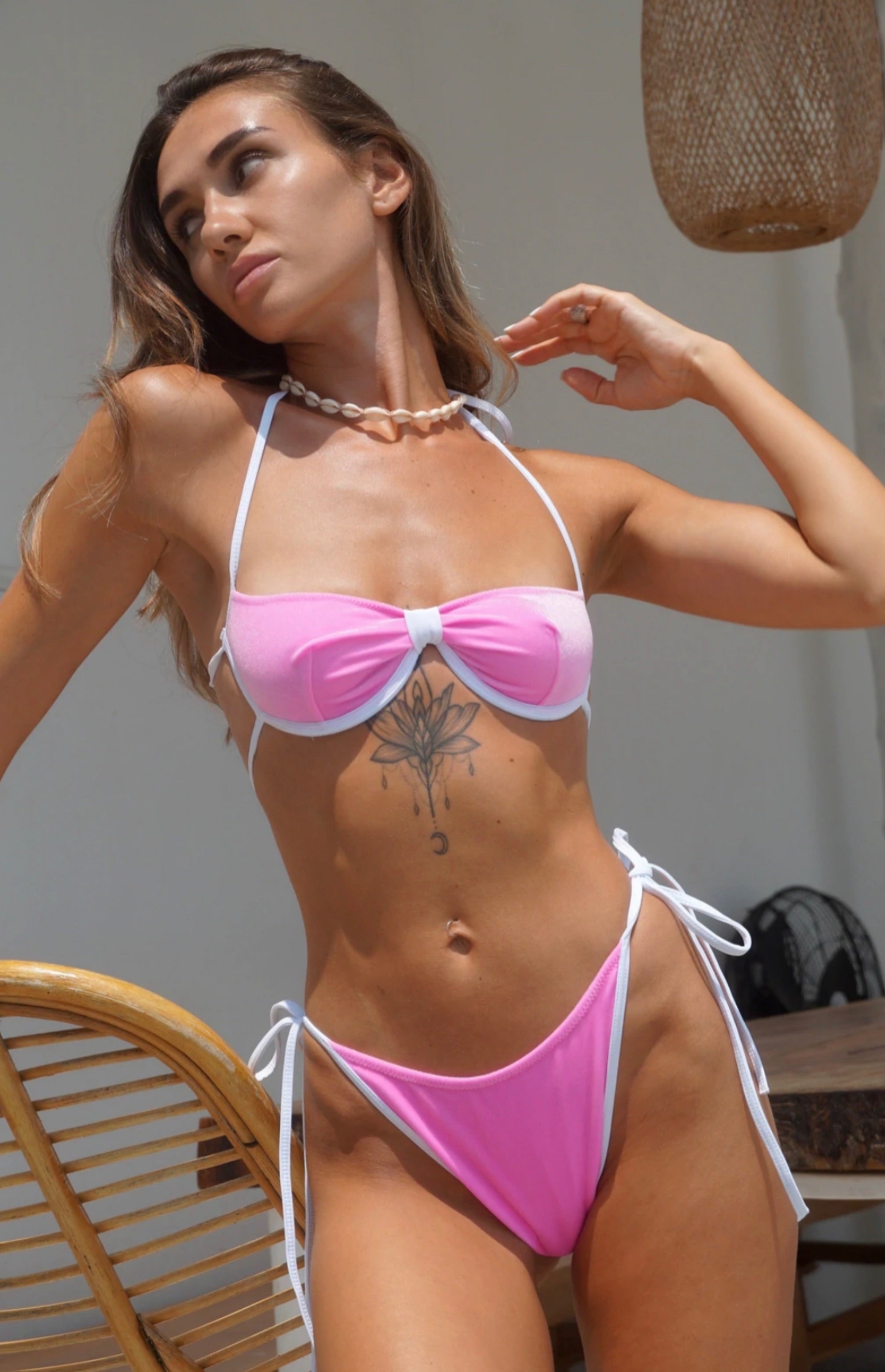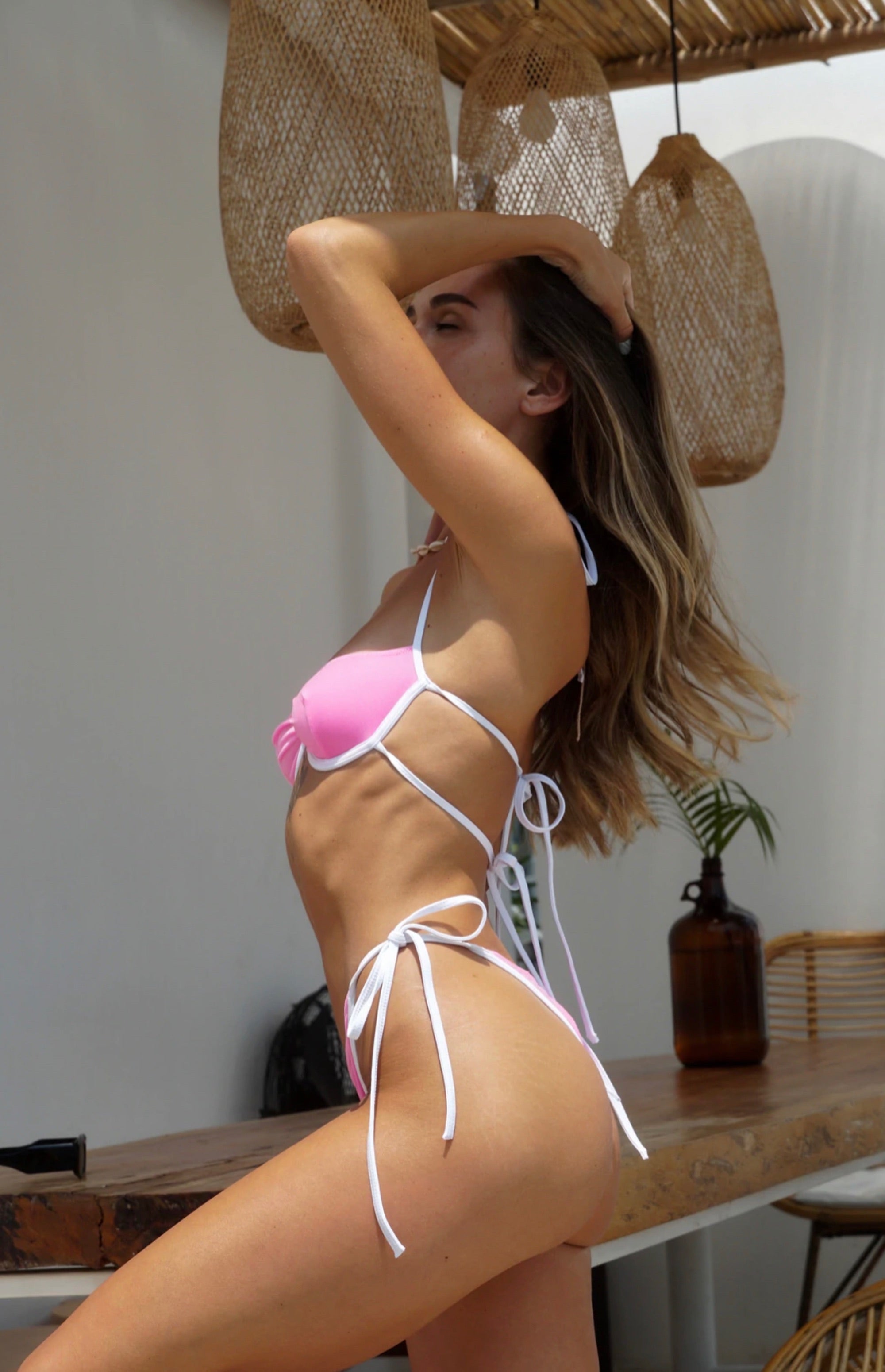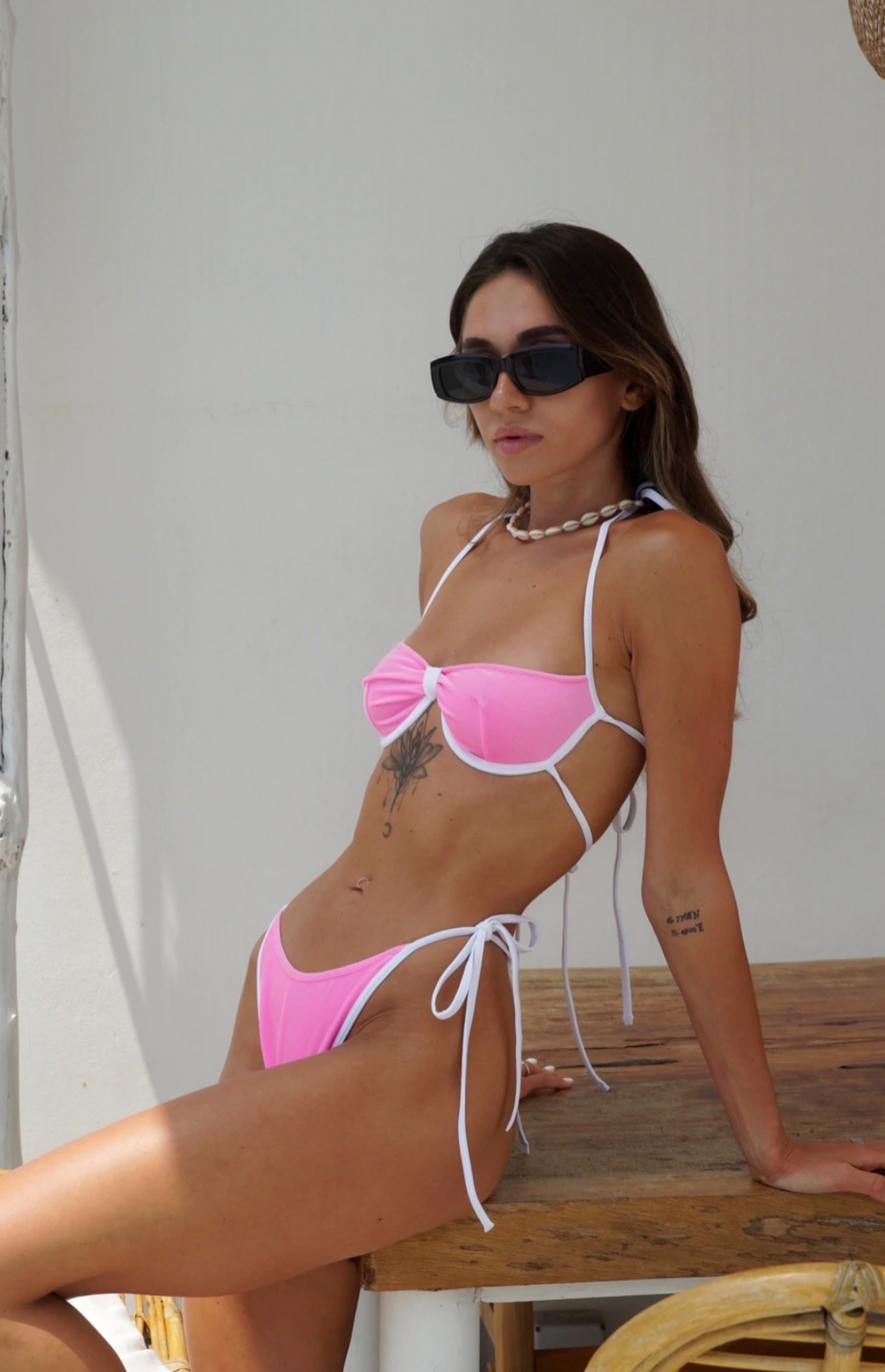 This beautiful Stella bikini is a combination of pink and white details that will not only accentuate your tan, but also your entire silhouette. This is a great holiday option for tan lovers. This bikini is made of velor fabric, which will make you feel comfortable when lying down.
Several color options are available.
Hand wash only at 30°C water temperature;
Do not use bleach;
Do not iron;
Do not use a drying machine, let it dry naturally.