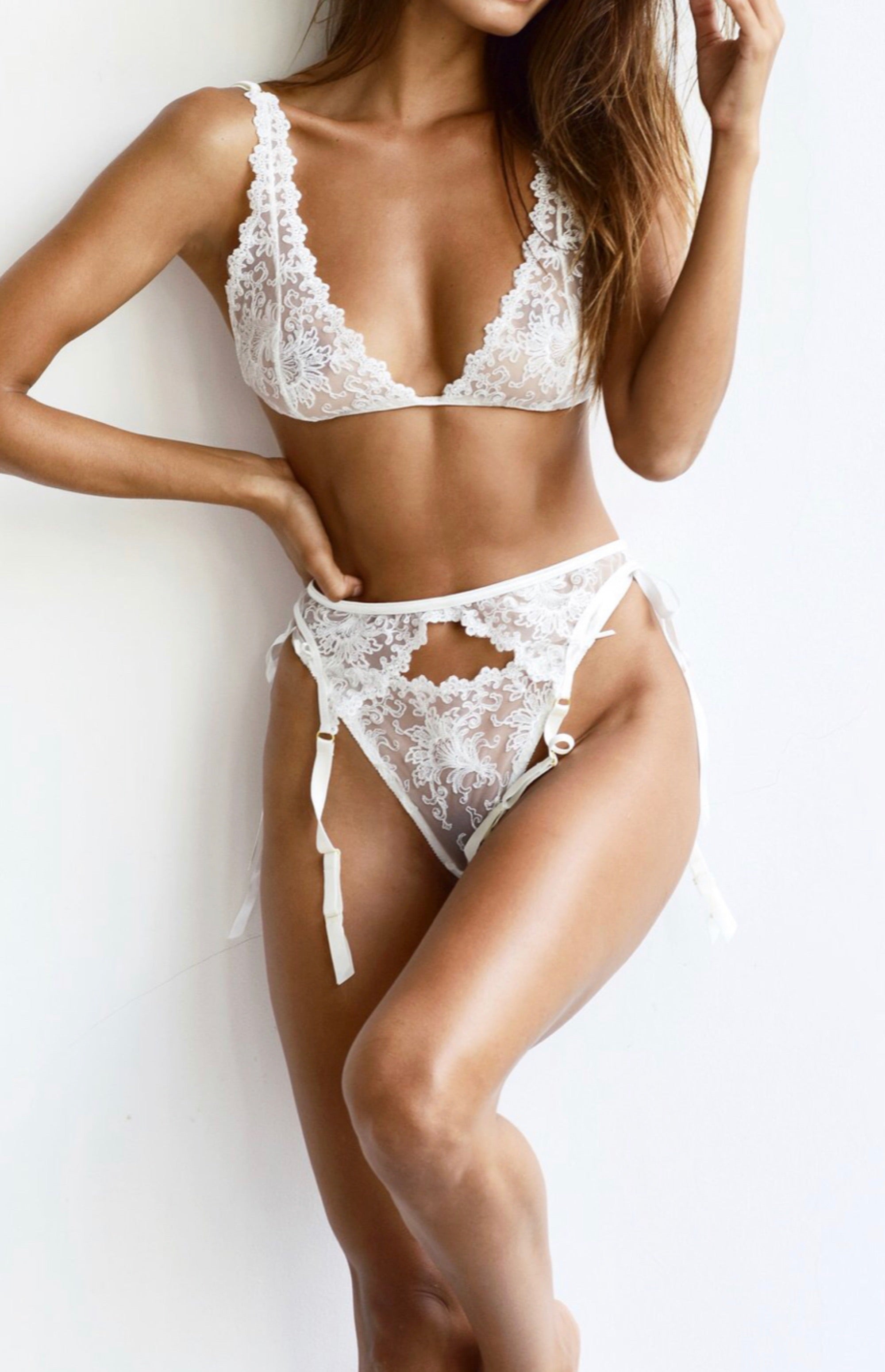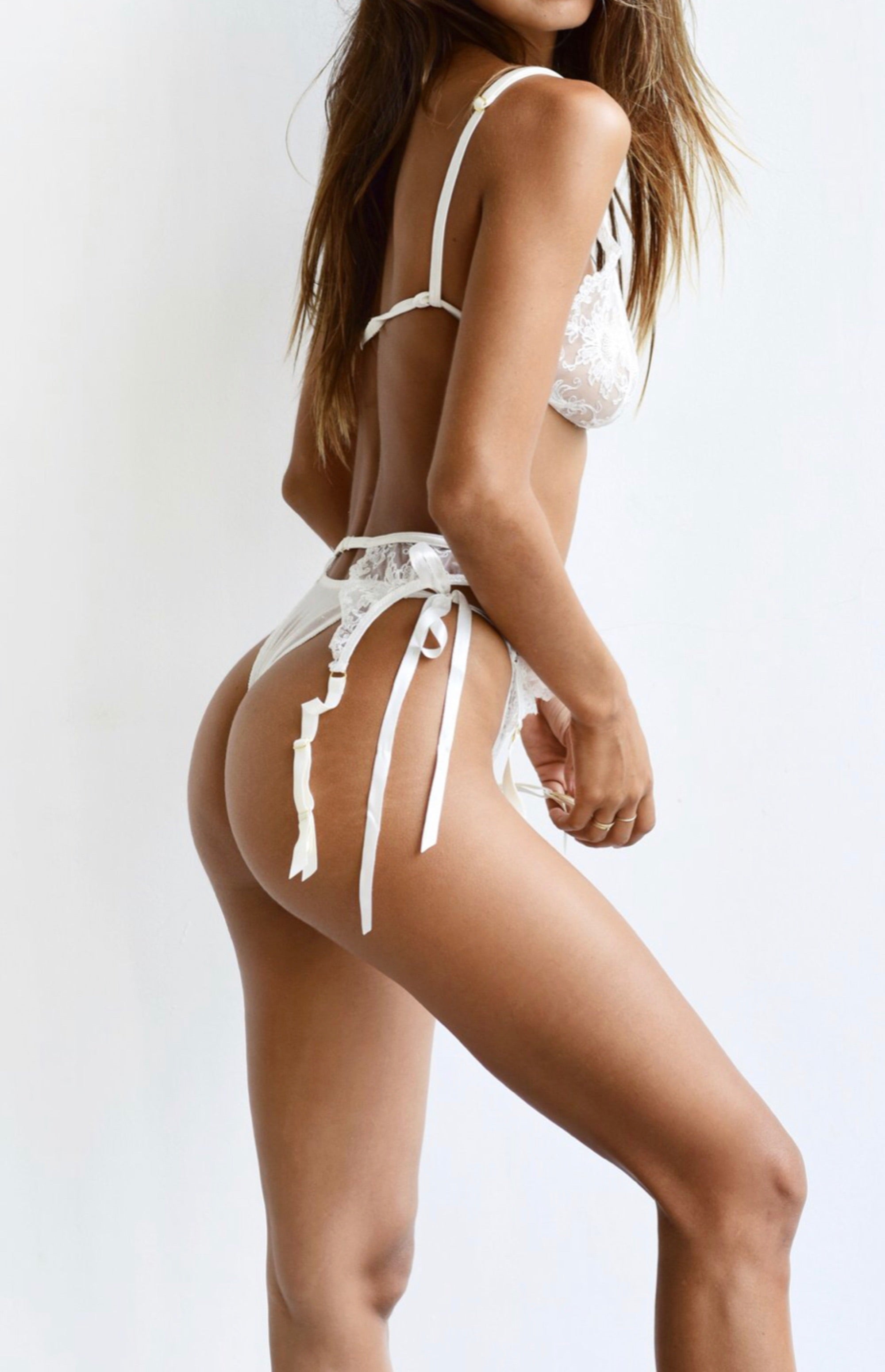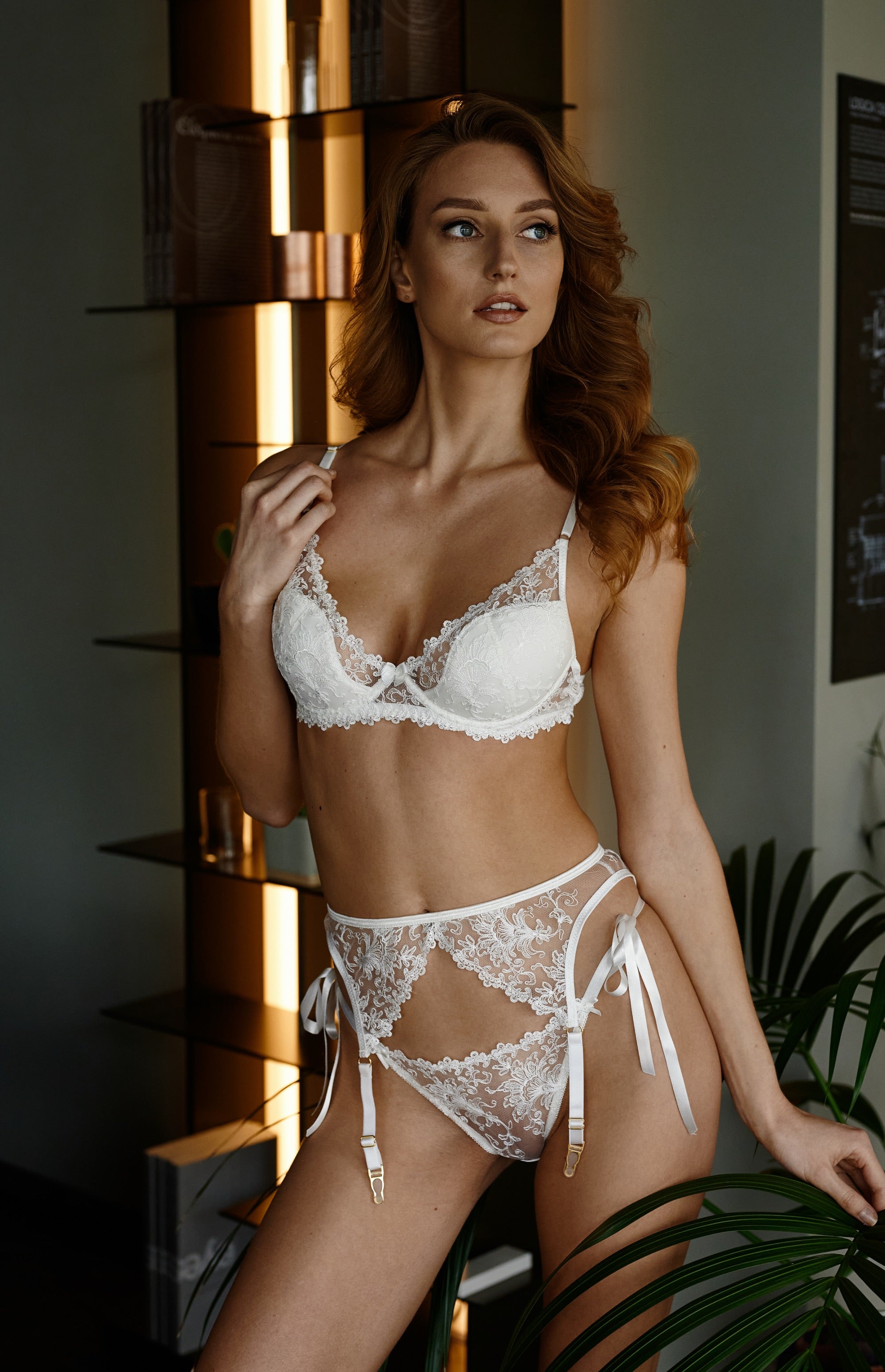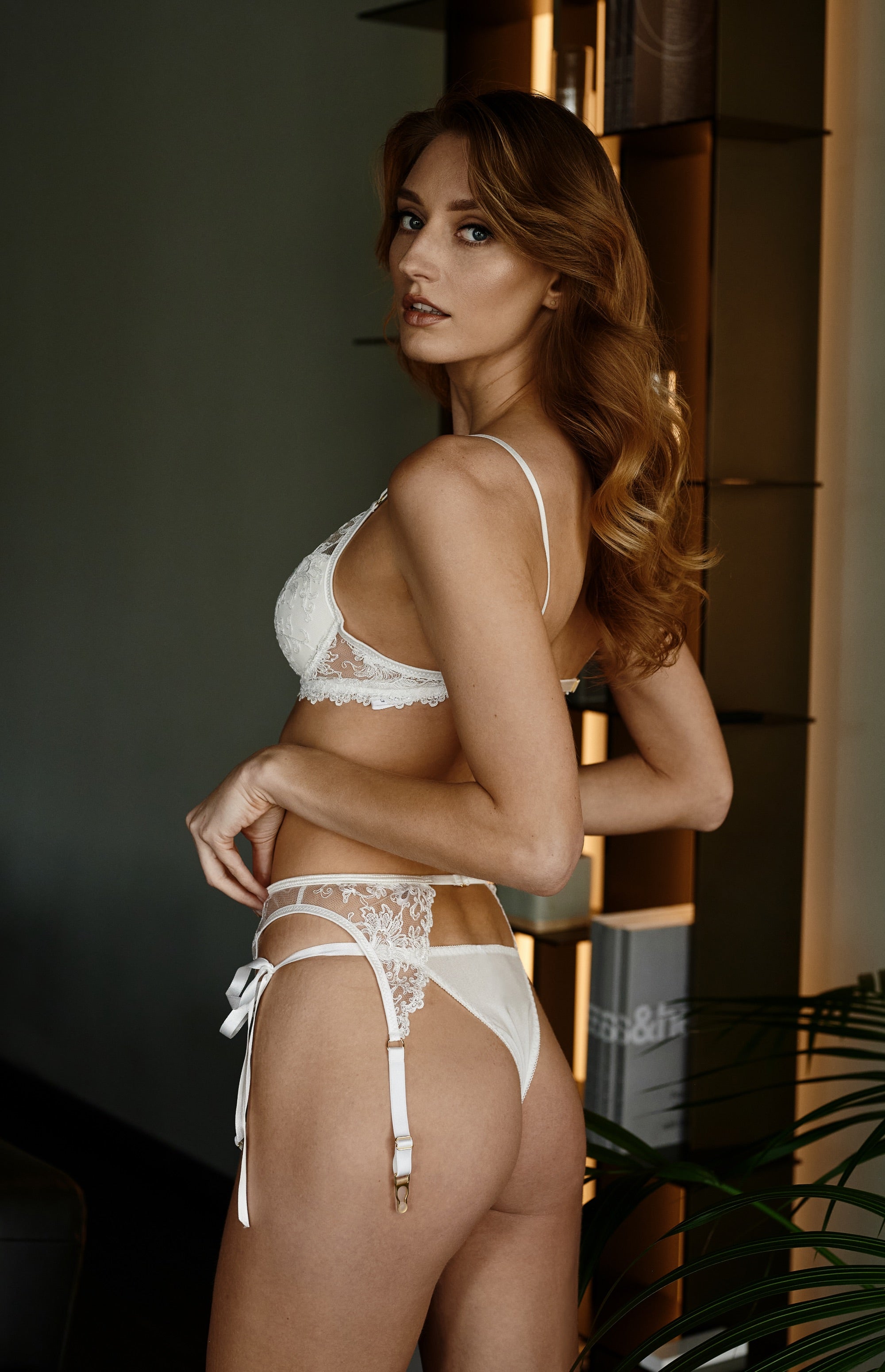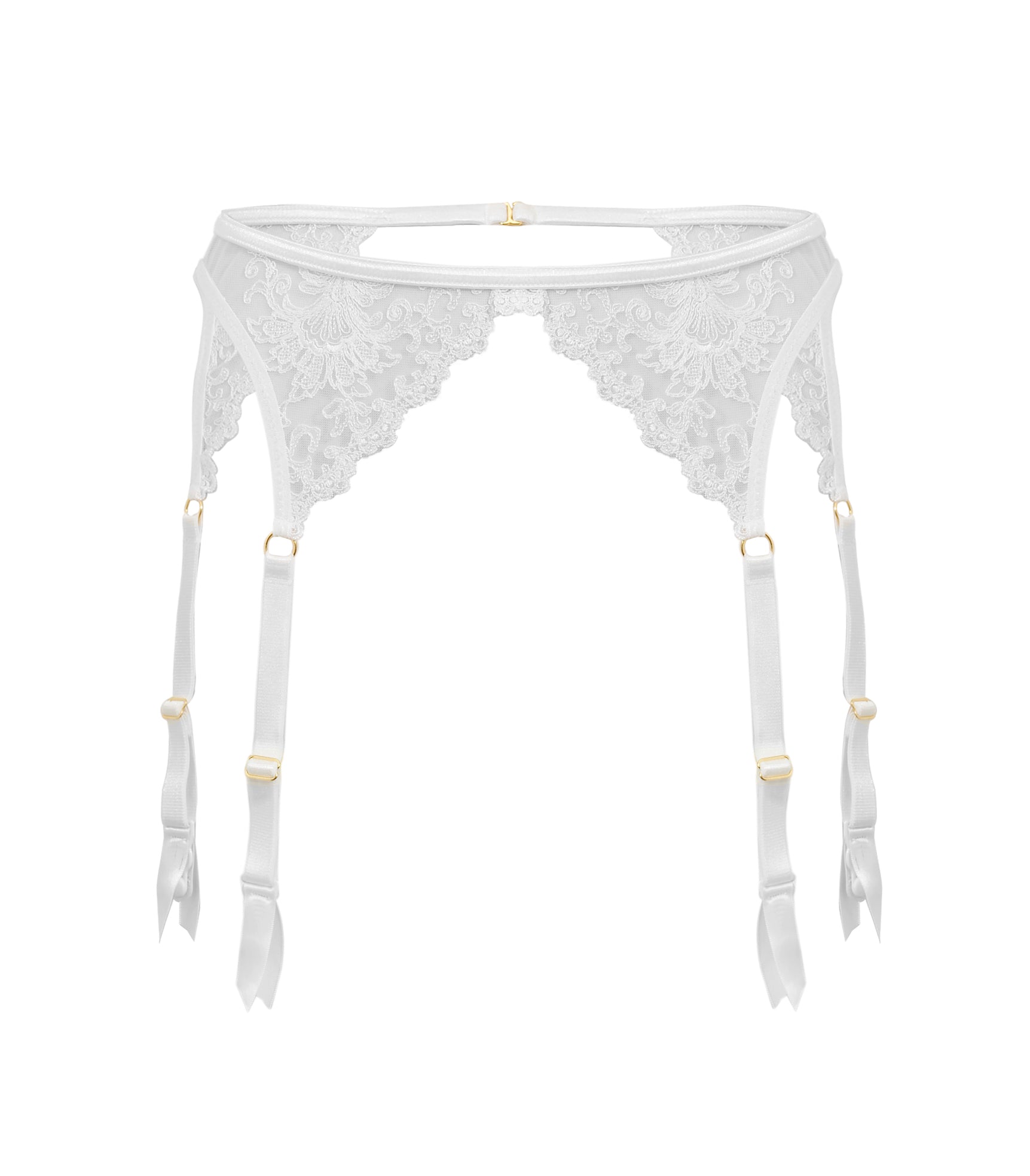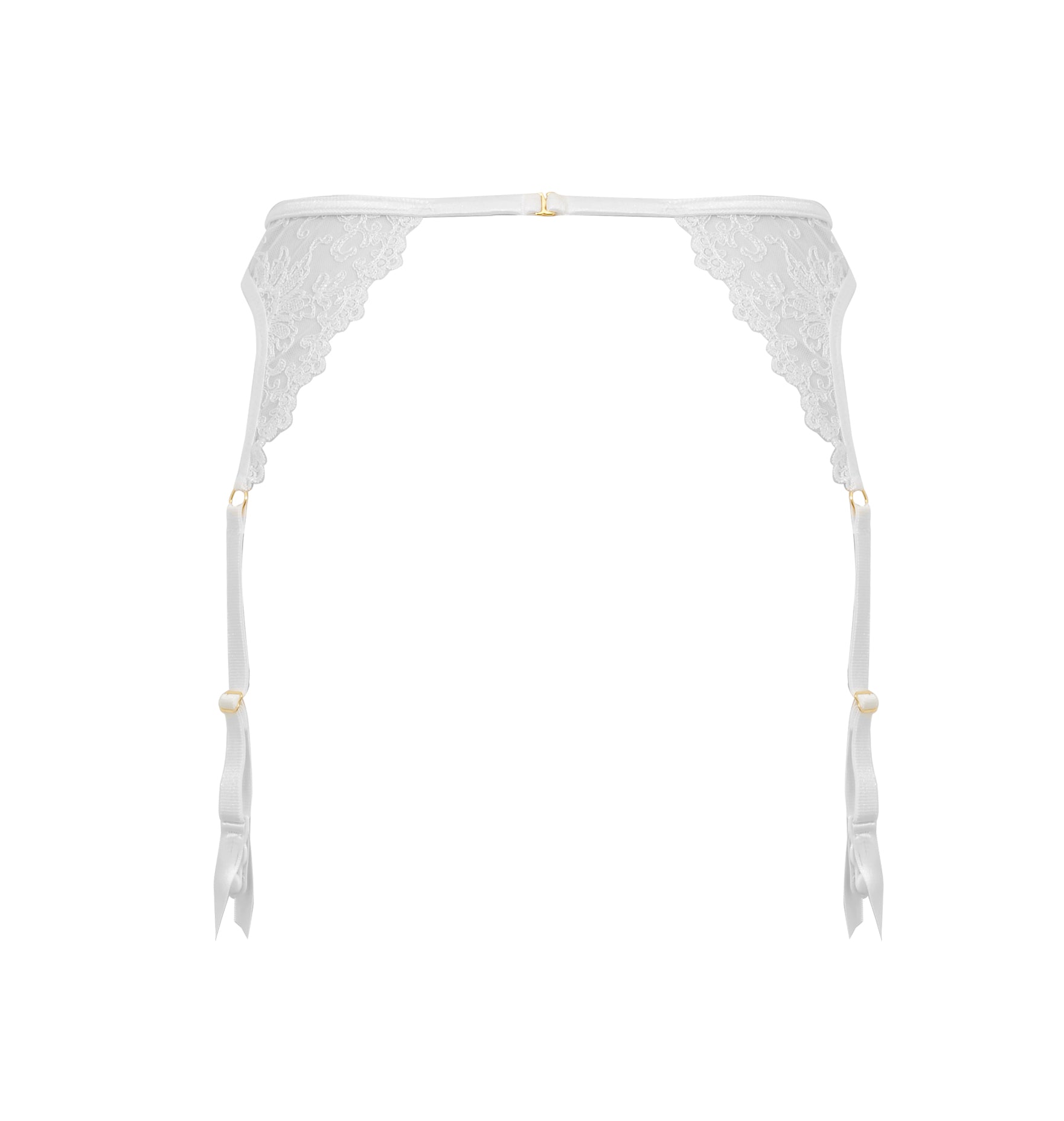 The Valentine belt is embroidered with a floral pattern. It is attached at the back and the satin finish emphasizes the elegance. The belt has four clips to fasten the legs.

The Valentino belt creates a perfect stylization with a bra and panties. Valentine and Vanilla sets create an interesting wedding style composition.
Hand wash only at 30°C water temperature;
Do not use bleach;
Do not iron;
Do not use a drying machine, let it dry naturally.