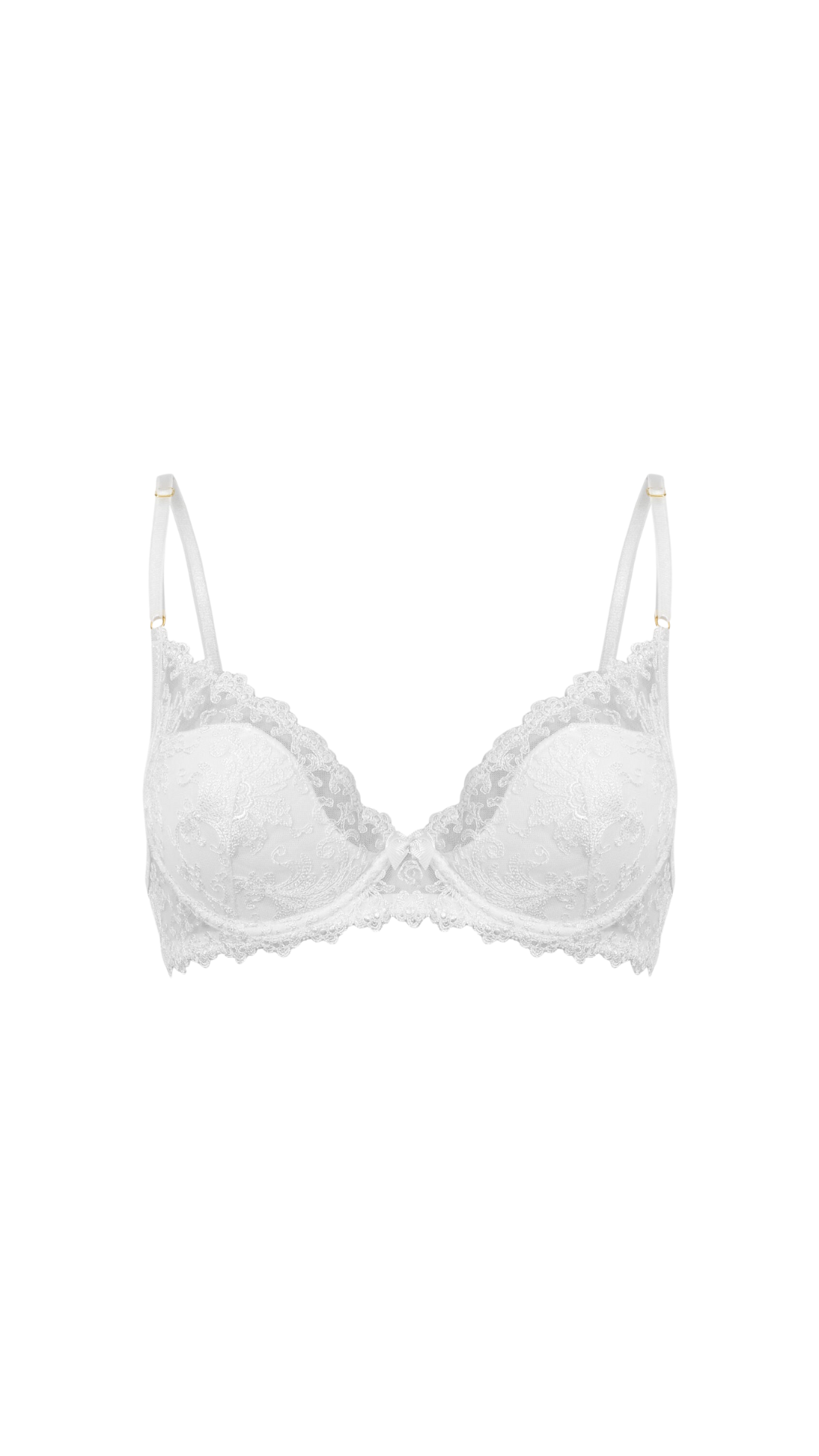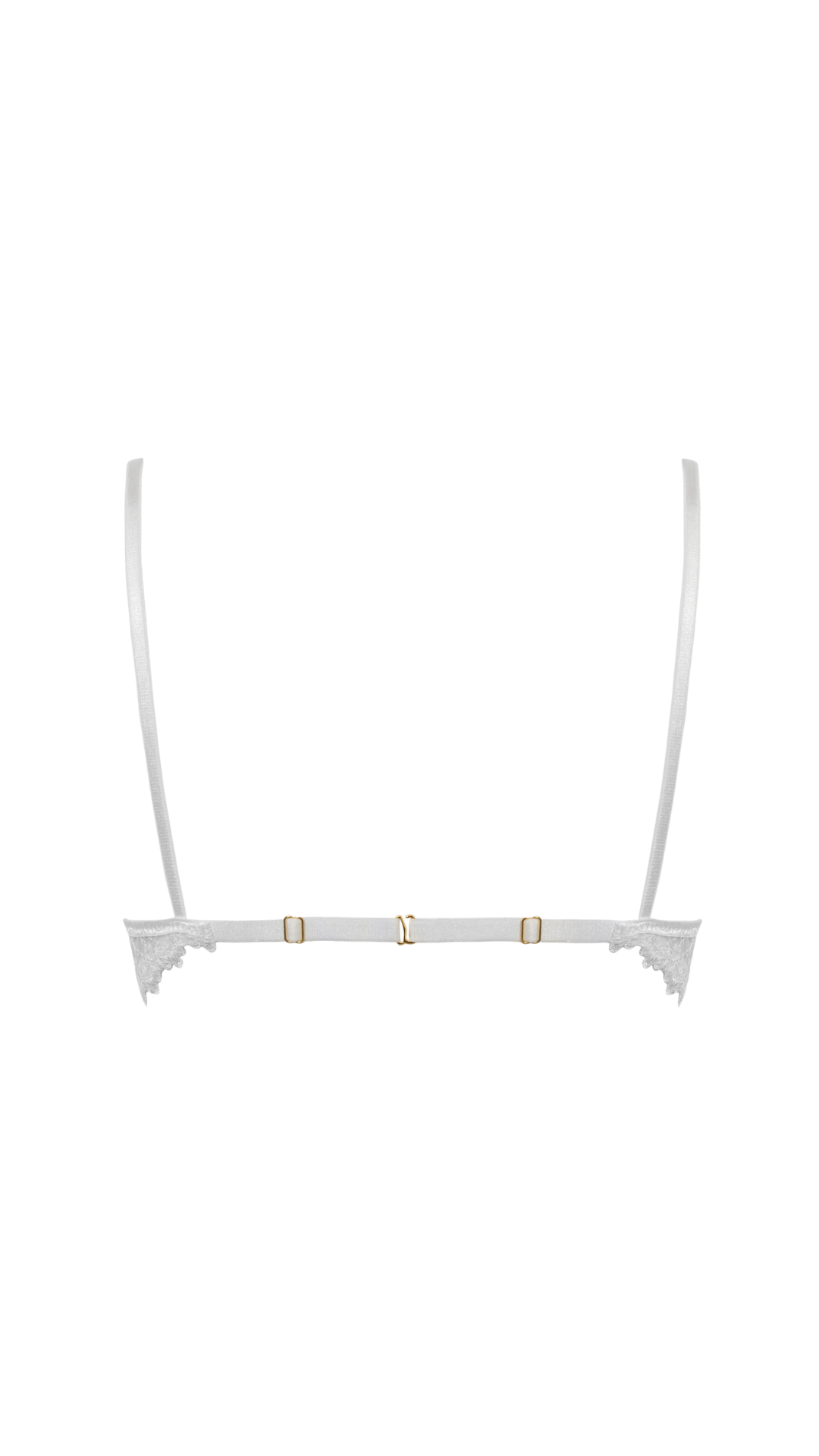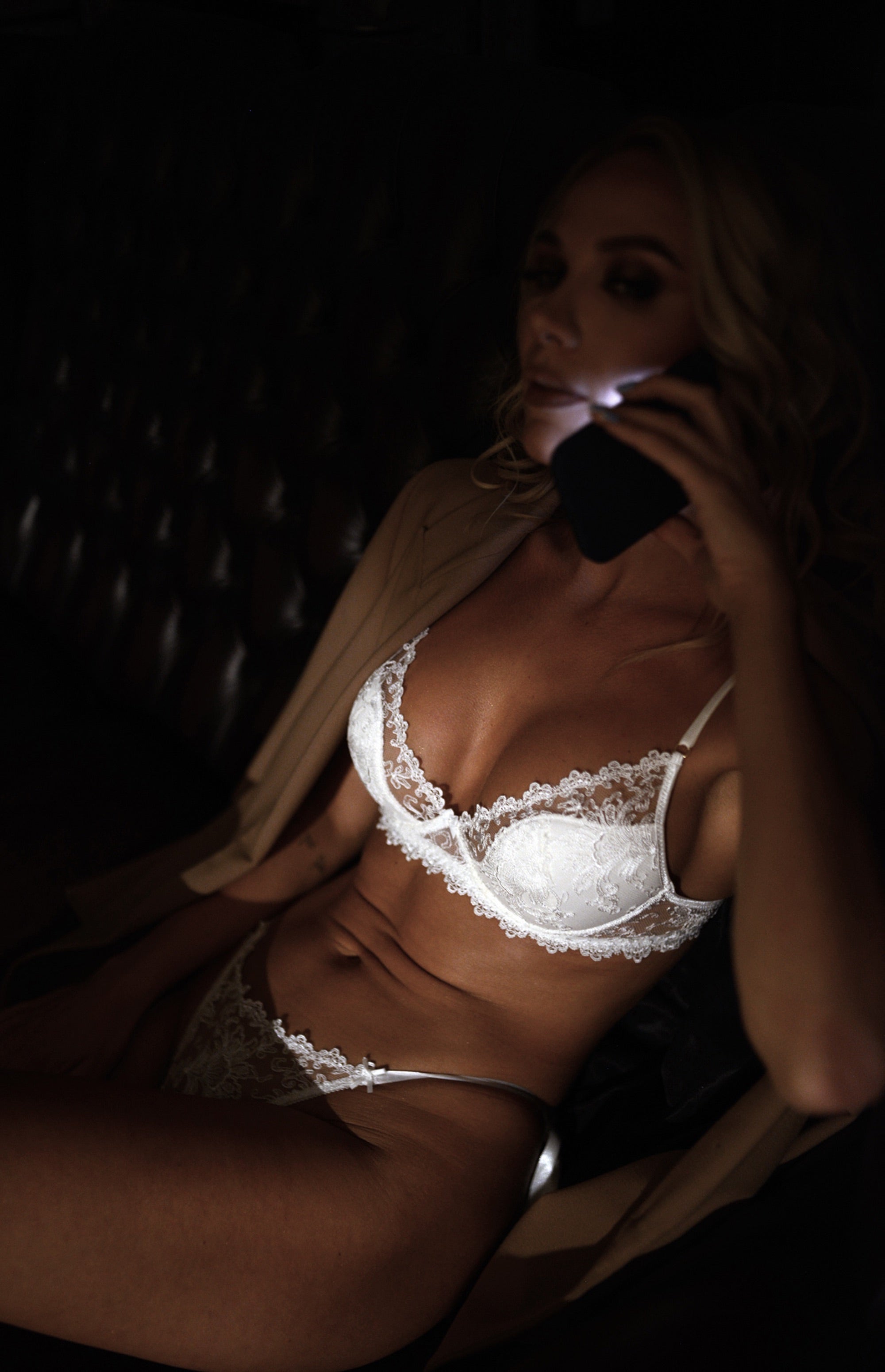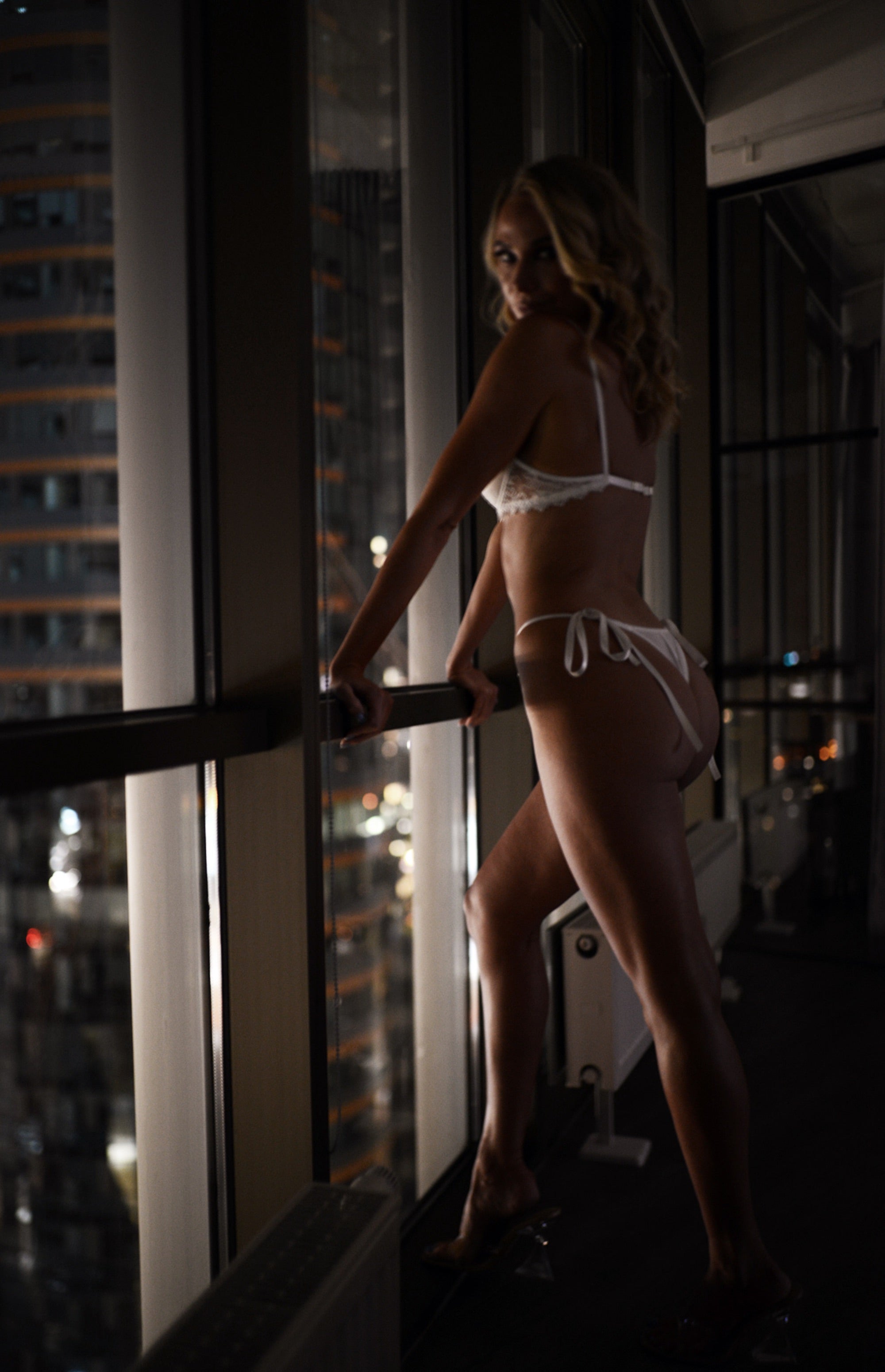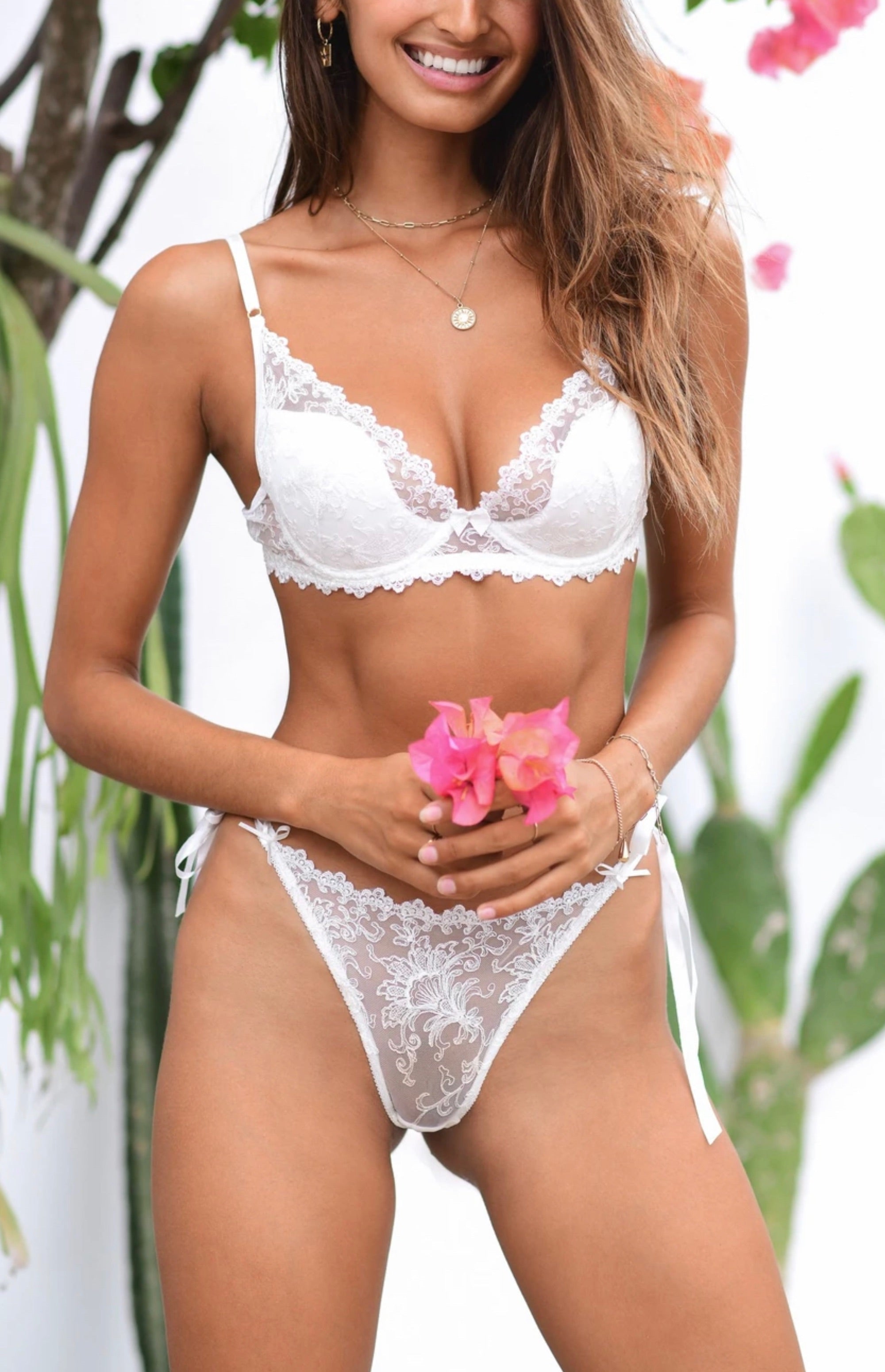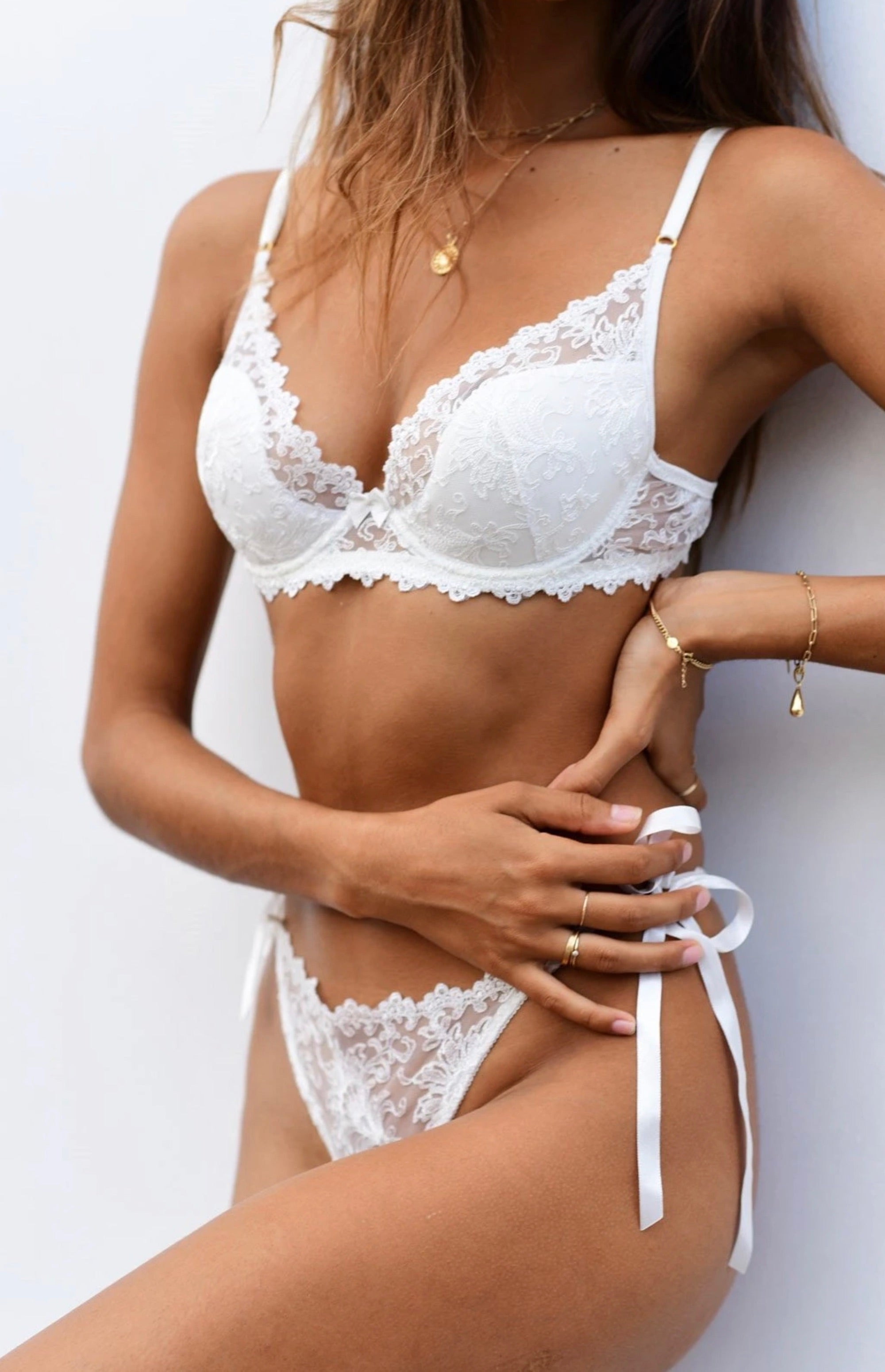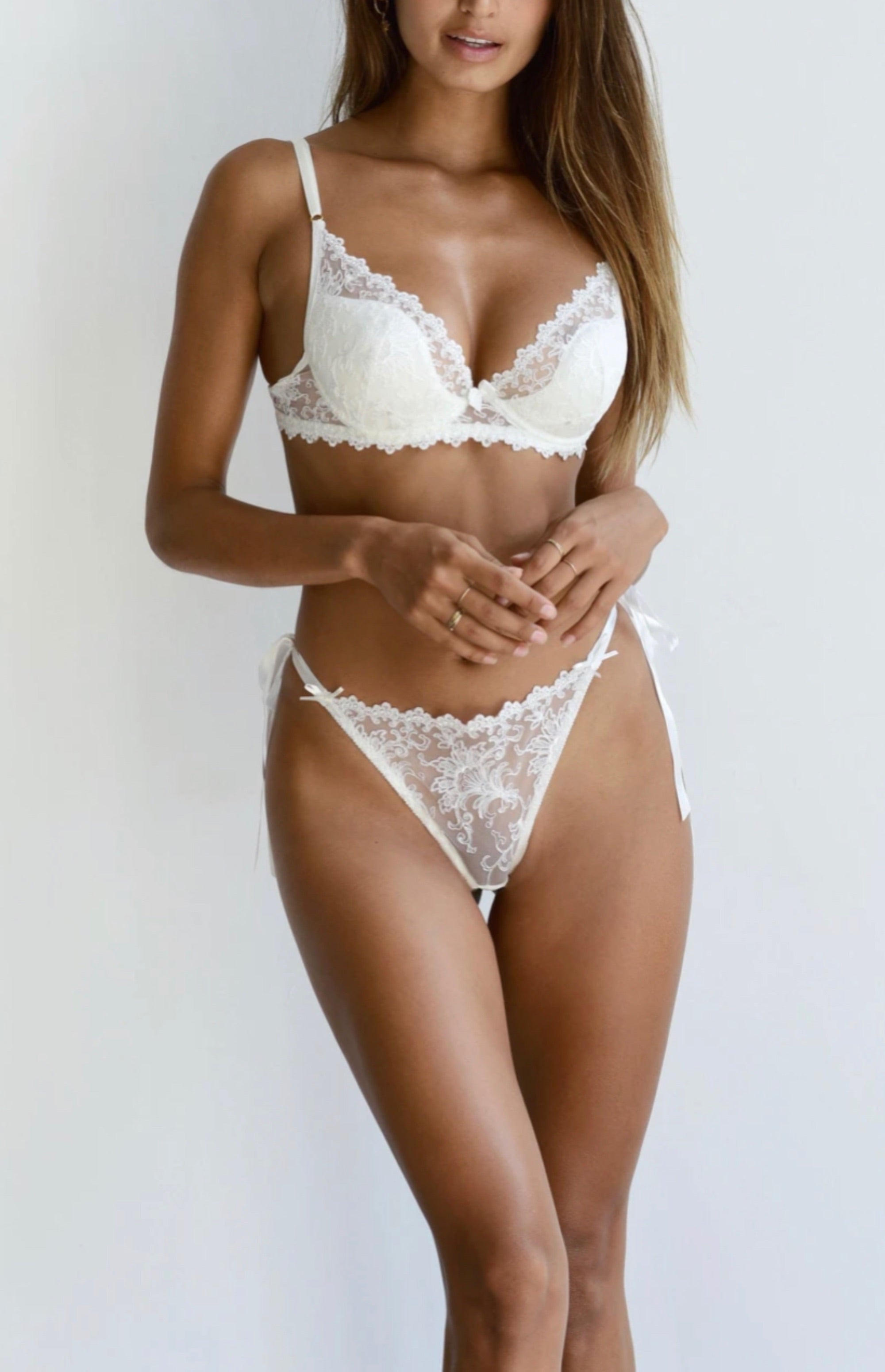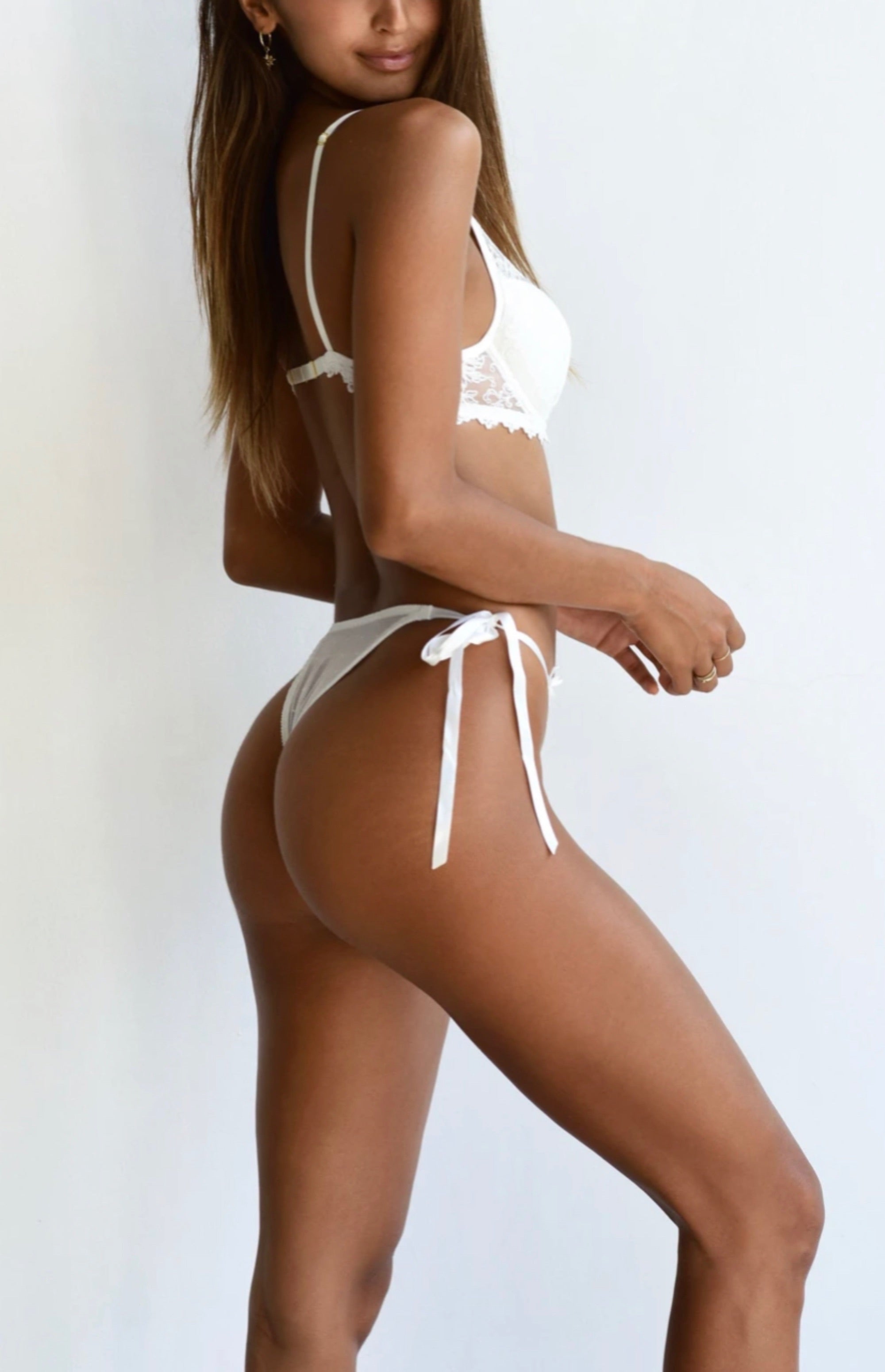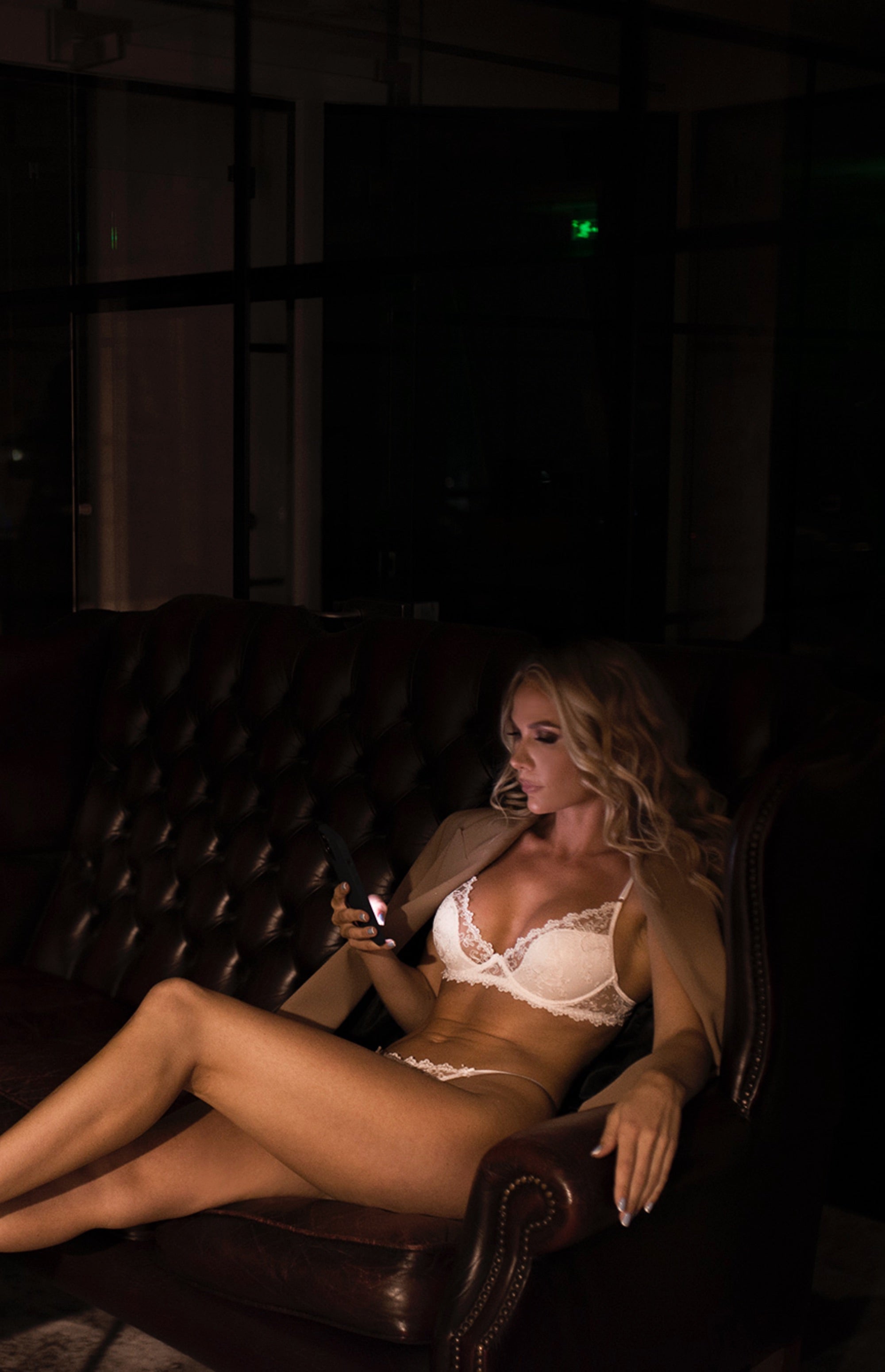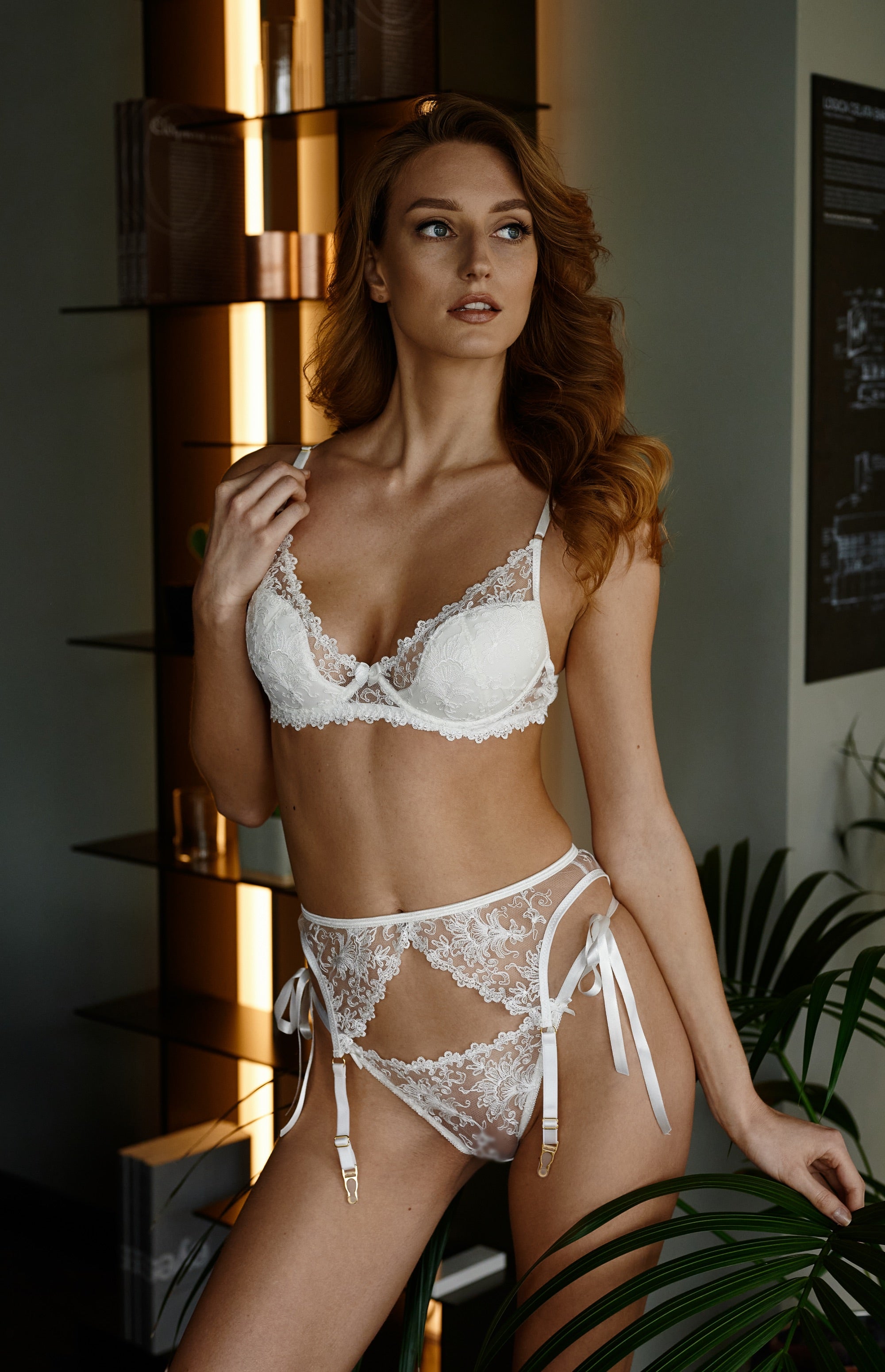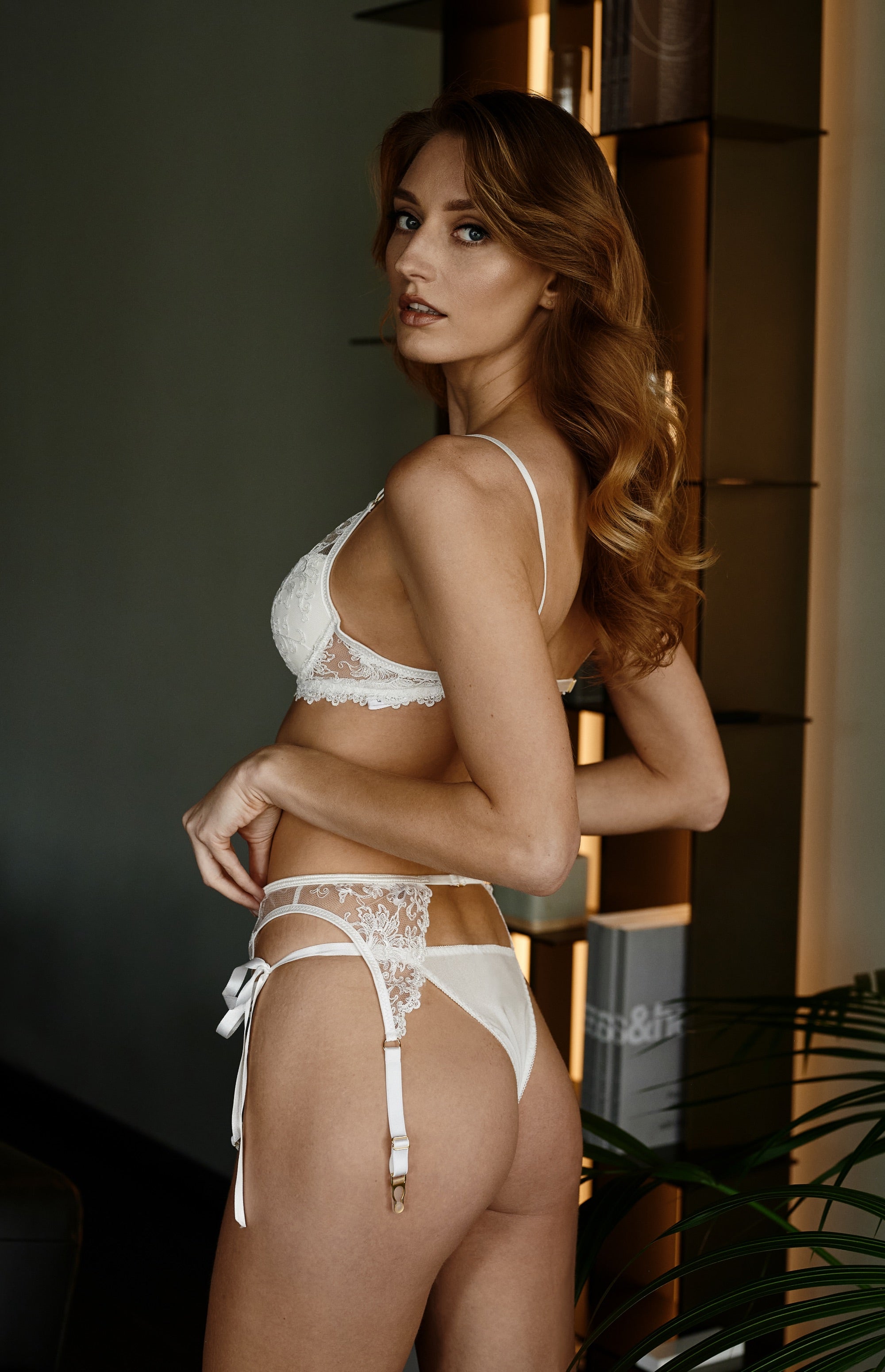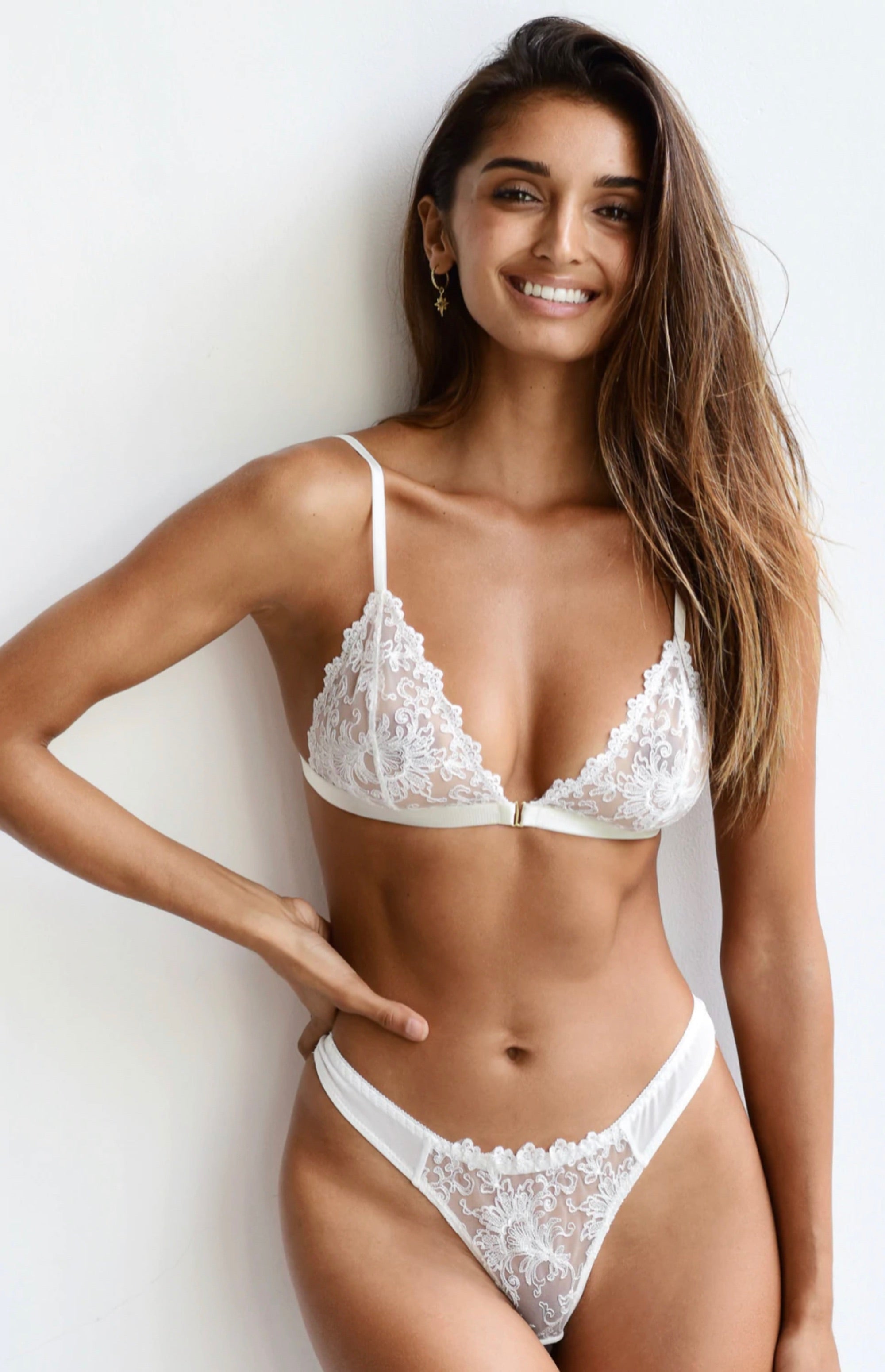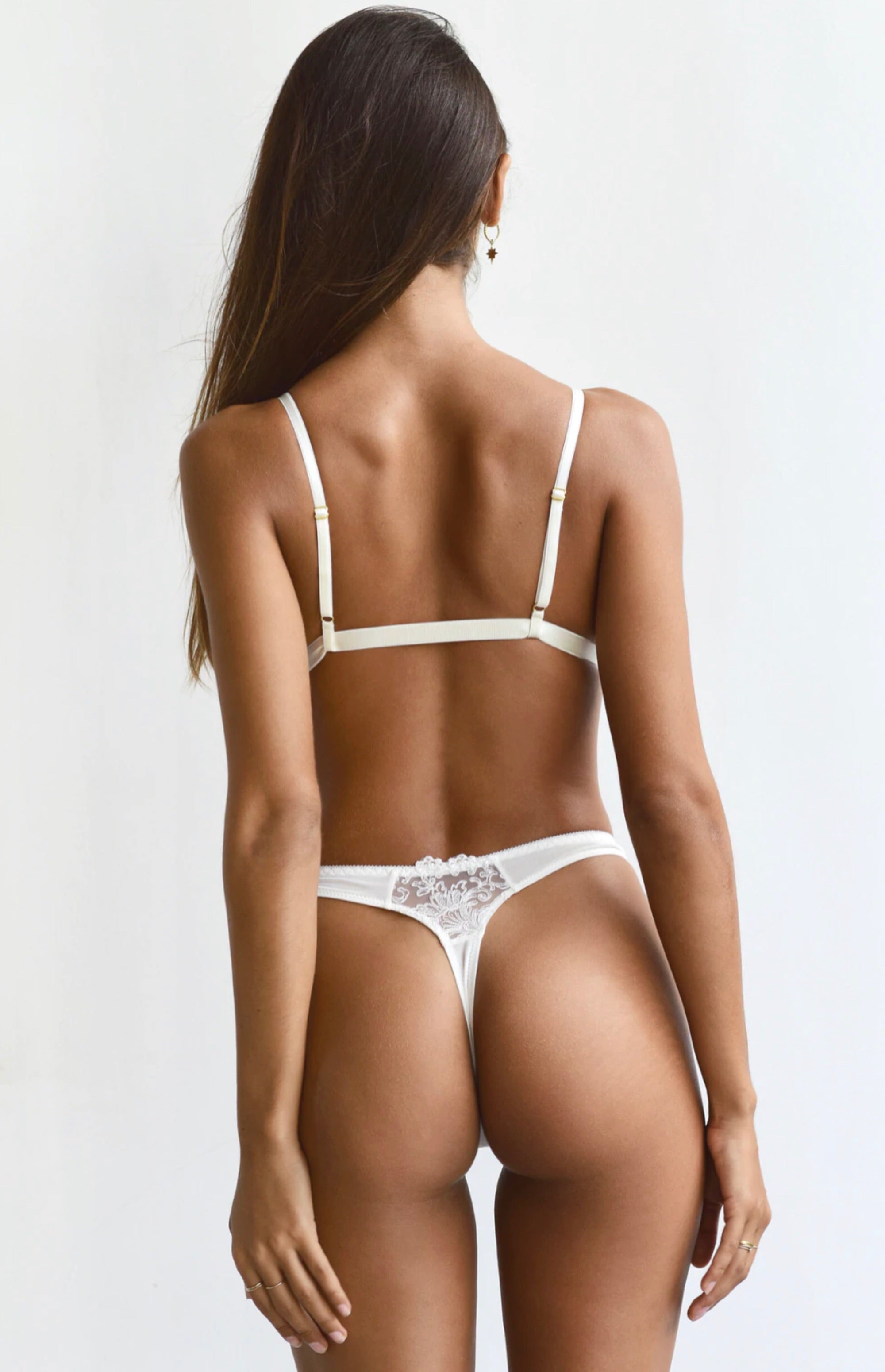 The VANILLA bra is made of delicate embroidered tulle with a floral motif. It features a plunging neckline and has rigid packing on the inside. A very comfortable model, created for women who value elegance, comfort and the latest solutions of global trends. The volume of the bra is adjustable.
Hand wash only at 30°C water temperature;
Do not use bleach;
Do not iron;
Do not use a drying machine, let it dry naturally.