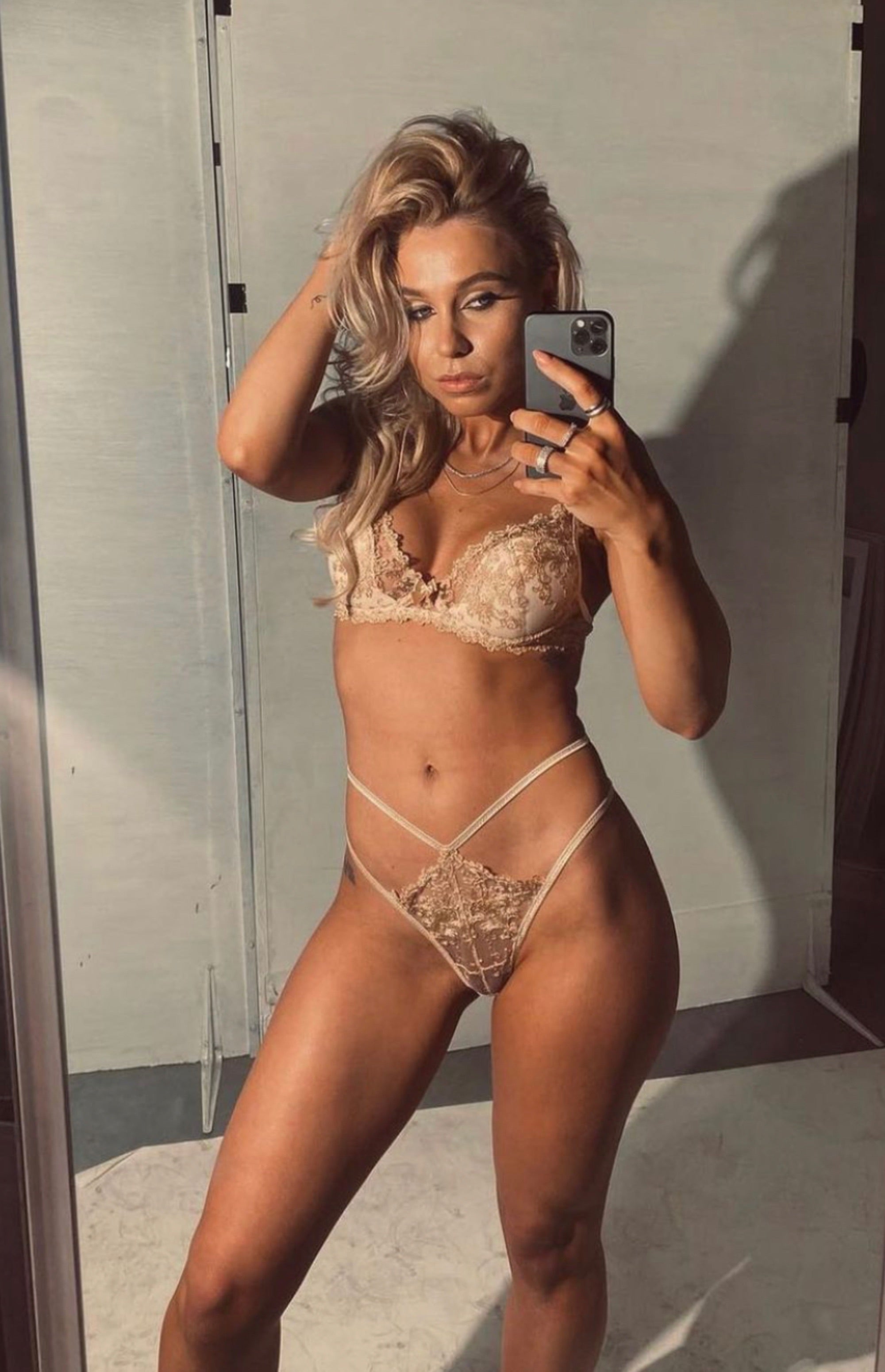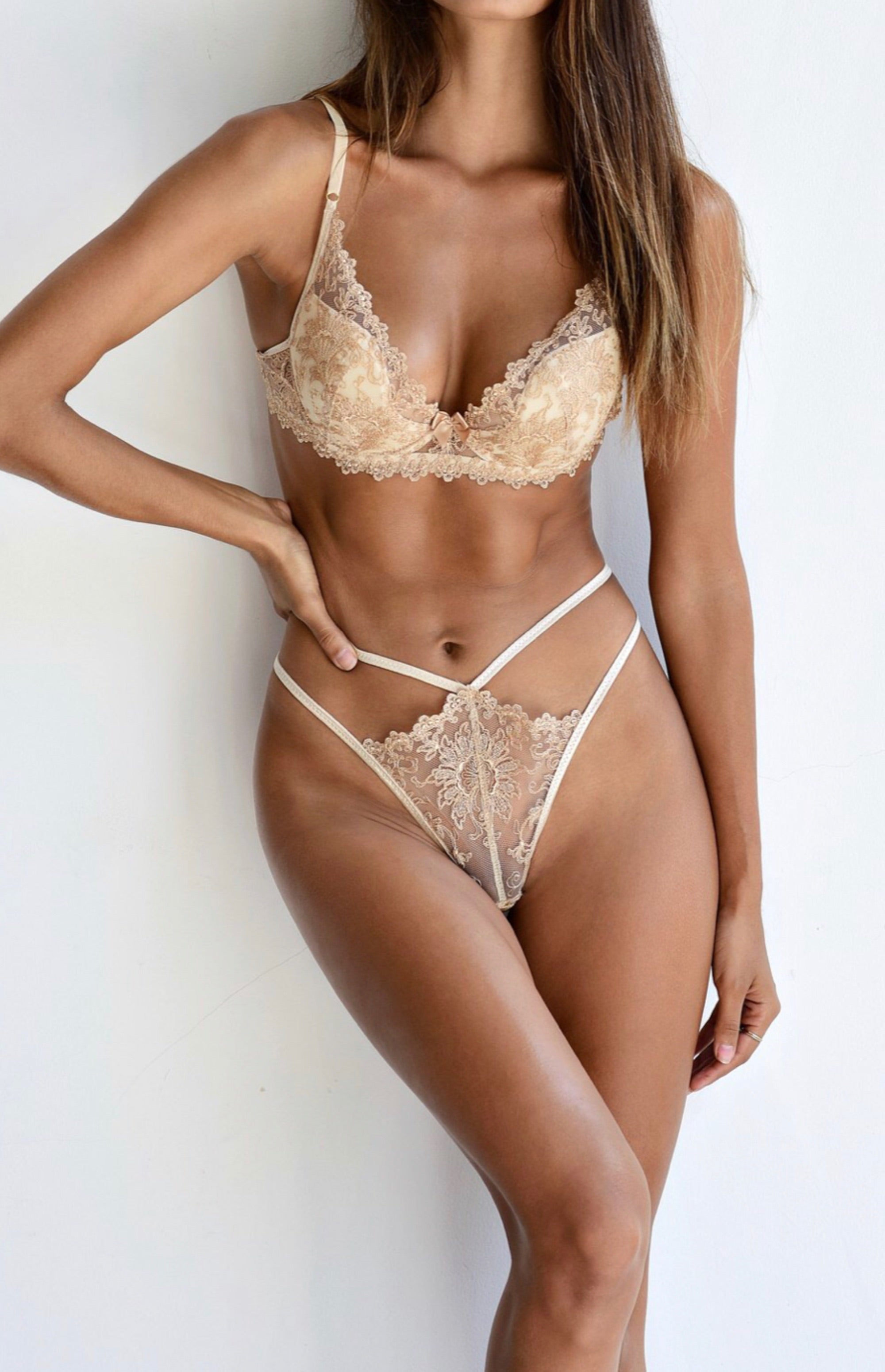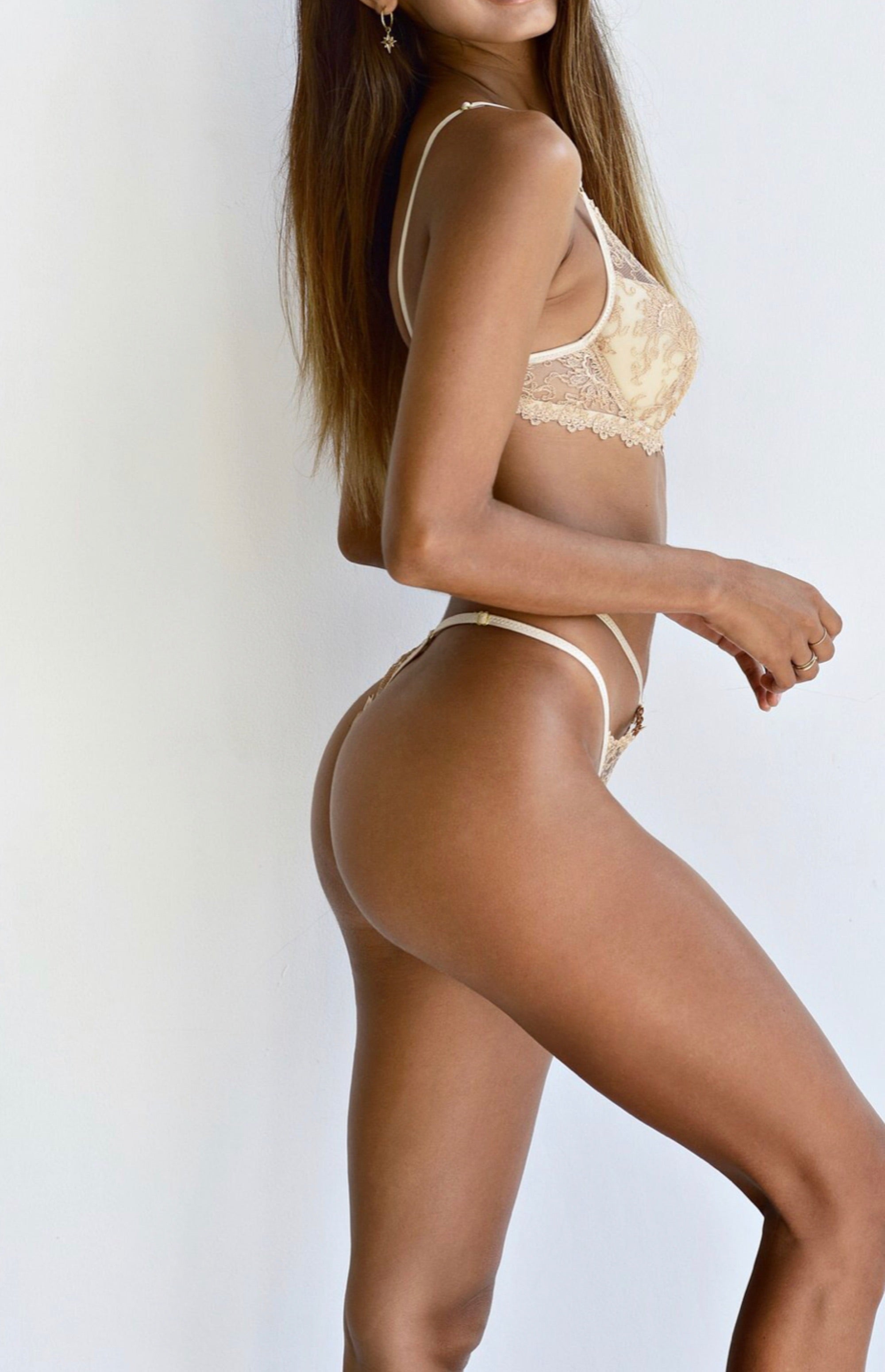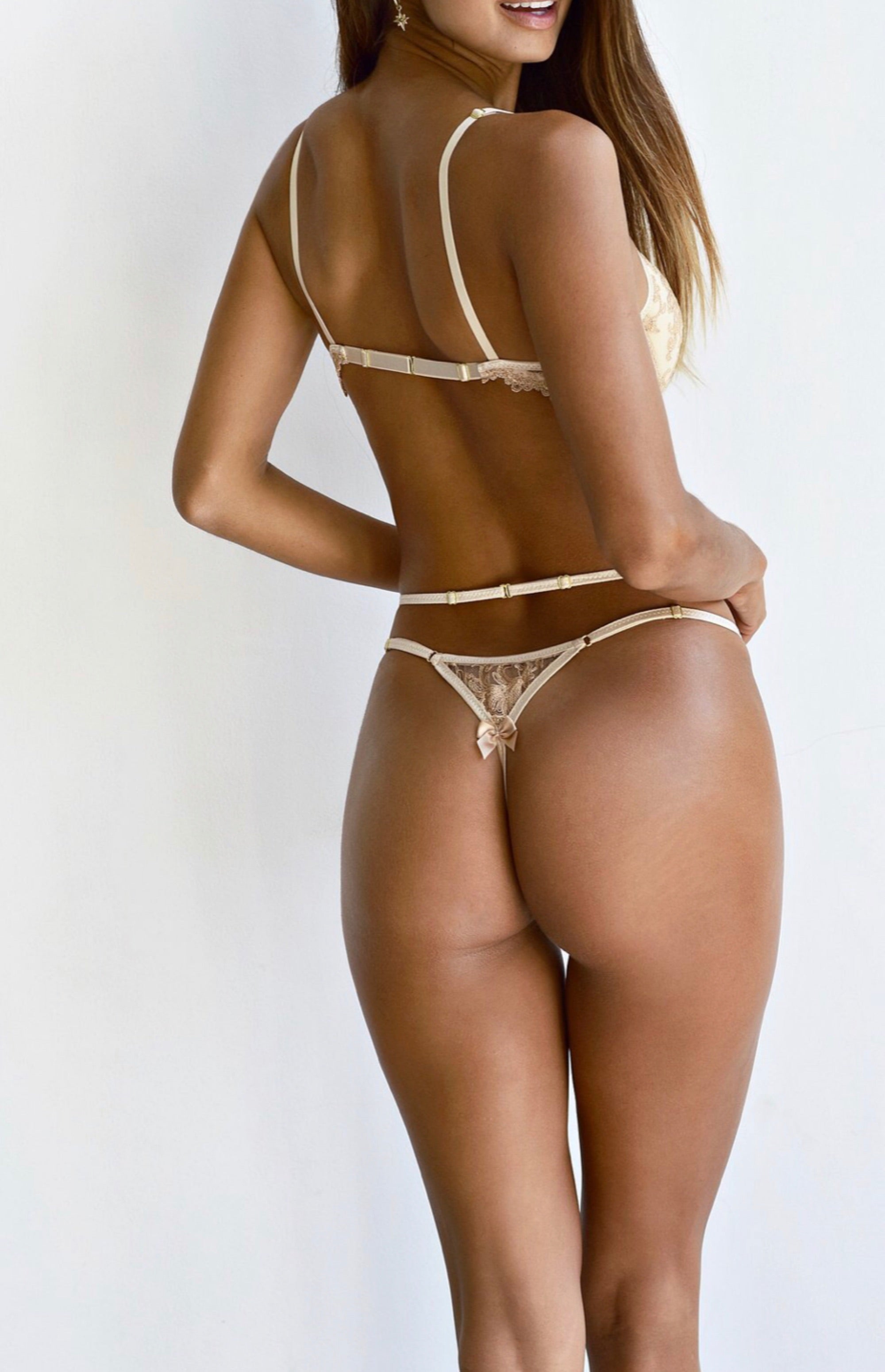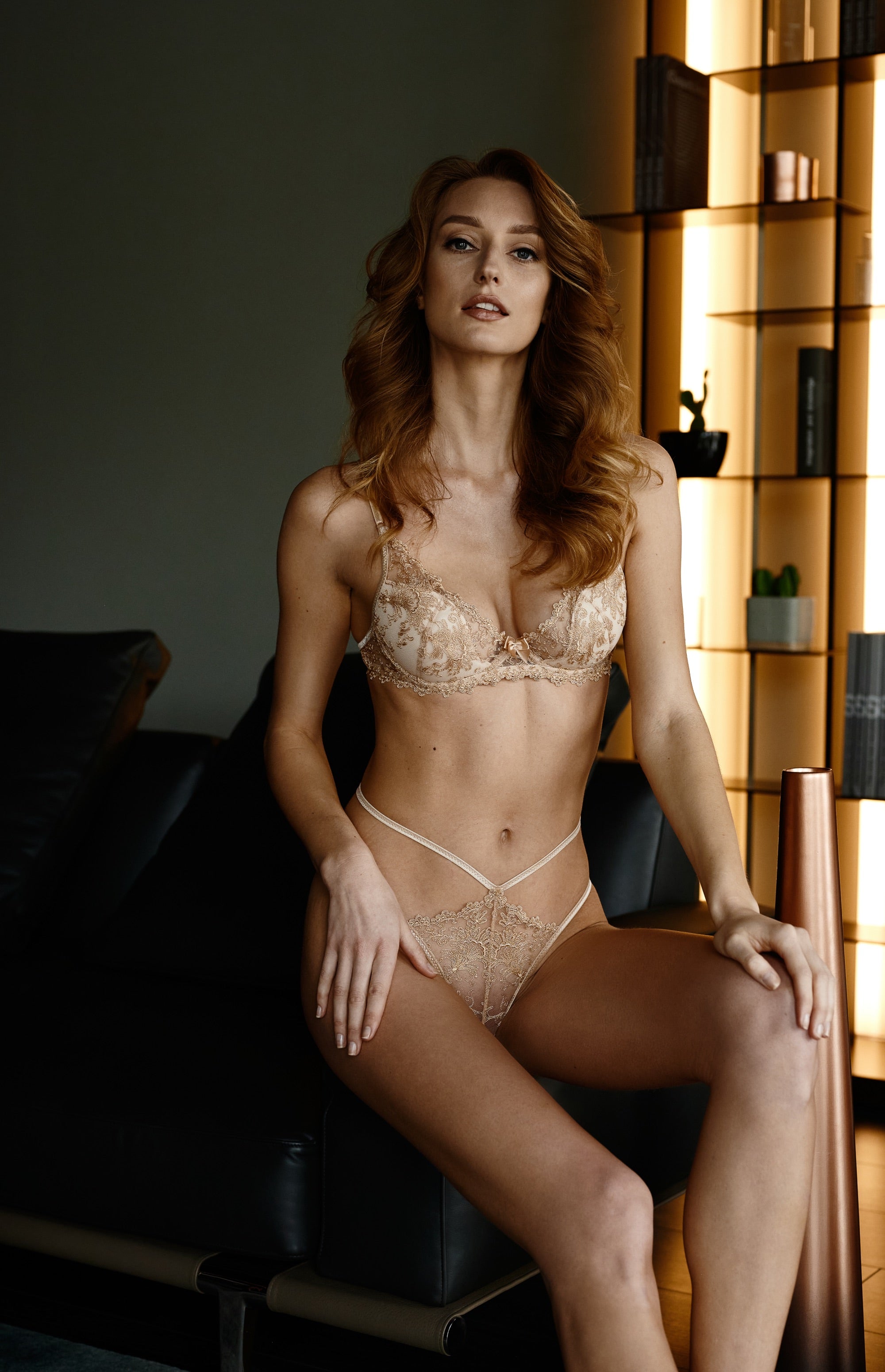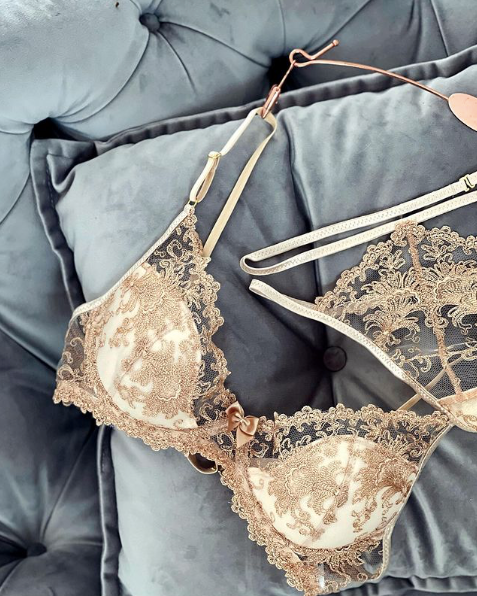 *Shaping bra
*Adjustable, non-removable shoulder straps

Vivienne's exclusive set is made of soft beige tulle. Intricate floral embroideries made with shimmering threads give it a luxurious character. The Vivienne bra has a plunging neckline, thanks to the rigid cups that effectively lift the bust and give it a full and round shape. This set accentuates your sexiness, while the satin details between the cups flirtatiously decorate the front of the bra.
The back closure is adjustable with gold-colored straps.
Hand wash only at 30°C water temperature;
Do not use bleach;
Do not iron;
Do not use a drying machine, let it dry naturally.